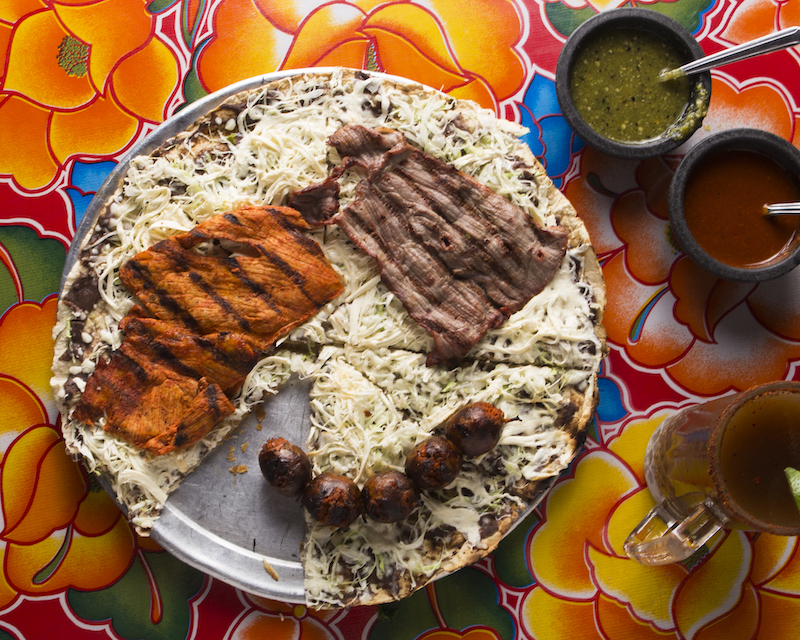 Though Smorgasburg LA always took place outdoors, a pandemic isn't the best time to open a popular Sunday food market. Luckily, if you're missing your favorite vendors, you can order their dishes for six weekends this fall, starting Saturday. 
"Smorg Delivered" offers contactless, free delivery of favorite Smorgasburg LA vendors through Grubhub every Saturday and Sunday from 11:30 a.m. to 8 p.m. through November 1. Participating vendors include Amazebowls, Cena Vegan, Sticky Rice, Tacos 1986, Ugly Drum, Bahn Oui, Guelaguetza/I Love Micheladas, Maury's Bagels, Love Hour, and more. Customers can use the code SMORG2020 to get $5 off orders of $15 or more. The first 2,000 will receive their order in a reusable Grubhub x Smorgasburg LA tote bag. 
"Not only are we able to bring some of L.A.'s favorites to our diners looking for this year's Smorgasburg experience, but also support the vendors, many of whom have been heavily impacted by COVID-related closings, with an added way to drive business,"  Jessica Burns, VP of brand and creative at Grubhub, said via a statement. 
Vendors are stationed in four L.A. neighborhoods, including downtown, Hollywood, Pasadena, and West L.A. Whether or not a particular vendor will deliver to you depends on if you fall within that vendor's delivery radius, which you'll be able to check here. 

Ugly Drum's famous pastrami sandwich and a bevy of other deli options are also available via its own delivery /takeout platform daily.

By the way, if you're curious about Los Angeles's delivery cap, that's still happening. Los Angeles City Council voted in May to cap the delivery fees that restaurants pay delivery platforms at 15% of the total order and all other fees at 5%. That cap would have expired on August 31, but City Council unanimously voted to keep it in place until 90 days after restaurants can reopen at full capacity with no restrictions.