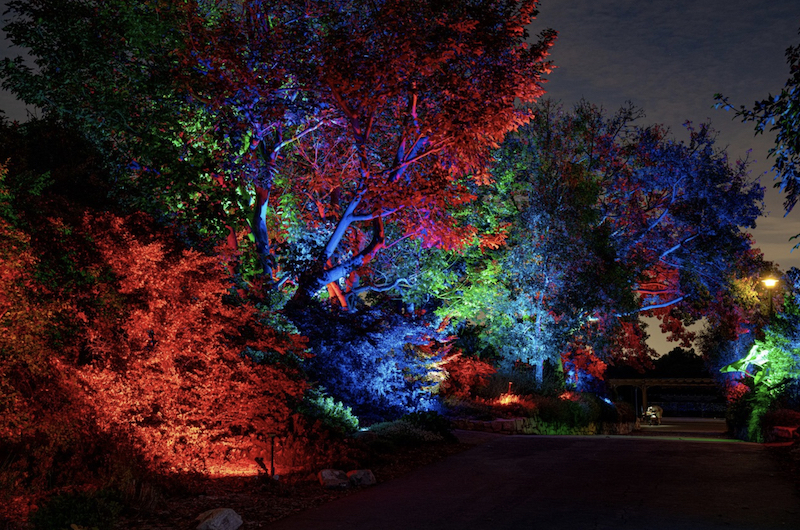 We used to tell you about all the things you could go out and do in Los Angeles on a daily, weekly, and monthly basis. Then, the coronavirus pandemic changed life for all of us, in a thousand small and massive ways. For a while, we posted strictly virtual events to keep you entertained and connected from your home. As the state, county, and city slowly reopen, we'll also include a mix of things you can do outside the house while still abiding by local health orders. We'll still offer plenty of online options for those of you who are self-isolating or who've decided to stay at home for the time being. We'll post a new list of options every Thursday morning. We hope they keep you busy, make you laugh, teach you something, or help you feel less alone.
This week, we've got Thanksgiving meal deals, holiday events, outdoor markets, walk-by art installations, new restaurants and coffee shops, and more. Have something you want to submit for next week? Hit us up: [email protected].
---
Out-of-the-House Events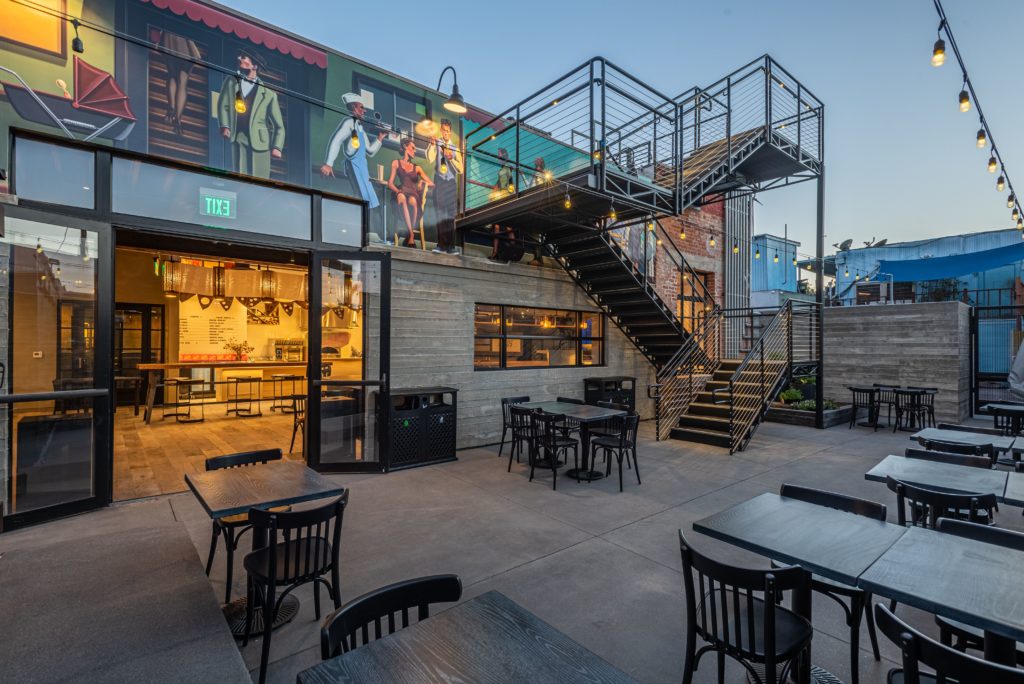 Citizen Public Market is now open in downtown Culver City. Opening restaurants include goodboybob, Nancy Silverton's Pizzette, and The WEHO Sausage Company.
L.A. County Parks is offering a FREE drive-thru Thanksgiving grab-n-go feast at select parks Nov. 17-24. Participants will receive a grocery store gift certificate for a free turkey, craft supplies, produce, dry foods, and more. You must pre-register in advance and show a copy of your receipt, either printed out or on your phone, upon arrival. One registration per household. No walk-ins. Masks are required.
Still planning for Thanksgiving? We created a guide to Thanksgiving Feasts for Dine-In or Takeout in Los Angeles. Keep in mind most restaurants have set their pre-order deadline for take-out/delivery for Nov. 21.
A longstanding bi-pedal tradition, the 15th Annual Great Los Angeles Walk returns on Nov. 21 for a socially distanced journey from downtown L.A. to the ocean. This year, the walk weaves through Koreatown, Miracle Mile, Beverly Hills, and Westwood before hitting Santa Monica. There is no set time or meet up place this year due to large gathering rules. Simply start on your own accord and explore the city by foot.
The Los Angeles Christmas Market opens on Nov. 17 across from The Grove at Fairfax and 3rd. Guests can enjoy festive decor browse a collection of hoodies, shirts, ornaments, masks, and more. Admission is free, but a socially distant photo package with Santa will set you back $45. Guests will sit in the back of Santa's sleigh, separated from Santa via a plexiglass partition. At other times, groups may take a photo in the sleigh without Santa for a reduced price. The market is open daily from 10 a.m. to 8 p.m., Nov. 27-Jan. 3.
Find more fun holiday events for the whole family, including drive-thrus, online events, and socially distant gardens in our holiday roundup here.
Open at Neuehouse Nov. 20 – Dec. 18, Alison Jackson's Truth is Dead "presents a witty commentary on popular culture with documentary-style photographs of the intimate, often salacious, imagined private lives of many of the world's most famous and infamous 'icons' or well-known individuals." The 60 portraits use lookalikes of public figures. Tickets are $14.
The Croods: A New Age plays at a drive-in screening at Universal City Walk Nov. 19-24 at 3 p.m. and 6 p.m. daily. Guests will also enjoy a pre-show of DreamWorks Animation content and a complementary snack box. Reservations required. $10.
Corita Kent, a local nun and educator turned celebrated pop artist of the 60s, has a day named in her honor on Nov. 20. To celebrate, the Corita Art Center will give away free Corita 101 boxes filled with art supplies, worksheets, and memorabilia at Cruzita's Deli And Cafe in Huntington Park on Nov. 21. On the same day, a virtual workshop will discuss Corita's politically and socially charged art. Guests will also have the chance to recreate some of her most famous works.
It's officially white truffle season at Eataly L.A. The rooftop restaurant Terra is offering a "Per La Tavola experience: Bistecca e Tartufo," a 'for the table' meal featuring 100-day-dry-aged wagyu tomahawk, creamy white truffle polenta, wood-fired seasonal sides, and the option to add on 10 grams of fresh Italian white truffle. La Pizza & La Pasta has also reopened on the outdoor patio offering truffle-filled dishes. For home dining, Eatalys chef had prepared a Tagliolini al Tartufo To-Go kit for delivery featuring housemade taglioni, Urbani white truffle butter, Parmigiano Reggiano DOP, and the option to add on a whole white truffle.
With large gatherings on hold due to the pandemic, Bill Esparza's epic taco festival Taqueando pivoted to a five-week pop-up called Taqueando Takeover in DTLA. The final takeover is Nov. 18-21 with a special return of Chef Ray Garcia's BS Taqueria (which permanently closed this year). The menu features various tacos (shrimp, carne asada, chicharrón, cauliflower, and eggplant), chicken necks with salsa de chile de árbol, and a mushroom quesadilla.
The Pacific Opera Project's drive-in season features three live shows at Camarillo Methodist Church in Ventura County Nov. 14 through Dec. 13. Guests will remain in their cars throughout each two-hour performance. Live video with supertitles will be projected above, while sound will come through FM radio. Each performance accommodates about 90 vehicles.
Artist Robert Longo's Storm of Hope at Jeffrey Deitch is his first show in L.A. since 2008. Per a release: "From political unrest and division, race, immigration, social justice, gun violence, the climate crisis, freedom of speech, the pandemic, and more, Storm of Hope, expresses the artist's wish for a better future." See it Nov. 21 through Jan. 30 by appointment only.
TZ Projects, the City of Beverly Hills, and the Wallis Annenberg Center for the Performing Arts present Visions in Light: Windows on The Wallis Nov. 19-29 from 8-11 p.m. The drive-by/walk-by art exhibit features work from over 40 artists projected on the windows of the Wallis. For more information, visit www.tzprojects.org.
Sarvodaya Farms in Pomona hosts a socially distant, outdoor Natural Dye workshop on Sunday, Nov. 22.Students will learn a variety of ways to work with local plants while creating their own set of naturally dyed tea towels. Tickets are $55, which includes materials, two tea towels, and a mini-tour of the farm.
On Nov. 19 from 12:30-2:30 p.m., World Pancreatic Cancer Day, the Hirshberg Foundation for Pancreatic Cancer Research and some Los Angeles small businesses will host an outdoor pop-up boutique to raise money for pancreatic cancer research. Participating vendors include Ace Yoga, FlowerTruckLA, A2A Designs, and more. Located at 375 Homewood Road, Brentwood.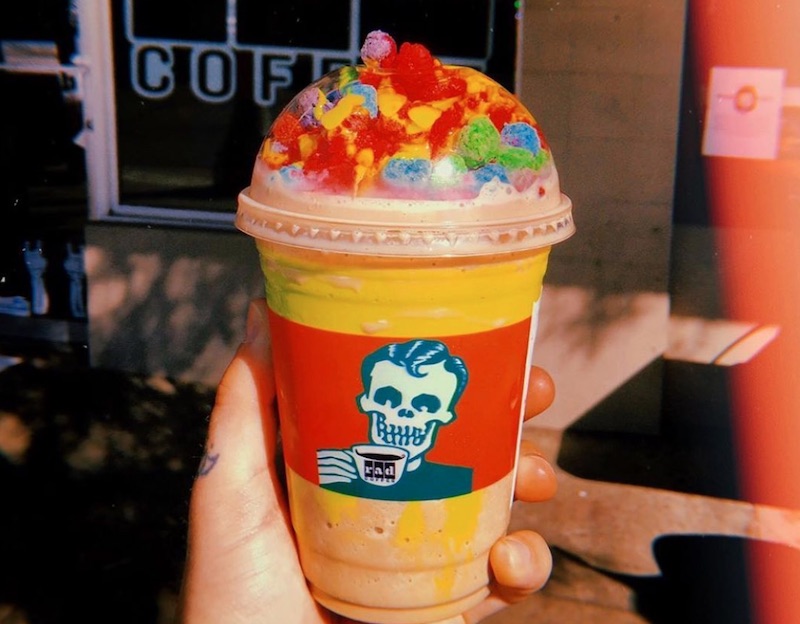 Rad Coffee opens its second Southern California location in downtown Covina on Saturday, Nov. 21. Rad Coffee is well-known for colorful, horror-themed coffee drinks, plus tea, lemonade, and more. Hours are daily, 6 p.m. to midnight. The first 50 customers in line on Nov. 21 will receive custom tiki mugs, along with other RAD swag.
Drive-In Theatre at The Hollywood Roosevelt screens classic films every Sunday in November in the hotel's valet lot. This week, catch Caddyshack and Groundhog Day. Tickets start at $55 and include popcorn.
Waste is Gold is an anti-food waste pop-up in which chefs are challenged to create or repurpose a dish from food waste. Restaurants including Counterpart Vegan, Strings of Life, and Beelman's will participate Nov 19-21 for dine-in and takeout. More info here.
On Nov. 19, NeueHouse will host "Long Time No See," a rooftop evening comedy series. Tickets are $65 and include a welcome cocktail and tapas plate.
Subliminal Projects presents Jillian Evelyn's "Still Life," a series of drawings and paintings created during the pandemic, Nov. 14 through Dec. 20. The gallery is open on Saturdays and Sundays by appointment only.
FIGat7th's new Dine With Purpose program gives customers a $20 Visa gift card when they spend $50 or more at participating restaurants. Those who share their meals on social media will prompt FIGat7 to donate an additional $20 to the Social Justice Learning Institute. Find out more here.
At-Home & Online Events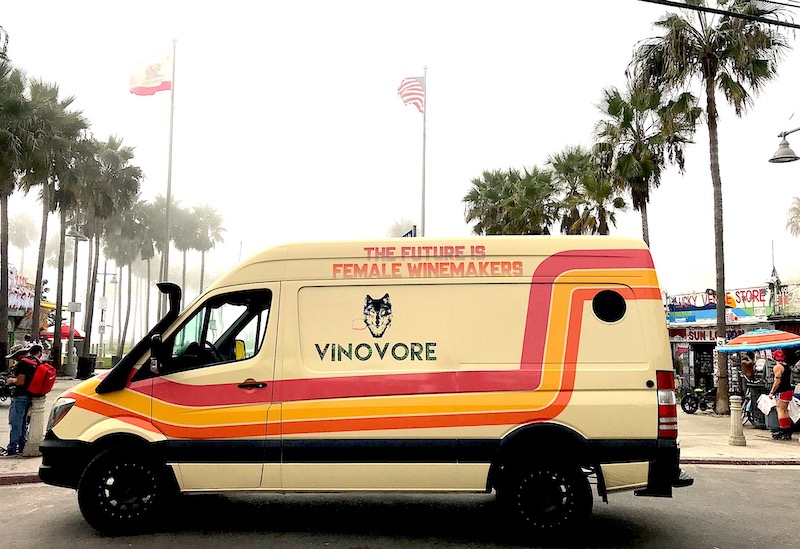 Wine shop Vinovore pop ups with their Vinovan at Café de Leche in Atladena on Nov. 20 from 11 a.m. to 2 p.m. and in Highland Park on Nov. 21 from 11 a.m. to 2p.m. Order online before Nov. 19 for 10% off with codes DENA10 or HIGHLAND10.
The Architecture and Design Film Festival (ADFF) is online this year Nov. 19 – Dec. 3 with a lineup of 18 curated films that touch on issues including the environment, gentrification, urbanization, and race and gender in design professions. New films include legendary California architects Albert Frey and Paul R. Williams. An introduction with a special guest and a Q&A with the filmmaker is included in each screening. Single tickets are $10.
Big Sunday's 9th Annual Thanksgiving Stuffing Event takes place online Nov. 22. Register ASAP to help Big Sunday collect goods for those in need beforehand.
Wallis Annenberg PetSpace presents a free online Animal Matters session on Nov. 21 with Dr. Promislow and Dr. Sandra McCune, both experts on the human-animal bond. Guests will learn how the relationship between humans and canine companions can be beneficial as both age.
Corey Helford Gallery's seventh annual Art Collector Starter Kit group show highlights affordable 12" x 12" works from new contemporary artists, giving new art collectors and enthusiasts a chance to buy an original piece from artists. The show will be on view Nov. 14, 2020 through Jan. 9, 2021.
LA Phil's final SOUND/STAGE of the season streams on Nov. 20, The theme is "Finales." The show includes "three masterful finishes from Ravel, Beethoven, and Gabriela Ortiz and a conversation between Dudamel and Alejandro G. Iñárritu on the nature of finales."
HouseSeats.Live presents "Ted Danson and His Friends from Work" on Saturday, Nov. 21. at 5 p.m. Danson and former and current castmates from Cheers, The Good Place, and more will reconnect, share memories, and tell stories from work. Marc Evan Jackson (The Good Place) hosts. Tickets are $15 at houseseats.live. Proceeds will benefit the Los Angeles Regional Food Bank.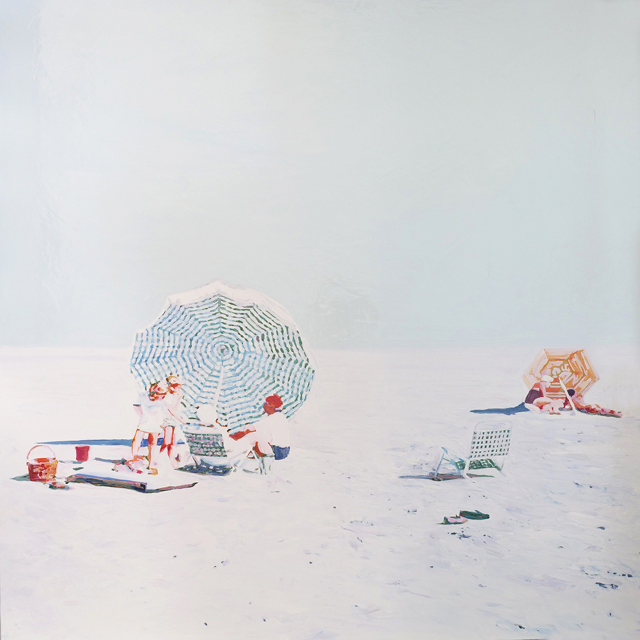 George Billis Gallery has two new shows opening Nov. 21 through Jan. 2. Lisa Golightly's Making Time and Paul Pitsker's It's All Arranged. View them online or by appointment.
Shoebox Projects presents an opening reception and talk for neon artist Linda Sue Price's "Out of the Darkness." Join on Zoom on Nov. 21 at 3 p.m. Use Passcode:606290.
The Natural History Museum of Los Angeles County (NHM) and Nickelodeon will explore the Science of Slime through videos, DIY activities, and weekly live programs with NHM scientists. Check out new programming here every Monday and Thursday (except Thanksgiving) through Dec. 14.
The Fowler presents a program with photographer Estevan Oriol, star and director of Netflix documentary L.A. Originals, on Nov. 23 at 4 p.m. RSVP here.
Join KCET Cinema Series host Pete Hammond for a virtual screening of Hillbilly Elegy with a Q&A with director Ron Howard, and actors Glenn Close and Amy Adams on Nov. 24 at 7 p.m.
The Deep Tech Loft Party livestream brings club sounds into your home from Deep Tech Los Angeles Records' HQ in DTLA. The next event is this Nov. 20 at 9 p.m. Join on YouTube or Twitch.
Three Days of Gratitude Sound Healing is Nov. 22-24 at 7 p.m. Each 45-minute sound healing meditation can be joined live or watched later. $11 per day. Venmo @RoxieSoundHealing to enroll.
Cactus Gallery's Tiny Treasures XV opens Nov. 21. Per a release: "You'll find affordably priced original small works including oil, acrylic and mixed mixed paintings, handmade ornaments, paper mache works, sculptures, textile art, dolls, doll head ornaments and more. In addition, each artist created one larger piece, creating a wee installation for each artist. There are 193 works online for this massive show already."
UCLA's Center for the Art of Performance (CAP UCLA) presents a free prerecorded online performance of Ronald K. Brown/EVIDENCE's Grace @ 20 Nov. 12-14.
The Echo Theater Company's National Young Playwrights in Residence program culminates in a two-week "virtual festival" of free online readings Nov. 13-21. The playwrights, ages 18-26, each worked with an established mentor through video chat and voice calls to write a new play. A new one airs every day through the 21st at 5 p.m. Tickets are pay-what-you-can here.
Two Bit Circus's Remote is a live, play-from-home interactive game show where guests "compete in a line-up of ridiculous and challenging games in an hour full of classic, comical, adult-friendly entertainment." It's every Thursday at 7 p.m.
On Saturday, Nov. 21 at 10 a.m., LACMA hosts a virtual yoga session inspired by art in the exhibition NOT I: Throwing Voices (1500 BCE-2020 CE).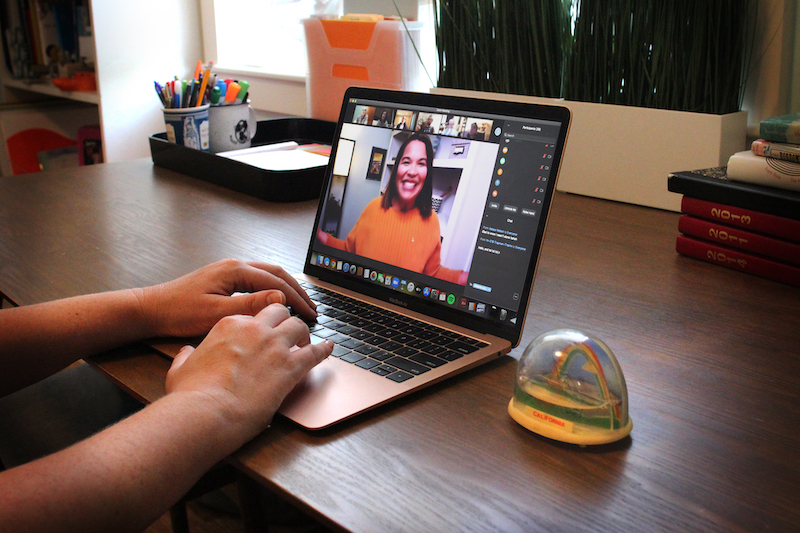 Objectivity is a live, interactive show from The Warehouse Theater and Mister and Mischief. The synopsis: You're attending an online seminar with tidying expert Mary Del Campo. Mary "believes our possessions have a story to tell and with her guidance, we explore minimalism, nostalgia, and the meaning of the objects that surround us. When our world feels unstable, what do we choose to hold onto?" Show dates are currently available Nov. 6-28. Tickets are $25.
Gabba Gallery's Wishlist 8 opens online Nov. 19 at 11 a.m., offering affording artworks starting at $50.
Skirball Cultural Center's final 2020 Skirball Stages features East L.A.'s Chicanx folk band Las Cafeteras and Latin Grammy-nominated Brazilian singer Xênia França. Watch it on the Skirball's YouTube channel Saturday, Nov. 21 at 8 p.m.
Heidi Duckler Dance (HDD) premiers "Measuring the Sky", a site-specific dance film as part of The Bogusław Schaeffer Livestream Project presented through HowlRound Theatre Commons, on Nov. 23 at noon. Per a release: "This new work is about distance and scale, and reentry post pandemic. Duckler's film takes the viewer on a journey into the natural barriers and habitats that protect them from panic and fear. The music selected is an important electronic piece in Schaeffer's oeuvre titled Maa't." Free. RSVP here.
El Patio Tecate returns Nov. 20 with livestream performances by Dalex, Mariah Angeliq, La Doña, and Milk, plus a guest appearance from three-time 2020 Latin GRAMMY Award nominee Tainy. 100% of funds raised will support No Us Without You.
The Music Center's digital series, For the Love of L.A., "celebrates the creativity of Los Angeles and supports L.A.-based artists representing the disciplines of music, dance, visual culture, and more." See it every Tuesday through Feb. 9 on Instagram.