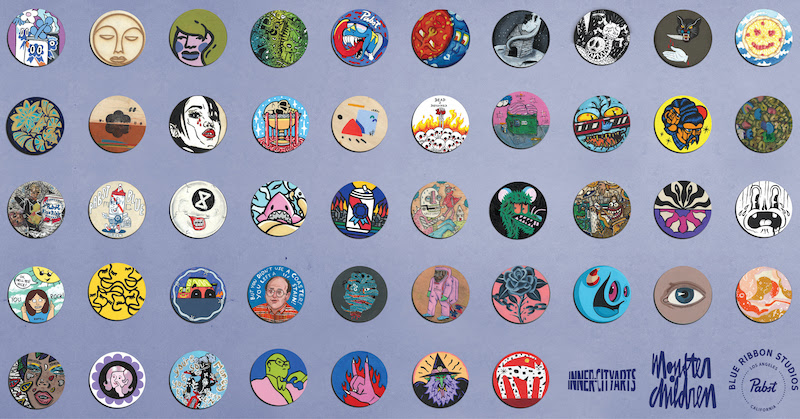 We used to tell you about all the things you could go out and do in Los Angeles on a daily, weekly, and monthly basis. Then, the coronavirus changed life for all of us, in a thousand small and massive ways. Until the pandemic is behind us, we'll post one list of events that adhere to Public Health's current protocols—including plenty of at-home and online events—every Thursday morning. We hope they keep you busy, make you laugh, teach you something, or help you feel less alone.
This week, we've got new take out and delivery options, holiday markets and events, virtual tours and concerts, and more. Have something you want to submit for next week? Hit us up: [email protected].
---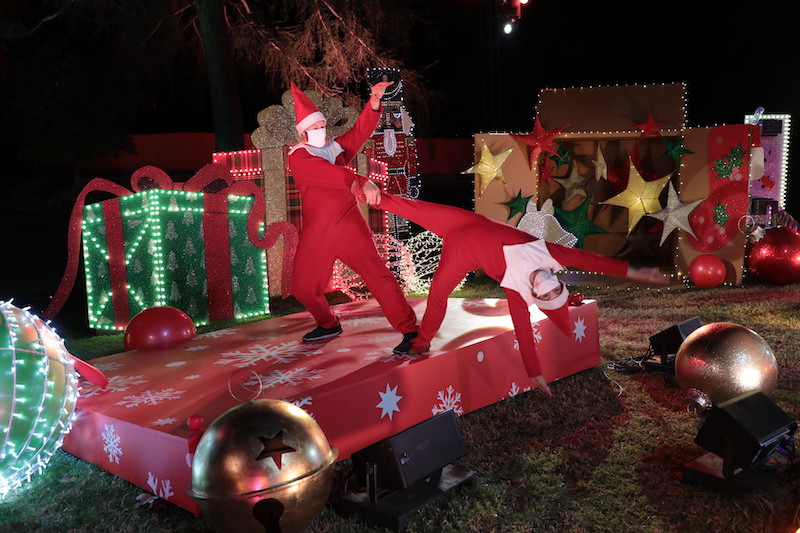 Out-of-the-House Events
Find fun holiday events for the whole family, including drive-thrus, online events, and socially distant gardens in our holiday roundup here.
The 13th Annual Unique Holiday Market stops by ROW DTLA Nov. 28-29. The outdoor shopping event features several small businesses, while ROW DTLA retail tenants are also offering holiday sales, including specials for Small Business Saturday, Black Friday, and Cyber Monday.
Alison Jackson's "Truth is Dead" is open at Neuehouse through Dec. 18. The show "presents a witty commentary on popular culture with documentary-style photographs of the intimate, often salacious, imagined private lives of many of the world's most famous and infamous 'icons' or well-known individuals." The 60 portraits use lookalikes of public figures. Tickets are $14.
Madre is offering 20% off all its retail mezcal, tequila, sotol, and destilado de agave bottles for Black Friday, Nov. 27, from 11 a.m. to 7 p.m. The deal is available at all three of Madre's locations in Palms, WeHo, and Torrance.
Pali Mountain Experiences in Running Springs hosts Pali Snow Zone through Jan 4. Guests will enjoy snow tubing, campfires, seasonal treats, and more. Tickets start at $29/person.
Don't let COVID-19 cost us one of the most unique and historically significant places in Los Angeles, the Bob Baker Marionette Theater. Consider supporting the famed puppet theater's #KeepImaginationAlive donation drive so they can continue providing entertainment to children of all ages in the future. Also, every Friday through Sunday, the theater offers a Winter Wonderland Peek-A-Boo experience where the puppets of Bob Baker invite you to walk through their festival displays for some much-needed cheer.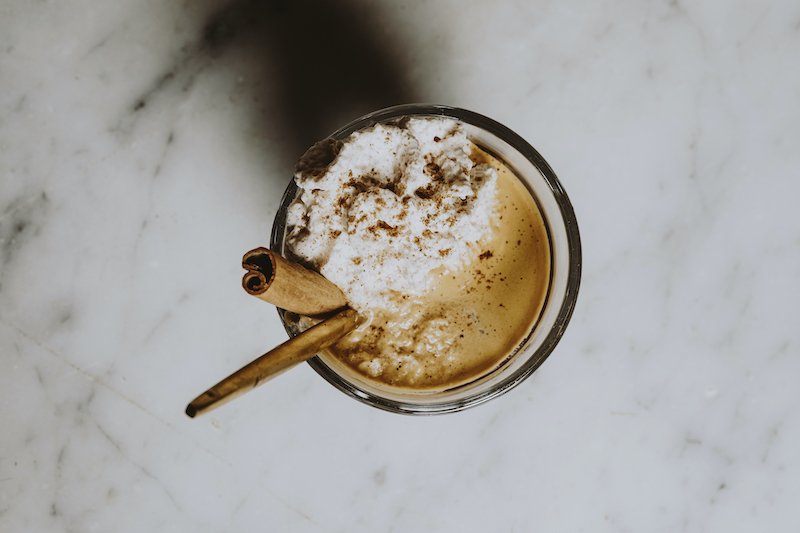 Starting on Nov. 28, Verve Coffee Roasters will host a Holiday Drink Happy Hour daily from 2 p.m. to close featuring seasonal signature drinks for just $3. Some options include spiced apple cider; peppermint tea with chocolate, milk, and sprinkles; and the Café De Olla Con Panna, a shot of espresso sweetened with spice piloncillo syrup and topped with spiced whipped cream.
The Pacific Opera Project's drive-in season features three live shows at Camarillo Methodist Church in Ventura County through Dec. 13. Guests will remain in their cars throughout each two-hour performance. Live video with supertitles will be projected above, while sound will come through FM radio. Each performance accommodates about 90 vehicles.
Artist Robert Longo's Storm of Hope at Jeffrey Deitch is his first show in L.A. since 2008. Per a release: "From political unrest and division, race, immigration, social justice, gun violence, the climate crisis, freedom of speech, the pandemic, and more, Storm of Hope, expresses the artist's wish for a better future." See it Nov. 21 through Jan. 30 by appointment only.
TZ Projects, the City of Beverly Hills, and the Wallis Annenberg Center for the Performing Arts present Visions in Light: Windows on The Wallis Nov. 19-29 from 8-11 p.m. The drive-by/walk-by art exhibit features work from over 40 artists projected on the windows of the Wallis. For more information, visit www.tzprojects.org.
Drive-In Theatre at The Hollywood Roosevelt screens classic films every Sunday in November in the hotel's valet lot. This week, catch Home for the Holidays and Planes, Trains and Automobiles. Tickets start at $55 and include popcorn.
Subliminal Projects presents Jillian Evelyn's "Still Life," a series of drawings and paintings created during the pandemic, Nov. 14 through Dec. 20. The gallery is open on Saturdays and Sundays by appointment only.
FIGat7th's new Dine With Purpose program gives customers a $20 Visa gift card when they spend $50 or more at participating restaurants. Those who share their meals on social media will prompt FIGat7 to donate an additional $20 to the Social Justice Learning Institute. Find out more here.
The 3rd annual Rose Bowl Turkey Run goes virtual this year allowing participants to complete the 5K wherever they are between Nov. 24-26. Entry fees for 2020 are tax-deductible. Registered participants will get access to the run app, a virtual goodie bag, and more.
At-Home & Online Events
Join KCET Cinema Series host Pete Hammond for a virtual screening of Wild Mountain Thyme followed by a Q&A with stars Emily Blunt, Jamie Dornan, Jon Hamm, Christopher Walken, and Dearbhla Malloy, and writer/director John Patrick Shanley. Tune in on Dec. 1 at 7 p.m.
Michelin-starred Chef David Myers's pop-up ADRIFT Burger Bar features burgers, fried sides, and milkshakes for delivery (GrubHub) or pickup in Venice. Hours are daily, 11:30 a.m. to 9 p.m. The signature DM Burger is a medium-rare patty with Vermont Cheddar Cheese, shaved onion and lettuce, and secret sauce on a brioche bun. Other options include Curry Leaf Fries and Matcha & White Chocolate Milkshakes.
Chef Mario Christerna's Brooklyn Ave. Pizza Company is now open in Boyle Heights, offering items like mole pizza, Flamin' Hot Cheetos wings, Chicano gravy fries, and more. Open for delivery and takeout via Toast, DoorDash, and UberEats.
UCLA School of the Arts and Architecture's annual series 10 Questions: Reckoning returns on Nov. 30. The public is invited to join UCLA students, faculty, and distinguished alumni in a virtual classroom to discuss the topic of love.
Explore handmade products including home décor, food, housewares, fashion accessories, and body products during the Jackalope Virtual Holiday Market Nov. 28 through Dec. 13.
On Nov 23., the Museum of Latin American Art launched an online auction celebrating its 24th Anniversary with 140 artworks. Through Dec. 6, you can bid on work from artists including Wifredo Lam, Roberto Sebastián Matta, Rodolfo Morales, Rafael Coronel, Esterio Segura, Roberto Fabelo, Rufino Tamayo, Gonzalo Cienfuegos, Ignacio Iturria, Francisco Toledo, Francisco Zuñiga, Jean Charlot, José Gurvich, Eduardo Kingman, Ray Smith, Elmar Rojas, San Poggio, Rogelio Polesello, Emilio Sánchez, Rafael Cauduro, Zaira del Río, José Manuel Fors, Pedro Friedeberg, Leonardo Nierman, Baruj Salinas, Matías Duville, Linda Vallejo and Yolanda González, and more.
Common Space Brewery in Hawthorne and Coolhaus have partnered on a perfectly sweet, rich stout. The Chocolate Molten Cake Ice Cream Stout (7.0% ABV) is everything fans of stouts you can drink for desserts desire, which is kind of hard to find in IPA-loving L.A. Four-packs are available now for pickup or delivery.
A new public artwork on Netflix's future "on Vine" campus is soon to be revealed in Hollywood. The 65-foot mystery piece from artist Maggie West and fabricators SparkleMasters will be unveiled via a virtual event on Dec. 1 at 10 a.m. The 40-minute program will feature a live chat with the artist and others. You can RSVP here.
Pabst Blue Ribbon and Monster Children's 'Coast to Coast' project contains over 50 artists that have decorated 4-inch wood coasters with original artwork. It's all on sale via online auction through Dec. 7. Bidding starts at $25 and 100% of proceeds benefit InnerCity Arts.
On Nov. 27-28, L.A.-based dance music brands Proximity, Brownies & Lemonade, and Keel will partner on an online music festival featuring Tiesto, NGHTMRE b2b ZHU, The Glitch Mob, Louis the Child, Lastlings, Whipped Cream, Yehme2, Chris Malinchak, Drezo, JSTJR, LP Giobbi, Ookay, Shallou, Wave Racer, DUBDOGZ, BLVK JVCK, and a special Tchami B2B Dr. Fresch set. Donations benefit the National Independent Venue Association (NIVA). RSVP at digitalmirage.io.
On Dec. 2 at 2 p.m., L.A. Louver hosts a conversation with artists Sarah Awad and Rebecca Campbell. Per a release, the event features a candid talk between two artists "whose painting practice gives focus to the figure, whether through abstraction in Awad's work or allegory and personal narrative in the paintings by Campbell." Register here.
Pretty Restless is a new web series "following three best friends as they grapple with changing priorities in their high school senior year" from Emily Kruse, Sammie Litten, and Vivian Nweze.
Hollywood Sunset Meditation hosts a virtual retreat Nov. 27 from 11 a.m. to 2 p.m. The event includes meditations, exercises, and music. Tickets are $49.
The Groundlings Theatre hosts an interactive improv show on Dec. 4, 5, 11, 12, 18 & 19 at 7 p.m. It's directed by Groundlings Main Company Member Leonard Robinson (Insecure) with cast including Robinson and fellow Groundlings Lauren Burns (This Is Us), Michael Churven (Modern Family), Samantha DeSurra (Yeoja), Chris Eckert (Empty Space), Ryan Gaul (The Last O.G.), Kiel Kennedy (Robot Chicken), and Ariane Price (Barb and Star Go to Vista Del Mar). Tickets start at $25.
The William Turner Gallery hosts Andy Moses's "Recent Works" Dec. 5 through Feb. 10. Per a release: "Implementing techniques that utilize the artist's almost obsessive study of the alchemical properties of paint, Moses's work blurs the line between abstraction and a new kind of pictorialism." By appointment and at williamturnergallery.com.
Santa Monica Mosaic: Home on the Rancho with historian Christopher Vargas guides visitors through the Rancho Period of the 19th century. Libby Motika will also "offer a closeup of the 6,700-acre Rancho Boca de Santa Monica, which comprised what is now Santa Monica Canyon, Pacific Palisades and parts of Topanga Canyon." The Zoom event is free. Register by emailing [email protected].
Glendale Arts's 2nd Annual Laugh It Off Comedy Night will stream live from the historic Alex Theatre on Dec. 1. Guests include Matt Kirshen, Ty Barnett, Kristin Key, and headliner Alonzo Bodden. Tickets start at $21.01. (Pay What You Can tickets are available.) More info and tickets are available at www.AlexTheatre.org.
The California African American Museum presents a discussion with cast members Colman Domingo, Glynn Turman, and Michael Potts about the upcoming Netflix adaptation of August Wilson's Ma Rainey's Black Bottom. The film stars the late Chadwick Boseman and Viola Davis. Synopsis: "Tensions and temperatures rise at a Chicago music studio in 1927 when fiery, fearless "Mother of the Blues" singer Ma Rainey joins her band for a recording session." Presented in conjunction with the exhibition Men of Change: Power. Triumph. Truth. RSVP here.
Renowned Jewish composer and musician David Amram leads the next Jewish Music Masterclass from the Lowell Milken Fund for American Jewish Music at the UCLA Herb Alpert School of Music on Dec. 1 at 5 p.m. Per a release: "Amram will engage with attendees and explore the inspirations behind his Jewish themed compositions, including an opera of the Holocaust, a sacred service and symphonic works." Free on Zoom. RSVP here.
Checkout this virtual tour of Kristen Liu-Wong and Luke Pelletier's "Wishful Thinking" at 1700 Naud gallery in Chinatown. Per a release: "Liu-Wong and Pelletier have mixed gore with pastels and bright neon hues, in what we like to think of as a visual contradiction… nothing says 'wait a minute' like death fights in cute colours."
The Architecture and Design Film Festival (ADFF) is online this year Nov. 19 – Dec. 3 with a lineup of 18 curated films that touch on issues including the environment, gentrification, urbanization, and race and gender in design professions. New films include legendary California architects Albert Frey and Paul R. Williams. An introduction with a special guest and a Q&A with the filmmaker is included in each screening. Single tickets are $10.
Corey Helford Gallery's seventh annual Art Collector Starter Kit group show highlights affordable 12" x 12" works from new contemporary artists, giving new art collectors and enthusiasts a chance to buy an original piece from artists. The show will be on view Nov. 14, 2020 through Jan. 9, 2021.
The Natural History Museum of Los Angeles County (NHM) and Nickelodeon will explore the Science of Slime through videos, DIY activities, and weekly live programs with NHM scientists. Check out new programming here every Monday and Thursday (except Thanksgiving) through Dec. 14.
Objectivity is a live, interactive show from The Warehouse Theater and Mister and Mischief. The synopsis: You're attending an online seminar with tidying expert Mary Del Campo. Mary "believes our possessions have a story to tell and with her guidance, we explore minimalism, nostalgia, and the meaning of the objects that surround us. When our world feels unstable, what do we choose to hold onto?" Show dates are currently available Nov. 6-28. Tickets are $25.
The Music Center's digital series, For the Love of L.A., "celebrates the creativity of Los Angeles and supports L.A.-based artists representing the disciplines of music, dance, visual culture, and more." See it every Tuesday through Feb. 9 on Instagram.