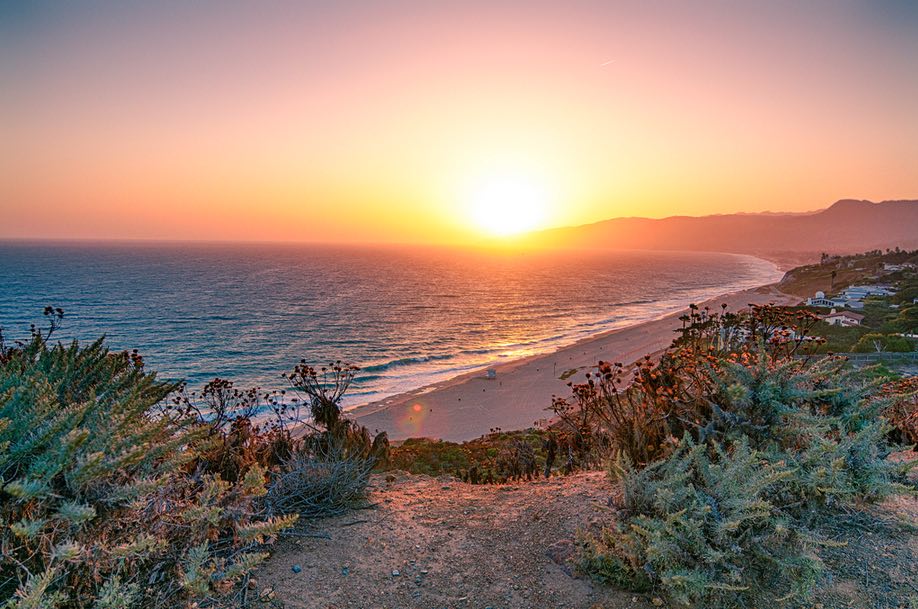 We used to tell you about all the things you could go out and do in Los Angeles on a daily, weekly, and monthly basis. Until the pandemic is behind us, we'll post events that adhere to Public Health's current protocols—including plenty of at-home and online events—every Monday and Thursday.
This week, we've got new art exhibitions and film screenings, a road trip to a lavender field, a new taco spot in Culver City, virtual reality experiences, and more. Have something you want to submit for next week? Hit us up: [email protected].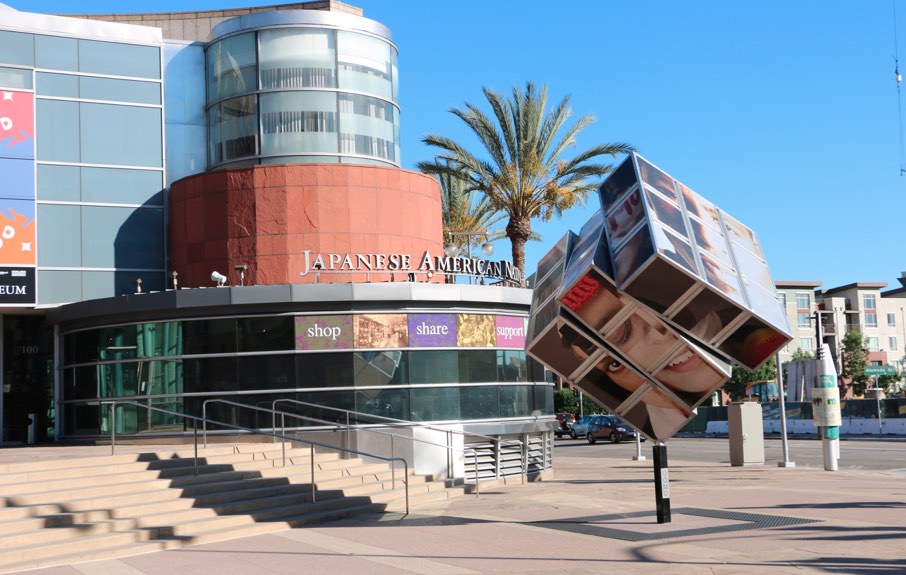 In-Person Events
On May 13 at 8 p.m., catch a screening of Punk the Capital at the Cinelounge Drive-in followed by a Q&A with Franz Stahl and Pete Stahl and of the DC band Scream. Before the feature, there will be a short film about Scream and "their deep connections with the 1960s garage scene and the band The Hangmen." See the complete schedule for Cinelounge's drive-in and theater here.
May is AAPI Heritage Month and four local establishments have banded together for Shake the Hate LA, a cocktail fundraiser benefiting AAPI nonprofits. For every special AAPI cocktail sold through May, Pernod Ricard will donate $1 to an AAPI non-profit or charity selected by each participating restaurant. Cocktails include: a Pear Martini with Absolut Vanilla, sake, Asian pear juice, and passion fruit from Connie & Ted's; "Just Vibe" made with Altos Reposado Tequila, Yellow Chartreuse, lime, agave, and hellfire bitters from Bar Bohemien; "Thai Fighter" with Beefeater Gin, lemongrass, Makrut lime leaves, ginger, and nigori sake at Good Times at Davey Wayne's; and "Ready for this Jelly?" made of Absolut Vodka, green tea, sweet condensed milk, house-made lychee liqueur, and grass jelly from Phorage.
Picturistik is a new photo studio is now open in Burbank, offering fun backdrops by local artists using recycled materials.
123 Farm at Highland Springs Ranch & Inn's A Walk Through the Lavender Fields kicks off on May 14. Visitors can stroll through organic lavender fields, take guided wagon tours, learn about how lavender is turned into an essential oil or used in food, and browse the farm's marketplace. Admission varies ($0-$15) and parking is $10. Open through Aug. 1.
UCR ARTS will reopen its doors to the public on May 13 with free admission to all visitors. Guests can explore six wide-ranging exhibitions, including California wildfires, the documentary photography of Bruce Davidson, and textile art from the Social Justice Sewing Academy.
Drive In At The Park cruises into the Kenneth Hahn Disc Golf Course in Culver City with Friday and Saturday movie screenings now until August 28. This week, they'll screen Toy Story and The Notebook.
Celebration Spectrum is a month-long public art installation produced by dublab for Art Rise in collaboration with artist Tanya Aguiñiga and curator Mark "Frosty" McNeill for The Music Center and Grand Park. The month-long audio-visual exhibition will showcase the work of over 34 local artists, fusing art, music, and cultural identity experiences into art installations on the grounds of Grand Park, as well as digital programming accessible via werise.la/grandpark. 
From May 6-18, anonymous street artist Listen will debut his work in collaboration with Artsy at TheStyleGuyde Gallery in Santa Monica. Curated by Steve Galindo, the artist's debut will showcase 18 of their canvas pieces. More info here.
Dreamscape Immersive at the Century City Mall will reopen on May 6, offering four immersive virtual reality adventures including The Blu: Deep Rescue, Alien Zoo, The Curse of the Lost Pearl: A Magic Projector Adventure, and Dragons Flight Academy. Tickets are now available for presale.
Changing Landscapes (Isle of Eigg) is an immersive audio/visual gallery "that extrapolates a sound experiment conducted on the Scottish Isle of Eigg to the Silver Lake neighborhood of Los Angeles" through projected video, amplified sound, and spatial design. On view through May 28. Tickets are $10.
Elsewhere At the Madcap Motel is currently accepting tourists seeking an escape from reality. The retro space features over a dozen rooms full of interactive and photo-friendly moments interwoven with a sci-fi narrative.
Rooftop Cinema Club El Segundo is located at the Santa Monica Airport. Films this week include Pretty Woman, Step Brothers, The Greatest Showman, Bridesmaids, Mean Girls, Point Break, Grease, Coming to America, The Goonies, and The Silence of the Lambs. Tickets are here.
Universal Studios Hollywood is open and the amusement park has a brand new The Secret Life of Pets ride. Guests can also check out Jurassic World—The Ride, which includes a brand new dino, the Indominus rex, who will fight a T-Rex in the ride's finale. Other reopened attractions include The Wizarding World of Harry Potter, Transformers™: The Ride-3D, Revenge of the Mummy: The Ride, Despicable Me's Super Silly Fun Land, and the Simpsons-themed Springfield, U.S.A. The Studio Tour, which takes guests through the backlot and includes the Fast & Furious—Supercharged and King Kong 360 3D rides, is also back.
The Craft in America Center is back with the new exhibit Making Waves: Ocean Ecology and Craft, on view through Aug. 21. More info here.
FORT:LA's May trail is the John Elgin Woolf Hollywood Regency trail, presented in partnership with the City of West Hollywood's One City One Pride LGBTQ Arts Festival. The trail shows off five homes designed Woolf. Per a release: "John Elgin Woolf had a major role in creating our idea of Golden Era Hollywood glamour, the homes he designed for movie and television major players set a new standard for luxury. Hollywood Regency, a style he is known for pioneering, is recognized by its blend of British architectural traditions (mansard roofs) and neoclassical motifs with the imaginative scale and set design approach." You can take a self-driven, self-led tour using FORT:LA's PDF here, which contains a map of the trail and the history of the homes. Available through May.
South Coast Botanic Garden's butterfly experience SOAR is now open to the public featuring a new pavilion with live tropical butterflies. Advance reservations are required and can be made online now.
HannaH Hanson Gallery's inaugural show is Megan Lindeman's Hey Lover Letters, a mixed-media installation that explores concepts and imagery relating to family, origins, patriarchy, death, and love. On view through May.
LA Plaza de Cultura y Artes reopened to the public on April 15, with exhibits including Carlos Almaraz: Evolution of Form, the LA Plaza Village Murals show, and afroLAtinidad: mi casa, my city. Open Thursdays through Sundays, noon to 4 p.m. The museum also has a large-scale neon mural installation by artist Patrick Martinez as part of Art Rise 2021, titled, Only Light Can Do That.
JW Marriott Los Angeles Live's poolside dinner & a movie is $45 per guest and includes one appetizer, one entree, unlimited popcorn, and the screening. This Friday, catch Burlesque. Other snacks, beer, wine, and cocktails are also available for purchase. Tickets and more info are here.
The LA Choral Lab presents SOUNDWALK in Griffith Park. Guests wear headphones as they explore the park, and the choral music they hear will change based on their location. SOUNDWALK will remain available through May 16. Tickets are $0-$25.
Japanese American National Museum in Little Tokyo is now open for in-person visits on Fridays, Saturdays and Sundays. The current exhibit, Transcendients: Heroes at Borders, by Taiji Terasaki, in collaboration with JANM, honors individuals who advocate against discrimination, prejudice, and inequality at borders. The museum also presents Transcendients: 100 Days of COVID-19 and Memorial to Healthcare Workers, a work created during the pandemic that tells a wide range of stories on topics including race and class, food sustainability, art, scientific innovations, and climate adaptation. Advance reservations (free) are required.
Desert X's biannual public art show continues through May 16. Artists have been commissioned to use the desert landscape as their canvas with breathtaking results. You'll find the works spread throughout the Coachella Valley in various outdoor locations.
At-Home & Online Events
The Music Center and Dance Magazine present a conversation between American Ballet Theatre (ABT) principal dancer Misty Copeland and South African dancer/choreographer Dada Masilo in INSIDE LOOK: misty copeland & dada masilo—changing narratives in dance. Per a release: "With the artists asking each other about their personal experiences, the two compare their schedules and struggles, and the differences in their journeys as Black women in dance in the U.S. versus South Africa. Their candid conversation discusses discrimination and body image issues in dance as well insights on stage fright and their love for ballet." Watch on-demand on musiccenter.org starting May 10.
This week's RISK! livestream is on Friday, May 14 at 6:30 p.m. Kevin Allison (MTV's The State) will host true stories from J. Rohr, Ryan Estrada, Jenn Montooth, and Tianna Kerg. Tickets are $15.
Tickets are available now for the Geffen Stayhouse's The Door You Never Saw Before, a family-friendly show that's part-musical, part-adventure. Per a release: "After entering a door they've never seen before, the kids are tasked with saving a faraway city from a villain known only as "The Stench." Kids will receive a suitcase full of surprises to aid in their quest, and will get to choose where their Zoom story takes them. Filled with musical whimsy and quirky characters, this show is sure to delight kids and parents alike." Suitable for kids 6-9. Open May 14 through June 27.
Los Angeles LGBT Center's Advocate & Gochis Galleries presents Arrested Movement, an inclusive portrait series by Anthony Patrick Manieri celebrating and promoting positive body images for men. The online guided tour is up now until the end of the year.
Theatre Forty presents a Zoom reading of a new play, Mr. Simpson by Stephen Maitland-Lewis, on May 12 at 7 p.m. The play is about Ernest Simpson, whose wife left him for suspected Nazi-sympathizer Edward III, former King of the United Kingdom, and his quest to sell a tell-all to a newspaper. Register here.
The Gourmandise School and Union Station Homeless Services present "Cook for a Cause" on May 12. Learn to make Gnocchi with Brown Butter & Sage, Salad with Dill Vinaigrette, and Olive Oil Cake, plus raise funds for and hearing the latest from Union Station Homeless Services. General admission ($35) includes a list of ingredients, while VIP tickets ($125) deliver everything you need straight to your door the day prior.
From the Getty on May 14 at noon, Art Break: What Makes People Laugh? Ancient Greek Comedy and its Filipino Legacy: "Join Mary Louise Hart, associate curator of antiquities at the Getty Museum, and director Jon Lawrence Rivera, founder of LA's Playwright's Arena, as they decode a comedic scene on a fourth-century BC Greek vase. Using masks, costumes, and active staging to upend classical myths for laughs, ancient Greek comedy set a standard for humor millennia before the invention of today's television sitcoms. Hart and Rivera discuss how Filipino comedy and pageantry play into many of the same themes, demonstrating the enduring features of comic performance across cultures and time." Register in advance here.
On May 10 at noon, Zócalo/CaltechLive! present "What is the Meaning of Life?" Per a release: "Modern science, for all its breakthroughs, has yet to produce a standard definition for life. What does it mean to be alive—and how have our answers to that question evolved over time? Sir Paul Nurse—Nobel Laureate and author, most recently, of What Is Life?—visits Zócalo to discuss the search for the meaning of life." Register here.
The Latin American Cinemateca of Los Angeles (LACLA) and UCLA Film & Television Archive co-present a virtual screening of American Spanish-language classic film Verbena trágica (Block Party), starring late actor Fernando Soler. Available from May 13 at 4 p.m. through June 3. Register here to watch.
KCRW and CAAM invite guests for an inside look at the museum's latest exhibition, Enunciated Life, May 13 at 7 p.m. Join KCRW DJ Novena Carmel and CAAM Curator Taylor Aldridge as they explore works by 13 contemporary artists who are inspired by Black spiritual beliefs, movement, sound, and bodily expressions. This event is free to attend.
On May 13 at 5 p.m. The UCLA Lowell Milken Center for Music of American Jewish Experience in partnership with the Atlanta-based new music ensemble Bent Frequency and Atlanta's Breman Museum and Neranenah present Mare'ot/ Mirrors, a livestreamed concert featuring contemporary music by six women of Jewish heritage. Performers include Lera Auerbach, Alyssa Weinberg, Gabriela Lena Frank, Judith Shatin, Nomi Epstein and Betty Olivero. An audience roundtable will follow and will also include composers Nomi Epstein, Judith Shatin, and Alyssa Weinberg and performers Stuart Gerber and Jan Berry Baker. Register here.
Get crafty with Makers Mess. This month, they are offering an embroidery kit and tutorial at a discounted rate.
The 20th Annual Russian Arts and Culture Festival takes place throughout May. See events and programming here.
Check out the history Los Angeles' Chinatown through a new online exhibition titled "Stories and Voices from L.A. Chinatown." The project is the first in the series Archive Alive, a collaboration of The Huntington Library, Art Museum, and Botanical Gardens; the Library Foundation of Los Angeles (LFLA); and the Los Angeles Public Library (LAPL).
The Los Angeles County Department of Mental Health's WE RISE is hosting a month of community programs for Mental Health Awareness Month, May 1-31. Programming includes art experiences, community pop-ups, and digital experiences. Check out the calendar here.
The Barnsdall Art Center Student Advisory Committee presents the Barnsdall Virtual Arts Fair from May 1 through July 31. The fundraising event is online, showcasing work from students in mediums including jewelry, ceramics, fiber arts, painting, sculpture, photography, and more.
The Groundlings Theatre and School will host its annual Master Class Fundraiser May 1-30. Classes will be taught by Groundlings alumni, instructors, and professionals. Offerings include Empower Your Partner: The Importance of Teamwork in Scene Work led by Jason Alexander (Seinfeld), Writing/Performing/Acting from a Character Point of View led by Cathy Shambley (United States of Tara), and Writing for TV led by Brett Baer (New Girl). Each class is $40.
Tickets are on sale now for Sherwood & Nottingham: Season 2. The interactive, online roleplaying game is set in a world inspired by the tales of Robin Hood, and allows guests to navigate a custom-built website and interact with characters on Zoom, Twitch, and Gather.town. Unravel a story and solve secrets over the course of a four-week narrative, starting May 14.
Venice Family Clinic's Venice Art Walk & Auction will be held online this year from April 28 through May 12. This year's auction features over 200 works by nationally recognized contemporary artists. Each winning bid provides essential health care services to Venice Family Clinic's community of 27,000 patients within Los Angeles County. In addition to the auction, Venice Family Clinic will also hold complementary art talks on select days.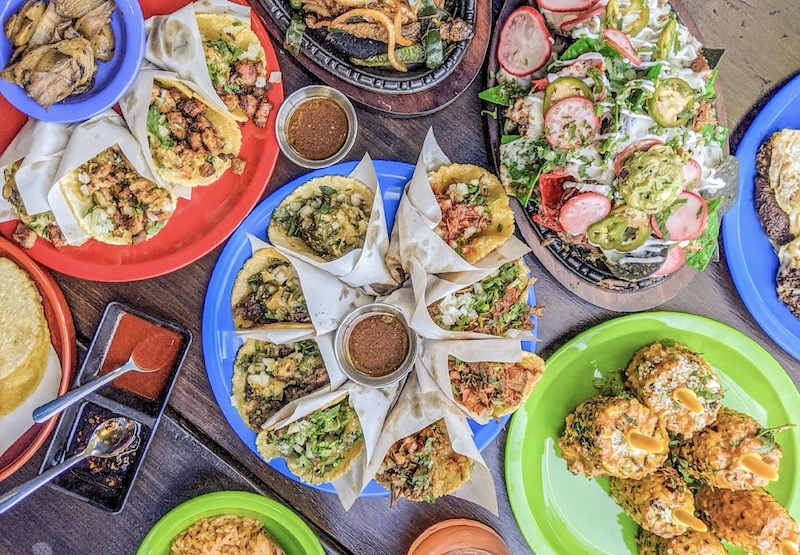 Dining
Taco and margarita bar Vamonos Tacos has officially opened in Culver City bringing mesquite-grilled meats, homemade yellow corn tortillas, and specialty margaritas. Open for dinner Wednesday through Sunday with brunch on the weekends. Vamonos Tacos also offers happy hour from 5-7 p.m. (Wednesday-Saturday) and all day on Sundays.
On Thursday, May 13, The Pie Hole is celebrating National Apple Day with a free caramel apple pie hole (a bite-sized version of The Pie Hole's Mom's Apple Crumble Pie) with the purchase of any menu item while supplies last.
It's National Burger Month and Michael Mina's delivery and pickup concept Bourbon Burger Bar is offering a special deal on their BBB Tasting for the entire month. Get $5 off the complete BBB tasting (regular $39.95), which comes with your choice of burger, side salad, and dessert. Mina's popular duck fat fries are also included.
Italy's colorful plant-based burger concept Flower Burger launched its first North American location as a delivery-only ghost kitchen out of Culver City, with plans to open a brick-and-mortar shop this summer. The first 50 orders received through the site can receive free delivery with promo code MadeWithLove now until Sunday, May 9.
Need delivery and takeout options? Check out our latest comprehensive guide here.