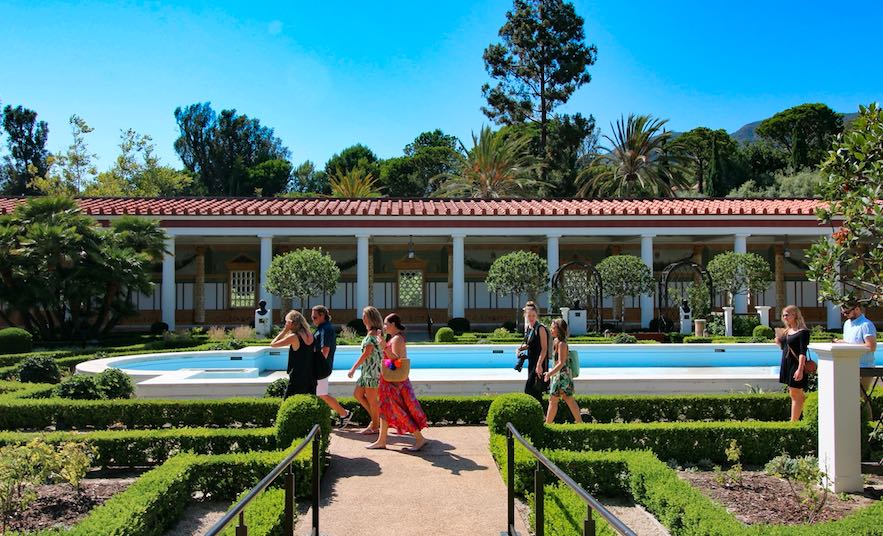 We used to tell you about all the things you could go out and do in Los Angeles on a daily, weekly, and monthly basis. Then, COVID-19 changed life for all of us, in a thousand small and massive ways. Until the pandemic is behind us, we'll post events that adhere to Public Health's current protocols—including plenty of at-home and online events—every Monday and Thursday.
This weekend, we've got wellness and mental health events, private gardens, new art openings, Brunch Fest, Kentucky Derby cocktail kits, and more. Have something you want to submit for next week? Hit us up: [email protected].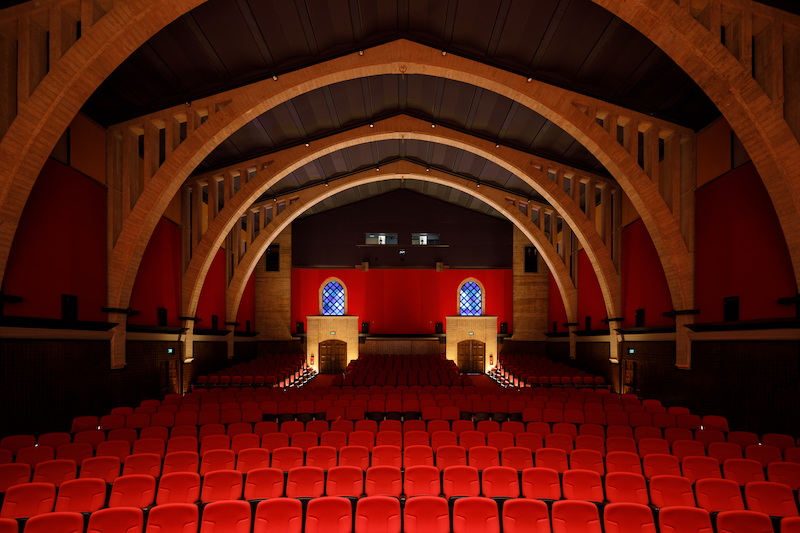 In-Person Events
Downtown Santa Monica and the National Alliance of Mental Illness Westside Los Angeles have partnered on a Wellness Weekend. On May 1 from 3-6 p.m. on the Third Street Promenade, you'll find presentations from mental health advocates, yoga, live music, mindfulness activities, and resources.
The Healing Garden allows guests to reserve private gardens by the hour. For Mother's Day, several area gardens are offering a special tea package that includes a tea spread, planting activities, a bouquet, and an opportunity to pick vegetables, herbs, and edible flowers. Costs vary, but start at $75 for three people up to $100 for six for a two-hour experience. Available through May 10.
Painter Kim DeJesus has a new show, Erasures, Washes, and Memory, opening at Whale and Star Studio on May 1. The abstract works will remain on view through May 14.
The Hollywood Legion Theater reopens for indoor screenings with a "Back to the Movies" series, beginning with a 35mm screening of Alfred Hitchcock's North by Northwest on Saturday, May 1 at 7:30 p.m.
Thinkspace Projects will open two new shows on May 1: Millo: At the Crack of Dawn from Italian muralist Millo, and Mando Marie: Tell Me All About It, whose works conjure childhood adventure. On view through May 22.
Universal Studios Hollywood is open and the amusement park has a brand new The Secret Life of Pets ride. Guests can also check out Jurassic World—The Ride, which includes a brand new dino, the Indominus rex, who will fight a T-Rex in the ride's finale. Other reopened attractions include The Wizarding World of Harry Potter, Transformers™: The Ride-3D, Revenge of the Mummy: The Ride, Despicable Me's Super Silly Fun Land, and the Simpsons-themed Springfield, U.S.A. The Studio Tour, which takes guests through the backlot and includes the Fast & Furious—Supercharged and King Kong 360 3D rides, is also back.
FLOW STATE, a solo exhibition by Mikael B runs May 1-31 at Maddox Gallery. Per a release: "Inspired by Dalí, Kay Sage, Pollock, Peter Saul and Albert Oehlen, Mikael B works his visual magic with street art passion and sensibility absolutely taking over the gallery space with gesture, shape and color."
Village Market at Manhattan Village hosts an outdoor pop-up market on May 1 from noon to 4 p.m. Vendors include Born to Roam, Ojarsoap, Here Now CBD, and more. RSVP here.
Forest Lawn Museum and the Hall of Crucifixion-Resurrection reopened with a new exhibition, Judson Studios: Stained Glass from Gothic to Street Style, featuring nearly 100 original stained glass artworks, preparatory drawings, archival photographs, oil paintings, and watercolors. A mix of contemporary and historic stained glassworks in the exhibit include a hand-crafted window from Frank Lloyd Wright's 1924 Ennis House, a fused glass portrait of Kobe Bryant by Tim Carey and Judson Studios, and The Muralist by David Flores. Capacity is limited, reservations are encouraged.
The Getty Villa is now open for timed entry. On view is Mesopotamia: Civilization Begins, organized by the Musée du Louvre in Paris and the J. Paul Getty Museum. The exhibit covers three millennia, from 3200 BC to Alexander the Great's conquest of Babylon in 331 BC. Reservations are always free but must be made in advance.
LACMA and Snap Inc. present LACMA × Snapchat: Monumental Perspectives. Per a release: "This multi-year initiative brings together local artists and technologists to create virtual monuments that explore just some of the histories of Los Angeles communities in an effort to highlight perspectives from across the region." The first batch of augmented reality monuments are available to see now.
Troma Films' Slashening: The Final Beginning will have virtual premiere and Q&A on April 30. If you're familiar with Troma's work then this low-budget horror-comedy is, well, pretty much what you'd expect. Virtual programming is available on Troma's YouTube and Facebook.
Rooftop Cinema Club returns to the Santa Monica Airport. Tickets range from $32-$48 per vehicle, except for Community Screenings on select Wednesdays, which are $10. Concessions are available, delivered by servers on roller skates. This weekend's screenings include The Sandlot, Friday, The Karate Kid, and Poetic Justice. More info here.
Japanese American National Museum in Little Tokyo is now open for in-person visits on Fridays, Saturdays and Sundays. The current exhibit, Transcendients: Heroes at Borders, by Taiji Terasaki, in collaboration with JANM, honors individuals who advocate against discrimination, prejudice, and inequality at borders. The museum also presents Transcendients: 100 Days of COVID-19 and Memorial to Healthcare Workers, a work created during the pandemic that tells a wide range of stories on topics including race and class, food sustainability, art, scientific innovations, and climate adaptation. Advance reservations (free) are required.
Hauser & Wirth presents Brazilian artist and founding member of Brazil's Neo-Concrete movement Lygia Pape in her first solo Los Angeles show, Tupinambá. Guests will get a chance to view Pape's red-feathered sculptures from the Tupinambá series, a Ttéia, her emblematic installation work, and more. Free entry to the gallery. No booking is necessary.
JW Marriott Los Angeles Live's poolside dinner & a movie is $45 per guest and includes one appetizer, one entree, unlimited popcorn, and the screening. This Friday, catch 10 Things I Hate About you. Saturday, it's Fast Times at Ridgemont High. Other snacks, beer, wine, and cocktails are also available for purchase. Tickets and more info are here.
LA Plaza de Cultura y Artes reopened with exhibits including Carlos Almaraz: Evolution of Form, the LA Plaza Village Murals show, and afroLAtinidad: mi casa, my city. Open Thursdays through Sundays, noon to 4 p.m.
The LA Choral Lab presents SOUNDWALK in Griffith Park. Guests wear headphones as they explore the park, and the choral music they hear will change based on their location. SOUNDWALK will remain available for the next few weeks. Tickets are $0-$25.
At-Home & Online Events
The Barnsdall Art Center Student Advisory Committee presents the Barnsdall Virtual Arts Fair from May 1 through July 31. The fundraising event is online, showcasing work from students in mediums including jewelry, ceramics, fiber arts, painting, sculpture, photography, and more.
On May 1 at noon, LACMA presents The Politics of Streets Vendors in Los Angeles. You'll be able to watch a short documentary that delves into L.A.'s vending economy.
Impro Theater and Company of Angels present Eastside Noir on May 1 at 8:15 p.m. The show is an improvised neo-noir adventure, featuring nine actors who portray 27 characters and rely on audience suggestions to tell the story. The show is free on Improbabilities Theater's Twitch channel.
Skylight Books hosts a virtual book launch for Micheal Kearns' Who's Afraid of Michael Kearns? on May 1 at 4 p.m. There will also be a walk-up outdoor signing at 5 p.m. behind Fred62.
Though it won't officially kick off until May 14, tickets are on sale now for Sherwood & Nottingham: Season 2. The interactive, online roleplaying game is set in a world inspired by the tales of Robin Hood, and allows guests to navigate a custom-built website and interact with characters on Zoom, Twitch, and Gather.town. Unravel a story and solve secrets over the course of a four-week narrative.
The Los Angeles County Department of Mental Health's WE RISE is hosting a month of community programs for Mental Health Awareness Month, May 1-31. Programming includes art experiences, community pop-ups, and digital experiences. Check out the calendar here.
On May 1, SCI-Arc presents Main Event 2021: Acts of Optimism, a night of unique programing featuring artists and creative innovators across disciplines on the role of optimism in our collective future. Highlights include SCI-Arc alumna Barbara Bestor, Pritzker Prize-winning architect Peter Zumthor, LAXART executive director Hamza Walker, film director and educator Kordae Henry, SCI-Arc design faculty member Mira Henry, and photographic artist and writer Janna Ireland. The live, virtual experience is free to attend with donations benefiting the SCI-Arc Scholarship Endowment.
UCLA's Center for the Art of Performance (CAP UCLA) presents A Thousand Ways (Part Two): An Encounter by 600 HIGHWAYMEN onMay 2, 9 & 16 at various times. Per a release: "While Part One engaged two remote participants in an automated hour-long phone call, Part Two: An Encounter brings together new pairs of strangers to share physical space in the creation of a private piece of theater. Seated in an empty room, at opposite ends of a table and separated by a pane of plexiglass, two participants follow prompts on a set of notecards. This elucidating experience invites us to reconsider, in real-time, what we think we know about a person – including ourselves – at a moment when virtual interactions have further fractured and flattened our already-strained co-existences." Tickets are $25 and include admission to Part Three. RSVP here.
24th Street Theatre brings back its "Saturday Explorer Series" for young audiences with four live, virtual performances taking place on Saturdays in May at 12:30 p.m. Kicking off series on May 1 is Al Bostick, who will share two stories from African Akan folklore including "Anansi Collects the World's Wisdom" and "How Anansi the Spider Received the Sky-God's Stories."
Skirball Stages hosts a night of Caribbean music with Yosmel Montejo and Vox Sambou. The virtual concert film is free on the Skirball's YouTube channel. Watch on May 1 at 8 p.m.
Kitchn is launching its first-ever Brunch Fest on Instagram (@thekitchn) on May 2 at 11 a.m. You'll learn how to make several favorite dishes and drinks.
Kicking off April 30 is NHMLA and California Academy of Sciences' City Nature Challenge. Through May 3, participants are encouraged to document the biodiversity in their neighborhoods and upload their findings to iNaturalist.
The Museum of Wild and Newfangled Art hosts its first online biennial show April 30 through Sept. 22. International artists from 44 countries have submitted work that can be viewed online, including VR installations, performances, gif comics, music videos, and more.
Venice Family Clinic's Venice Art Walk & Auction will be held online this year from April 28 through May 12. This year's auction features over 200 works by nationally recognized contemporary artists. Each winning bid provides essential health care services to Venice Family Clinic's community of 27,000 patients within Los Angeles County. In addition to the auction, Venice Family Clinic will also hold complementary art talks on select days.
The Get Salty stand-up comedy show is online this year on Friday, April 30 at 6:30 p.m. The show raises funds for the Cystic Fibrosis Foundation and this year features Ron Funches, The Sklar Brothers, and Caleb Hearon. Tickets start at $35.
Poet Rupi Kaur's debut film, Rupi Kaur Live, will screen virtually on Veeps.com from April 30 to May 2.
The Japan Foundation presents the online exhibit 11 Stories on Distanced Relationships: Contemporary Art from Japan through May 5. It features 11 new works from Japanese artists on the theme "translating distance."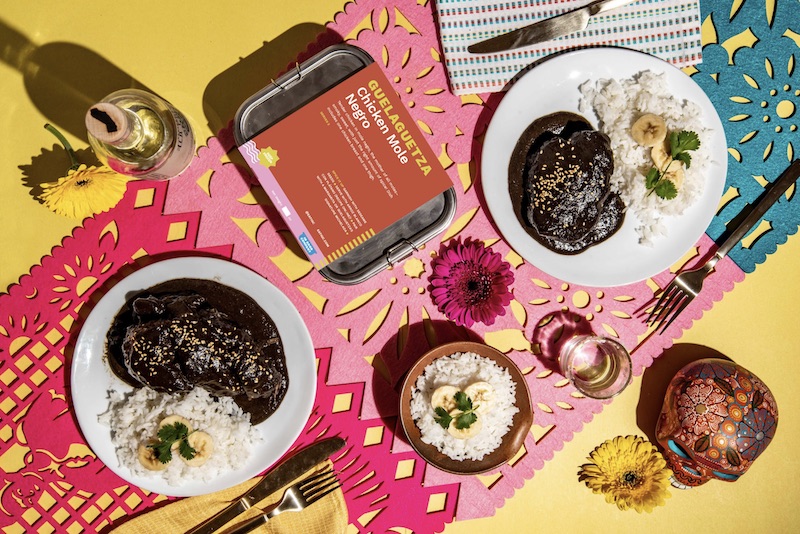 Dining
Chef-prepared meal delivery service In Good Company returns to L.A. with a second drop this week. CEO and Founder Ashleigh Ferran has tapped 10 of the city's finest to create exclusive frozen meal kits from April 26 through May 2. Highlights from the diverse lineup include Oaxacan-style ​Chicken Mole from Guelaguetza, Moroccan Braised Short Rib​ from Highly Likely, and "Tia Judy's Pork Colorado Quesadillas" from Angry Egret Dinette. Prices range from $25-$35 for a meal that feeds two. As a sustainable and zero waste-focused company, all In Good Company kits are delivered in reusable containers that will be picked up by the company in the future.
Bourbon Steak has Kentucky Derby cocktail kits available for May 1. The Kentucky Derby kit features fixings for two mint juleps ($30), while the Triple Crown ($50) includes ingredients for a mint julep, Preakness cocktail, and the Belmont Jewel.
Uncool Burgers is kicking off Burger Month with $1 burgers from April 30 through May 2, plus the chance to win fries for life every hour. Both the "Uncool Burger" with uncool sauce, onion jam, a cheese crisp, American cheese, and house pickles, and the "Party in My Plants Burger"—a vegan burger featuring an Impossible smashburger, onion jam, vegan American cheese, truffle island sauce, lettuce, tomato, and house pickles—will be available for $1.
Chris Amirault's parm-focused concept PARMBOYZ opened a residency at The Corner Door in Culver City, serving their chicken parmesan, eggplant parmesan, and spaghetti & meatballs, all of which are smothered in an East Coast-style red sauce. Power Hour is Thurs.-Sun., 5-6 p.m. Drink and starter specials include $8 Old Fashioneds and spicy margaritas, $10 Parm Nuggies, $8 garlic bread pizza, and $7 antipasto.
The Tasting Kitchen in Venice has reopened its indoor dining area. Chef Travis Passerotti's Spring menu includes striped bass in brown butter, Spring pea cacio e pepe, asparagus with burrata and chive, and much more.
Need delivery and takeout options? Check out our latest comprehensive guide here.