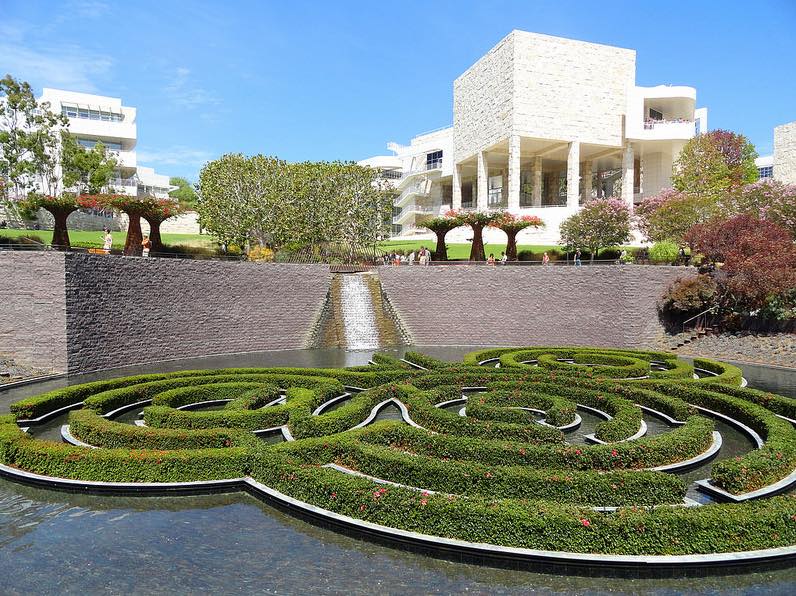 Every week in Los Angeles there are tons of great things to do (even before the weekend gets started) that we think you ought to have on your radar. With that in mind, we put together a list every Monday through Friday morning to keep you in the know about what's happening in the city you love (or maybe just like).
This week, from Monday, January 6 to Friday, January 10 features Santa Monica Restaurant Week, Kidspace Free Family Night, an evening of astronomy at The Garvey Ranch Observatory, a wine and Impressionist art night at The Getty Center, DTLA Art Walk and MUCH more.
Remember you can always go to our L.A. events calendar page to get an updated rundown of what's happening around the city.
Hope you find the rundown useful and, as always, enjoy your week!
---
Keep in mind that while we retain complete editorial control of our content, for some of the ticketing options provided we utilize affiliate links and receive a commission if you purchase through our links.
---
Monday January 6th, 2020
1. Santa Monica Restaurant Week returns January 6-12 with over 35 restaurants creating a unique dishes with one unifying star ingredient, the kumquat. Scroll down to our Food Pick of the Week for highlights and suggestions.
2. Head to The Standard for Not Your Standard Bingo, hosted by Maebe A. Girl and Indica Sativa from 7-10 p.m.
3. Stop by Coaxial in DTLA for an evening of experimental instrumental music performed by Martín Escalante & Sam Weinberg, Dylan Fujoika & Patrick Shiroishi / Ace Farren Ford & Andy Seven.
4. The Business LA is a free comedy show at Little Joy featuring some of the best local comics in town. FREE
Tuesday January 7th, 2020
5. Kidspace's Free Family Night happens on the first Tuesday of each month between 4-8 p.m. On these special nights the museum will promote family learning through arts, picking up new skills through activities and more. FREE
6. Watch Doctor Who with your fellow Whovians this Tuesday night at Fox & Hounds. They'll be showing the Ninth Doctor episode "The Long Game" on every TV as well as two big projectors inside and outside the bar. Drink special password is "TARDIS" and gets you $4 draft beer and $1 off wine and well drinks.
7. The annual LA Kings Holiday Ice happening at L.A. LIVE's Microsoft Square is a daily outdoors holiday skating rink. Open November 30, 2019 through January 12, 2020.
8. Free museum day at Natural History Museum and La Brea Tarpits Museum. Also note that L.A. County residents receive free Museum admission to both these museums Monday through Friday from 3 to 5 pm. Bring a valid ID or utility bill the day of your visit. FREE
Wednesday January 8th, 2020
9. The Garvey Ranch Observatory will host an evening of astronomy with members of the Los Angeles Astronomical Society. Guest will have a chance to go into the dome to view the stars, enjoy a star party on the lawn, and learn how to build their own telescope. The observatory is open to the public on Wednesday nights only. FREE
10. The Getty Center will host Drinking in the Past: The Intoxicating Art of Impressionism an evening celebrating French café and bar culture often seen in many Impressionist works of art. Join Maite Gomez-Rejon for a lecture on the history of Édouard Manet's late-19th-century Paris. Then, enjoy wine and champagnes curated by Ian Blackburn from wineLA plus some hearty appetizers. Tickets cost $75 and you must be 21 and over to attend this event. The event is also held on Friday.
11. Zebulon will be spinning David Bowie tunes all night long in celebration of his birthday.
12. The Hammer welcomes Guggenheim Fellow and National Book Award–winner Ibram X. Kendi for a conversation about racial justice. He is joined in conversation by Shaniqua McClendon, political director for Crooked Media. FREE
13. Griffith Observatory offers a Sunset Walk & Talk one evening a month led by a Park Ranger and museum guide. FREE
14. Women Crush Wednesday is a night dedicated to female-forward spirits. Taking place at Brandon's on La Brea, the secret hideaway is located in the back of the 6th & La Brea Brewery. This week's featured brand is Capurro Premium Pisco. There will be complimentary bar bites, vinyl tunes, special cocktails and of course pisco tastings.
Thursday January 9th, 2020
15. The Roadium Open Air Market in Torrance hosts Thrifty Thursday every month featuring vintage vendors and DJ-spun tunes.
16. The Downtown Art Walk brings art enthusiasts, art galleries and locals together every second Thursday of each month for a night of exploration.
17. Couples Therapy features stand-up couples (romantic or just friends) doing sets together. Hosted by real-life married couple Naomi Ekperigin and Andy Beckerman the show takes over The Virgils stage with four additional couples.
18. Head down to Scum and Villainy Cantina in Hollywood for Cosmic Karaoke night. There is no cover for this event.
19. Free museum day: Japanese American National Museum (from 5 to 8 p.m.), MOCA Grand & MOCA Geffen (from 5 to 8 p.m.), Skirball Cultural Center (noon to 5 p.m.), USC Pacific Asian Museum (5 to 8 p.m.) and Long Beach Museum of Art (3 to 8 p.m.)
Friday January 10th, 2020
20. Looking to LOL with a crowd of improv fans? The Groundlings has packed their best sketches into one hilarious comedy show called Mix Tape. It opens this Friday and runs for the next four weeks.
21. Take part in an acoustic sound healing experience with Roxie Sarhangi during the full moon at 1 Hotel in West Hollywood. The event unfolds on the Skyline Deck under the backdrop of a 108-foot by 110-foot suspended kinetic sculpture titled Dream Catcher by Janet Echelman, plus stunning views overlooking the city and beyond.
22. Don't Tell Comedy pops up in Playa Vista this Friday with some of the biggest names in comedy. Performers are kept under wraps and the location will be emailed to all ticket holders. BYOB!
23. Help keep LA Historic Park thriving by attending Weed Warriors, a weekly morning meet up aimed at restoring native habitats throughout the park while removing non native plants. FREE
24. Get into the winter spirit when ICE at Santa Monica returns with a 8,000 square foot ice skating rink. Running November 1, 2019 through January 20, 2020.
25. The Los Angeles Arboretum and Botanic Garden presents Moonlight Forest, where crafted lanterns line the garden grounds, some depicting animals, shimmering exotic flowers, and figures from Chinese legends. Happening Wednesdays through Sunday from November 9 through January 12, 2020. Check for discounted tickets before making your purchase. DISCOUNTED (via Goldstar)
26. Corey Helford Gallery's sixth annual Art Collector Starter Kit group show highlights affordable 12" x 12" works from 100 top New Contemporary artists, giving new art collectors and enthusiasts a chance to buy an original piece from artists. The show will be on view through January 18, 2020.
Food Pick for the Week
This week's pick by Christina Champlin, Co-Founder of We Like L.A.
Santa Monica Restaurant Week returns January 6-12 with dishes inspired by one ingredient, the kumquat. Throughout the next seven days the small citrus-like fruit with sharp tartness and a sweet edible peel make its way into cocktails, sauces and even sorbet. As always this restaurant week is not focused on indulgence but rather helping diners to savor with health conscious awareness. That sounds about for the new year since most folks have healthy resolutions. You can view all 2020 participating restaurants here, but I have listed a few of my personal suggestions below.
---
Want to get our to-do lists straight to your inbox every week? Sign up for our email program. Have an upcoming event you'd like suggest for listing? Drop us a line at [email protected]