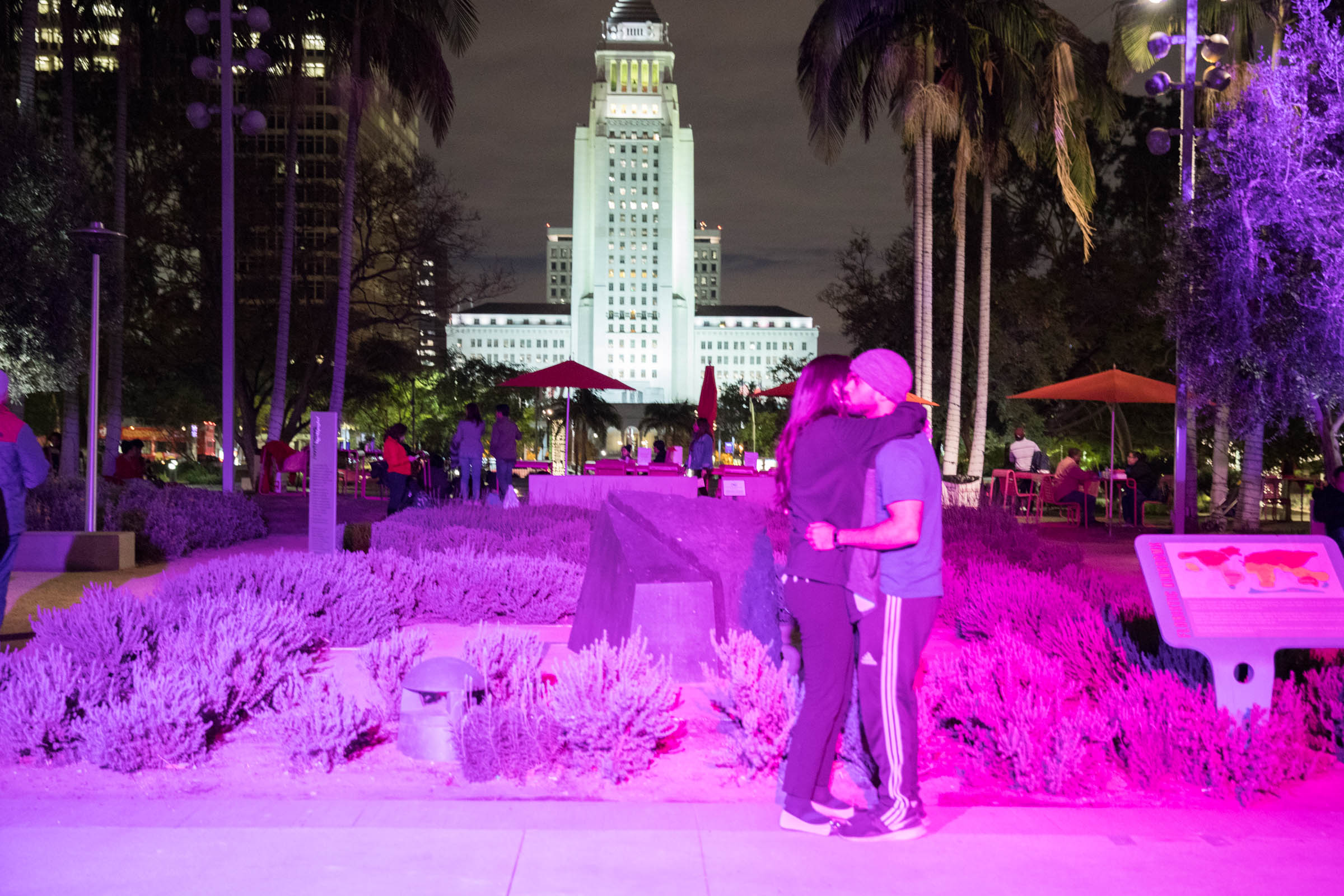 Every week in Los Angeles there are tons of great things to do (even before the weekend gets started) that we think you ought to have on your radar. With that in mind, we put together a list every Monday through Friday morning to keep you in the know about what's happening in the city you love (or maybe just like).
This week, from Monday, February 10 to Friday, February 14, features Valentine's Day date ideas, Frieze Los Angeles, Lucha VaVOOM's Pin Ups & Pin Downs , How to Break Up by Text, the stARTup Art Fair, and MUCH more.
Remember you can always go to our L.A. events calendar page to get an updated rundown of what's happening around the city.
Hope you find the rundown useful and, as always, enjoy your week!
---
Keep in mind that while we retain complete editorial control of our content, for some of the ticketing options provided we utilize affiliate links and receive a commission if you purchase through our links.
---
Monday February 10th, 2020
1. Head to the Lodge Room in Highland Park for a Vegan Goth Dinner. Checker Hall Chef, Hovig Agpop will offers a three course vegan dinner while bloody clips from the movie American Psycho is played and Ceremony Chamber Orchestra will perform music from Nine Inch Nails, The Cure and more.
2. The Secret Show is a free comedy performance every second Monday of the month at The Blind Barber in Highland Park. FREE
3. Astronomy on Tap hosted by Caltech Astronomy happens once a month at Der Wolf in Pasadena. Professionals will give informal talks about a variety of topics while enjoying German beers with the public.
4. The UCLA Fielding School of Public Health and the UCLA Center for Chinese Studies present a 3 p.m. special discussion: The Novel Coronavirus: What Do We Know and What's Next? FREE
5. Insight LA hosts their weekly evening Eastside/Hollywood Forever Cemetery Sitting Group.
6. The Pack Theatre in Hollywood presents The Inclusivity Improv Jam, a monthly show featuring marginalized players in the improv community. Happening every second Monday of the month, the show brings in secret special guests and is hosted by Tiffany Aleman, Fernando A Funes and Royce Shockley.
Tuesday February 11th, 2020
7. Joel Anderson's hit podcast Slow Burn will be performed live in L.A. with the focus on the tragic deaths of Tupac Shakur and Christopher "Biggie" Wallace. Anderson will interview the nation's two experts on the murder investigations, Greg Kading and Randall Sullivan. Kading and Sullivan will discuss their competing theories about who killed rap's two biggest stars and why.
8. Severance Wine Bar wants to celebrate your single status during their BREAKUP BAR POPUP. Taking place next door to the bar, the two week long party will transport guest into an anti-Valentine's Day world with break up appropriate movie screenings, a Wall of Broken Relationships, loads of champagne, cocktails and food. Running Tuesday through Saturday January 31 till February 16.
9. The Pan African Film Festival (PAFF) returns to Los Angeles February 11-23. Now in its 28th year, the festival is the largest black film festival in America.
10. L.A. Arboretum hosts Yoga in the Garden the class is a gentle and soothing one in tranquil location.
11. Escuela de Mezcal (Mezcal School) at Bar Calo in Echo Park is an opportunity for guests to discover, learn and taste different mezcals. Happening every Tuesday a different mezcal brand will be featured at half-off from 6-9 p.m.
12. The Independent Shakespeare Co.'s iambic lab 2020: Shakespearean Curios & Treasures presents a series of staged readings and lectures as part of a festival that runs Feb. 6-15. Advance reservations (including for the free performances) are recommend, available here.
13. Free Museum Day: Los Angeles County Museum of Art (also free for L.A. County residents with valid I.D. after 3:00pm on Mondays, Tuesdays, Thursdays & Fridays all month long) and Autry National Center of the American West
Wednesday February 12th, 2020
14. Everyone's favorite collision of Mexican masked wrestling, burlesque and comedy returns for Valentine's Day week with a two-night spectacle. Lucha VaVOOM's Pin Ups & Pin Downs takes over The Mayan Theater Feb. 12-13.
15. SCIENCE DAYS in the Santa Monica Mountains is a free educational event (Feb 12-13) held at King Gillette Ranch. On Wednesday morning a series of talks will take place followed by a field trip to Solstice Canyon led by National Park Service biologists and rangers. Coffee and bagels will be available to all guests. In the evening a night of science and socializing with light appetizers and beverages will be held for the public to mingling with park scientists and rangers. There will also be an opening talk with Rick Halsey of the California Chaparral Institute followed by a keynote presentation from Dr. Seth Riley of the National Park Service. Then on Thursday Feb. 13 the event wraps up with another round of morning talks from National Park Service staff and our collaborators. Coffee and bagels will once again be available. FREE
16. The Satellite presents A Night For Our Un-Housed Neighbors a comedy show benefiting SELAH with Reggie Watts, Giulia Rozzi, Joel Kim Booster, Naomi Ekperigin, Adam Conover and Brooke Van Poppelen.
17. The Annenberg Space For Photography is sharing four decades of Vanity Fair's celebrity portraits from their annual Hollywood issues as well as captures from past Oscar night parties in their latest exhibit Vanity Fair: Hollywood Calling. FREE
18. Head to Hamburger Mary's for Legendary Bingo the best gay bingo night in town. There will be celebrity guests, fabulous prize packages and more all benefiting local and national charities.
19. USC Pacific Asia Museum located in Pasadena is recognized as Southern California's only museum devoted exclusively to art from Asia and the Pacific. For their first 2020 exhibition the museum presents Oscar Oiwa: Dreams of a Sleeping World. On view from January 10 – April 26, 2020 guests walk into a dome that transports them inside a 360° dreamscape fantasy world. The site-specific piece was drawn with 120 Sharpie permanent markers and reveals hints of existential threats to the environment. Oiwa's surreal paintings and a video documenting the creation of the mural dome greets guests before they embark into the dome.
Thursday February 13th, 2020
20. The Hammer will host a forum on The How and Why of Political Advertising. Learn how campaign spending works and why political ads are effective. Experts will help break down the politics and law behind this topic. FREE
21. How To Break Up By Text is a show where comedians perform and analyze real break up texts submitted by the audience. Happening at The 11:11 in West Hollywood.
22. Felix LA a contemporary art fair returns Feb. 13–16 for another year of highlighting a diverse selection of 60 exhibitors in unique spaces. This year the fair will be held inside the historic Hollywood Roosevelt. Expect a host of on-site projects and programming throughout the hotel's hallways, lobbies, ballrooms, and bungalows.
23. The Normandie Club turns five this year! Stop by 6 p.m. to 2 a.m. and enjoy a new seasonal cocktail menu, burgers by Yellow Paper Burger on the patio starting at 7 p.m., and a DJ dance party in the back room starting at 9 p.m.
24. The Downtown Art Walk brings art enthusiasts, art galleries and locals together every second Thursday of each month for a night of exploration. FREE
25. Metro Art presents the soulful sounds of Thee Sinseers in a special rush-hour concert this Thursday, from 4-6 p.m. in the Waiting Room of Union Station. FREE
26. In celebration of Black History Month the team at Culver City's Hatchet Hall presents Hemings & Hercules, a dinner series inspired by recipes from southern plantation kitchens. Chef Brian Dunsmoor and Chef de Cuisine Martin Draluck will focus on two of the earliest celebrity chefs in our country who happened to be the enslaved property of presidents George Washington and Thomas Jefferson, Hercules Caesar and James Hemings. The dinner menu is made up of recipes suspected to be potential works of both men and others inside plantation kitchens. This dinner takes place every Thursday this month.
27. Therapeutic Thursdays at LA Historic Park is a wellness group that provides a safe space and a support system. Lead by Liza, a Promotorx member, and representatives of the L.A. County Department of Mental Health facilitate will discuss reducing stress strategies this week. FREE
28. Art Los Angeles Contemporary 2020 edition will be held at The Hollywood Athletic Club Feb 13-16 with over 50 exhibitors from eleven countries participating.
29. The Phantasmagoria was a form of early horror theater and it's being resurrected February 13-16 at Heritage Square Museum. Guests will experience optical illusions of ghosts and other apparitions this immersive night (set in the 1830s) will have you exploring life and death with fellow macabre lovers.
30. Free Museum Day at Skirball Cultural Center (noon to 5 p.m.), Japanese American National Museum (5 to 8 p.m.), Long Beach Museum of Art (3 to 8 p.m.) and USC Pacific Asian Museum (5 to 8 p.m.)
Friday February 14th, 2020
31. Frieze Los Angeles is back at Paramount Pictures Studios for a three-day presentation of art from some of the most renowned galleries in the world. In addition to the art on display, special programming includes talks, films and artists' projects, all housed on the backlot at Paramount.
32. Lovers Rock transforms Grand Park into Valentine's Day haven, perfect for couples who want to do the romantic holiday on a budget. The park will be adorned with mood lighting while curated music sets the ambience. FREE
33. Grand Central Market and Street Food Cinema presents Valentine Weekend at the Million Dollar Theatre Feb 14-15. On Valentine's Day Friday, they'll host a screening of LA LA LAND and the day after (Saturday) they'll have a bloody good anti V Day screening of The Silence of the Lambs. Guests are encouraged to explore Grand Central Market and bring their food into the theater. Specialty cocktails, DJ tunes, a photo booth and more will also be part of each night. Check for discounted tickets before making your purchase. DISCOUNTED (via Goldstar)
34. If you're single and love animals, this night might be for you. The Wallis Annenberg Petspace presents a special event called The Mating Game hosted by Director and animal love expert, Dr. Donna Fernandes. Guest will learn more about courtship and mating in the animal world, plus take part in games and activities. It's billed for both couples and singles. Tickets are $10. Wine and light refreshments will be provided. 21+ only.
35. The L.A. Arboretum will host a moonlit walk in their gardens after hours to reveal the fascinating botany of love and lust. Hear about the bizarre secret of ficus sex, the botanical origins of the birth control pill and much more. Happening Friday and Saturday.
36. stARTup Art Fair comes to Kinney Venice Beach Hotel February 14 – 16 for an art exhibition that bypasses the traditional gallery system by taking over a hotel and hosting 80 artists works inside individual rooms. In addition to art, there will be music, performances, food and drink. Check for discounted tickets before making your purchase. DISCOUNTED (via Goldstar)
37. MiniBar located in Franklin Village will host a Village People Valentine's Party. Partnering with Compass Box Whisky the party starts at 9 p.m. with roaming "Hot Cops" (male go-go dancers) passing out drinks and citations. Late-night drink specials will be available on Compass Box Penicillin cocktails, Scotch cocktails and Compass Box highballs.
38. Cinespia takes over the Los Angeles Theatre for their annual Valentines party. This year they'll go back in time to the 80's with a screening of The Wedding Singer, an 80's themed night of live music, a DJ dance party, five floors of bars and a free photo booth.
39. The California African American Museum celebrates Valentines's Day Palentine's Day with a night of performance and poetry featuring poet Danez Smith. There will be a DJ set and libations to follow at the after-party.
40. Brandon's on La Brea is hosting an anti-Valentine's Day party. Expect curated vinyl tunes and specialty black cocktails. Guest should come dressed in their best black attire.
41. Night Dive at the Aquarium of the Pacific is an 18+ party inside the aquarium featuring DJs, food trucks, cocktails and art alongside sea life. The Valentines Day edition will also feature a Rosé Bar and live mural art.
42. Don't Tell Comedy pops up in Culver City this Friday with some of the biggest names in comedy. Performers are kept under wraps and the location will be emailed to all ticket holders. BYOB!
43. The Hammer will screen Barry Jenkins's Academy Award–winning film Moonlight. This event takes place in the evening and is free to attend. Admission to the museum is always free. FREE
44. The Belamar Hotel in Manhattan Beach invites singles to a "Mix and Mingle" party, on Valentine's Day. There will be an interactive dating game hosted by local comedian, Danno Carter. There will be a huge voodoo doll for the broken hearted to stick pics of their ex to. Other highlights include a themed photo booth, cocktails and food.
45. For Valentine's Day The Natural History Museum of Los Angeles is hosting a night of unrequited love centered around a screening Creatures from the Black Lagoon. The movie will be presented in consideration of the recently launched Natural History of Horror exhibit, which showcases stories of classic Hollywood monsters and the science that inspired their creation. Evening activities will include access to the exhibition, rare museum collection displays, special effects makeup artist demonstrations, hands-on workshop, a special performance, and a pre-film discussion with Mallory O'Meara, author of The Lady from the Black Lagoon and artist and filmmaker Micheline Pitt. Tickets are $15 for non-members.
46. The Groundlings will debut an extra rowdy all-new sketch comedy from the Main Company called Bar Fight on Valentines Day. Opening night will include hors d'oeuvres courtesy of The Darkroom, specialty cocktails courtesy of Taffer's Mixologist, wine and beer, as well as desserts after the show. The Groundlings Bar Fight runs every Friday and Saturday through April 18th.
47. My Vintage Valentine will come aboard the Queen Mary on Friday for a romantic evening with a signature four-course dinner and a special show, to be enjoyed with your Valentine.
48. Zombie Joe's Underground Theatre Group in North Hollywood presents a 20-minute blindfolded horror-theatre experience titled The Bogeyman that moves the audience through a spiraling plethora of the deepest darkest of fantasies. The show runs Friday and Saturday nights from January 31 through February 15.
49. American Cinematheque at the Aero Theatre in Santa Monica will screen Casablanca this Friday.
Valentines Day Picks for the Week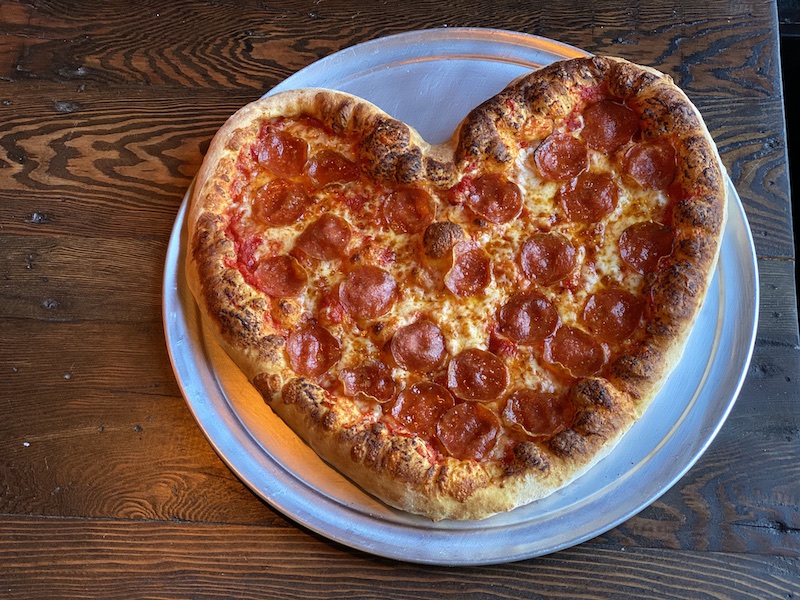 This week's pick by Christina Champlin, Co-Founder of We Like L.A.
Still working out your perfect Valentine's Day game plan? We've created a special guide on the best places to eat for V-Day in Los Angeles.
---
Want to get our to-do lists straight to your inbox every week? Sign up for our email program. Have an upcoming event you'd like suggest for listing? Drop us a line at [email protected]