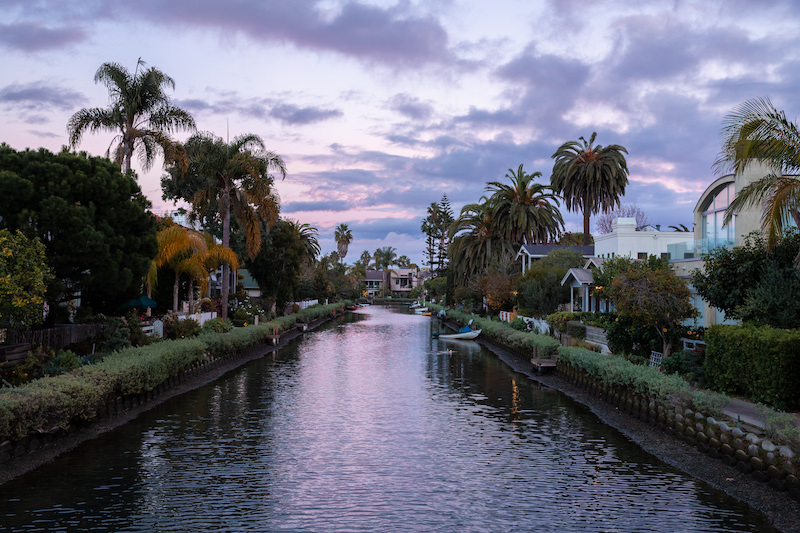 Every week in Los Angeles there are tons of great things to do (even before the weekend gets started) that we think you ought to have on your radar. With that in mind, we put together a list every Monday through Friday morning to keep you in the know about what's happening in the city you love (or maybe just like).
This week, from Monday, April 15 to Friday, April 19, features $1 Tax Day Drinks, Spa Week, a 30th Anniversary of Heathers party, Arts Party: Wasteland at The Hammer, Lebowski Fest and MUCH more.
Remember you can always go to our L.A. events calendar page to get an updated rundown of what's happening around the city.
Hope you find the rundown useful and, as always, enjoy your week!
---
Keep in mind that while we retain complete editorial control of our content, for some of the ticketing options provided we utilize affiliate links and receive a commission if you purchase through our links.
---
Monday April 15th, 2019
1. Need a little last minute Tax Day relief? We found nine L.A. bars offering $1 drinks today. Scroll down to our Food Pick of the Week section (bottom of weekly round up) for even more Tax Day specials around town.
2. Head to Dodger Stadium for Jackie Robinson Day. Children will get a chance to run the bases and the Boys in Blue will take on the Cincinnati Reds. (DISCOUNTED) via Goldstar
3. Spa Week returns to Los Angeles April 15-21 for its biannual celebration dedicated to improving personal health by simplifying wellness. Every April and October for one week only, hundreds of spas and wellness locations across North America will offer two or three full-service treatments for just $50 each.
4. Rancho Santa Ana Botanic Garden located in Claremont welcomes Wildflower Week April 13 through April 21. The nine-day celebration of California's wildflowers will feature annual displays of California poppies, baby-blue eyes, lupines and much more. In addition, there will be an art exhibition, cocktail parties, guided tram tours and more.
5. This Monday and Tuesday Adam Pascal and Anthony Rapp (both original stars of Rent) perform an intimate unplugged concert at the Catalina Jazz Club.
6. The Business LA celebrates 10 years of making people LOL with their free comedy show at Little Joy. The show is known to feature some of the best local comics in town. FREE
Tuesday April 16th, 2019
7. The Hammer museum will host a screening of director Penny Lane's documentary Hail Satan? which chronicles the rise of the colorful Satanic religious movement in America. The screening will be followed by a Q&A with Stuart de Haan, spokesperson and legal advisor for the Satanic Temple. FREE
8. E.P. & L.P. in West Hollywood continues their stylish cinema series Melrose Rooftop Theatre with several screenings this week including Wayne's World, and Creed 2.
9. Get a taste of what South Pasadena has to offer during the 8th Annual Taste of South Pasadena. The evening will include a wine tasting portion, and a restaurant crawl with unlimited food.
10. The Skirball welcomes Scott Hebel and Katie Gurvin of Hebel & Co. for an evening of learning how to create their artisanal halva desserts. Guests will be treated to a cooking demonstration and tasting.
11. You Can Tell Me Anything heads to the Comedy Central Stage in Santa Monica for a free show in where comedians give a confession and then immediately sit down while on stage with a licensed therapist to discuss what was confessed. FREE
12. Rooftop Cinema Club returns to the rooftops of LEVEL in DTLA and NeueHouse in Hollywood with multiple screenings this week that include Pretty in Pink, Bridesmaid Theme Night Party and more.
13. Culinary Fight Club stops by Marina del Rey for a live cooking competition centered around tapas. Attendees will watch a variety of contestants from home cooks to executive chefs whip up a gourmet dish to be judged by the audience and special judges.
14.Free admission at: Los Angeles County Arboretum, South Coast Botanic Garden and Descanso Gardens
Wednesday April 17th, 2019
15. FLIX at FIG will screen Clueless at FIGat7th in DTLA. The free movie screenings happen every third Wednesday of the month. A live DJ and happy hour kicks off the night at 6 p.m. and the film begins at 7 p.m. FREE
16. JAPAN HOUSE Los Angeles will debut their latest exhibition, KESHIKI: The Landscape Within, on Wednesday. The exhibition runs April 17 to June 9 and features over sixty contemporary Japanese ceramics from the Brodfuehrer collection curated by Hollis Goodall from LACMA. FREE
17. Amoeba Music in Hollywood welcomes Cayucas for a signing and performance of their new album, Real Life.
18. Stacks House an experiential pop-up designed to promote financial independence for women opens its doors this Wednesday. A visual Instagram experience, attendees will walk through money-themed rooms that aim to give the viewer financial inspiration for the future. Open Wednesday through Sunday.
19. Museum of Illusions has recently launched a brand new experience. Guests can walk through eye popping 3D exhibits inspired by cartoons, art, current events, pop culture and more. The museum is open daily.
Thursday April 18th, 2019
20. There's a new, immersive horror experience at Zombie Joe's Underground theater in North Hollywood titled "I want to live in your mouth." It's a 20 minute show for one single guest that transports them inside a child's nightmare. You'll navigate through corridors, opening doors and meeting creatures, some you wish you had avoided. The show runs Thursday through Sunday.
21. The "Heathers" 30th anniversary screening party takes over the Theatre at the Ace Hotel in Downtown Los Angeles for a special movie night that includes a conversation with director Michael Lehmann, screenwriter Daniel Waters, and Lisanne Falk (aka Heather McNamara.)
22. Michelin star European pizzeria L'Antica Pizzera da Michele will pop up at Eataly L.A. on Thursday giving Angelenos a chance to try the famed Neapolitan style pizza before the restaurant opens in Hollywood.
23. If Halloween and horror movies are your favorite topics then I Like Scary Movies Experience will be just what you're looking for. Guests can expect to see, hear, feel, and smell recreations of iconic moments from IT (2017), Beetlejuice, The Shining, The Lost Boys, and A Nightmare on Elm Street. There won't be costumed actors jumping out trying to startle but there will be multi-sensory surprises along your winding path. The pop up experience runs April 4 through June 16 Thursday through Sunday.
24. Free admission at: Japanese American National Museum (all day), MOCA Grand & MOCA Geffen (from 5 to 8 p.m.), Skirball Cultural Center (noon to 5 p.m.) ans USC Pacific Asian Museum (5 to 8 p.m.)
Friday April 19th, 2019
25. Lebowski Fest returns to Los Angeles with a live concert by the man himself, Jeff Bridges at The Wiltern. A screening of the The Big Lebowski plus special guests will also be part of the night. Check for discounted tickets before making your purchase. (DISCOUNTED) via Goldstar
26. College students from across Southern California can head to The Hammer for Arts Party: Wasteland an evening of performance art, music, and after-hours access to the galleries. FREE
27. The Groundlings: The Completely Different Late Show is a hilarious improv show by the cast of the Groundlings' Main Company. Audience shout suggestions throughout the night for improvisational scenes performed by some of the best in the business. It's also a testing ground for brand new material for the Groundlings' main show. DISCOUNTED (via Goldstar)
28. Kaleidoscope Experience comes to the Globe Theatre April 19 – 20 for a two-day whimsical wonderland for adults. Event features include interactive zones, such as the High Score Arcade, Hot Box Disco, Pillow Fort, Cosmic Temple, Rooms of Whimsy, The Rabbit Hole and more.
29. Odd Nights At The Autry feature a collection of vendors, gourmet food trucks, children activities, guest DJ's, a full bar and access to The Autry Gallery until 9 p.m. Happening every third Friday of the month until October 2019. Check for discounted tickets before making your purchase. DISCOUNTED (via Goldstar)
30. Take an afternoon yoga class in beautiful Grand Park. The 45 minute workout is complimentary to the public every. After yoga, checkout the many food trucks lining the park and grab lunch al fresco style. FREE
31. Desert X returns for its bi-annual public art show February 9 through April 21. Spread throughout the Coachella Valley in various locations, artists are commissioned to use the desert landscape as their canvas with breathtaking results.
32. The Egg House visits Los Angeles March 20 – April 28 for an egg-themed, 12,000-square-foot pop-up multi-sensory experience showcasing a series of installations and activations around egg themed creations. Open Wednesday through Sunday.
Food Pick for the Week
This week's pick by Christina Champlin, Co-Founder of We Like L.A.
Tax Day falls on April 15 this year and the best thing to do is drown your sorrows with $1 drinks at these nine bars and score some food deals around town. Here a few ideas for you:
---
Want to get our to-do lists straight to your inbox every week? Sign up for our email program. Have an upcoming event you'd like suggest for listing? Drop us a line at [email protected]