You know what's handy?
Waking up in the morning,  firing up your phone/computer and being able to scan a super quick (but curated) rundown of the best of what lies ahead for the day at hand in the city you live in.
So here it is!
Below is our quick link list of 10 fun things to do in Los Angeles for today, Saturday, April 16, 2016.
May it lead you to adventure!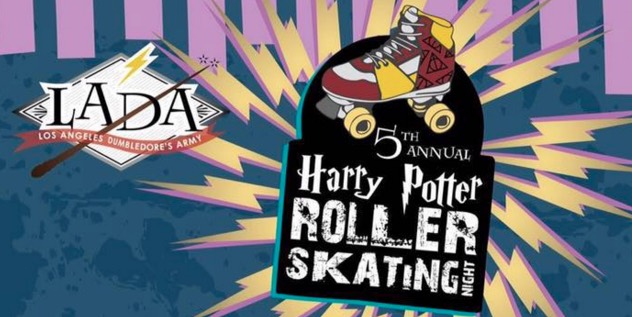 ---
Items below listed in order by event / activity start time. Keep in mind for some of the ticketing options we utilize affiliate links and receive a commission if you purchase through our links (affiliates noted below). 
---
[RELATED: The Best Way to Find Discount Events in Los Angeles]
1. [10:00am] Downtown Burbank Arts Festival. FREE
2. [10:00am] Canstruction LA. FREE
3. [10:00am] The Original Renaissance Pleasure Faire continues.
4. [11:00am] Shakespeare Day at The Huntington Gardens.
5. [3:00pm] Champagne On Main! in Downtown Ventura.
6. [7:30pm] Noir City Hollywood double feature: All My Sons & Take One False Step. DISCOUNTED (via Goldstar)
7. [8:00pm] Harry Potter Rollerskating Night.
8. [VARIOUS] Record Store Day in Los Angeles.
9. [ALL DAY] Obscura Day 2016 to Bring a Massive Day Of Cool Events to L.A.
10. [ALL DAY] Toyota Grand Prix of Long Beach
DEAL OF THE DAY: $7.50 for CatConLA returning to DTLA this June (via Goldstar)
---
Want to find out more fun things to do every week in L.A.? Be sure to sign-up for our handy email newsletter.