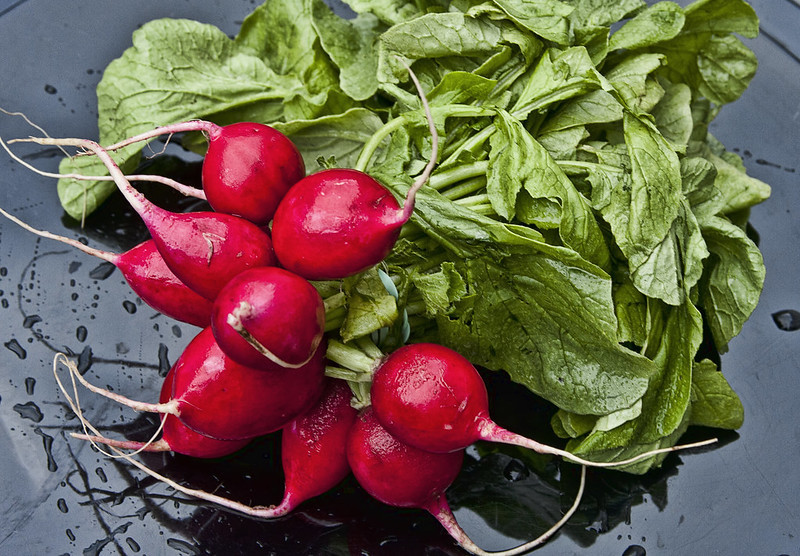 Since the onset of the pandemic, there have been a lot of unsubstantiated claims and scams. In a recent lawsuit, the City Attorney called for one Koreatown shop to stop selling radish paste by claiming it would prevent COVID-19.
According to the Los Angeles County Department of Consumer and Business Affairs, the Los Angeles-based company KNATURE Co., Inc. was attempting to sell 550g bottles of radish paste as a "must-have product" to protect against and prevent COVID-19. KNATURE does business as Insan Healing, which is located inside the Koreatown Galleria.
After the City Attorney's office filed a complaint against the company and its CEO Angela Oh, it removed the advertising and agreed to an injunction that stops them from making those kinds of claims. If you search Insan Healing's website, you can still buy a 550g bottle of radish paste for $99.95, but the product page says nothing about COVID-19.
Insan Healing also sells masks, which, unlike radish paste, experts say will help prevent the spread of COVID-19.
If you happened to purchase the radish paste between March 17 and May 14, you will receive a full refund. The defendants must also pay $20,000 in civil penalties.
According to Law 360, a spokesperson for Oh and Insan Healing said that while the defendants have agreed to stop using certain language, they don't admit liability or that the allegations in the complaint are true. Rather, the settlement is to quickly resolve the issue.
The city has been working to prevent false claims, scams, and price gouging since the onset of the pandemic.
In April, City Attorney Mike Feuer said they settled with Yikon Genomics, Inc., a company that had sold at-home coronavirus tests for $39.
According to the FTC, you should ignore any offers for COVID-19 vaccinations, which don't exist yet, or at-home test kits. "Scammers are selling products to treat or prevent COVID-19 without proof that they work," the FTC says.
The city has also warned against contact tracing scams, noting that a real contact tracer will never ask you for your social security number or financial or banking info. Additionally, a contact tracer may text you to tell you about a forthcoming call, but that text will never include a link. Texts that contain links may be scams that rely on you opening the link so that malicious software is downloaded onto your device.
The only ways to prevent or slow the spread of COVID-19, according to health experts, are to practice social distancing, stay home if you're sick, wash your hands often, clean high-touch surfaces, avoid gathering with those outside of your household, avoid crowds and confined spaces, and to wear a mask when in public.
You can report suspected COVID-19 scams by calling (800) 593-8222 or visiting dcba.lacounty.gov. Report suspected price gouging here.