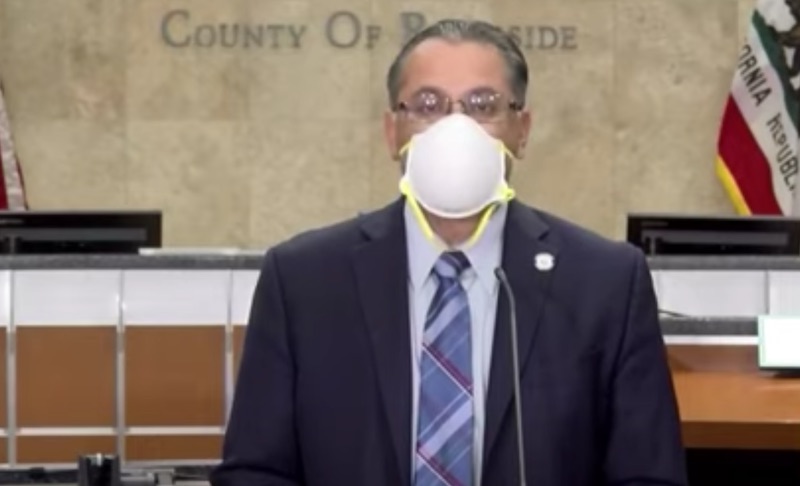 Riverside County received approval today to move further into Stage 2 of reopening, meaning the county can now reopen dine-in restaurants and shopping malls. This makes Riverside County one of three Southern California counties to move forward alongside San Diego and Ventura.
Riverside County Supervisor V. Manuel Perez made the announcement today during a briefing, thanking residents for following health orders. 
"Because of the precautions that we took early on, because our constituents stayed in place, they social distanced, had facial coverings, only went out when it was essential, that's the reason why we are here today," he said.
Counties are allowed to reopen faster if they can meet several requirements, including fewer than 25 cases of COVID-19 per 100,000 residents or a positivity rating of 8% or lower over the past seven days. Dr. Geoffrey Leung, M.D. of Riverside University Health System presented data today that indicates the county's positivity rating is currently below 4%. (You can see that data for yourself in Riverside County's self-attestation form here.) By comparison, Los Angeles County's positivity rating is currently at 9%. 
All reopenings come with guidelines that include continued physical distancing, sanitization protocols, and wearing facial coverings. If there's a surge in infections or hospitalizations, counties will have to reverse course. Perez warned residents not to "let [their] guards down" about preventing COVID-19, even as things reopen.
So far, over 40 counties have been approved to reopen faster than the state as a whole. You can see a complete list of those counties and their self-attestation forms here.