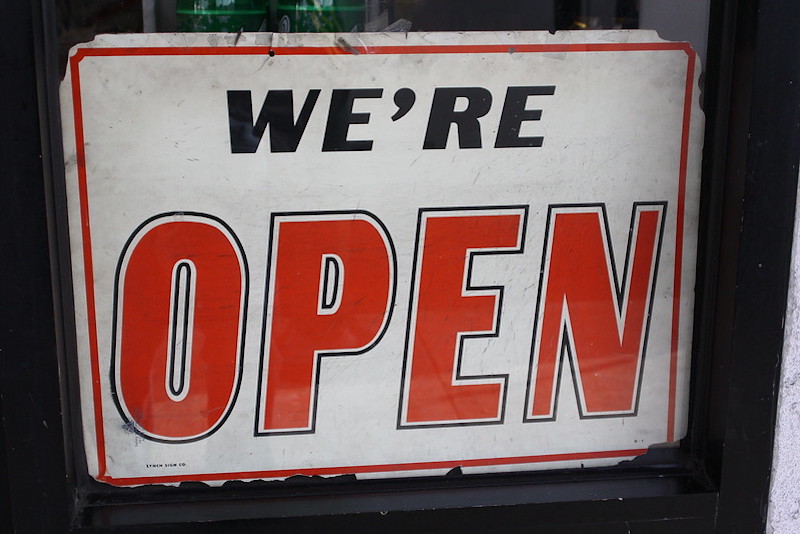 This week, we covered neighboring counties reopening, parenting challenges during COVID-19, and the latest serology survey from L.A. County Public Health. We also profiled a couple whose Santa Monica restaurant opening ran right into the start of the pandemic. Catch all that and more in the week that was, according to We Like L.A.
May 22: Riverside County received approval to move further into Stage 2 of reopening, meaning the county can now reopen dine-in restaurants and shopping malls. This makes Riverside County one of three Southern California counties to move forward alongside San Diego and Ventura.
May 22: What happens when your restaurant happening coincides with the pandemic? It happened to Angie and Daniel Kim, whose Santa Monica restaurant Interstellar ran into the buzzsaw of COVID-19. We share their story, and explain how they've adapted.
May 22: On Friday L.A. County Supervisor Kathryn Barger announced county guidance for car parades, which schools and residents can use to celebrate graduations and other momentous occasions. 
May 22: Gov. Gavin Newsom said the state will issue public guidelines for the reopening of churches and houses of worship by Monday. 
May 22: The Museum of Neon Art is inviting Angelenos to take a self-guided tour of Koreatown's many neon signs through a free, downloadable walking guide
May 22: When the immersive sci-fi/horror show Where the Others Are opened in March, it was met with rave reviews. Unfortunately, the piece closed only days after opening. No E3W Productions is offering Where the Others Are as a streaming video you can rent.
May 21: Ventura County becomes the first county in Southern California approved to move ahead more quickly through Stage 2 guidance. The loosening of restrictions includes opening shopping malls and restaurants for dine-in service, with health and safety modifications.
May 21: We Like L.A. contributor Jean Trinh paints a picture of what it's like to parent during the pandemic, which includes lots of big challenges, but a few small joys as well.
May 21: Los Angeles Mayor Eric Garcetti encouraged small business owners to apply for the city's microloans, saying the city has made the process easier and hired more employees to process applications faster. 
May 21: Councilmember Mike Bonin authored two new motions: one suggests that L.A. restaurants be allowed to use sidewalks and street space for al fresco dining, the other for fitness instructors to more easily teach in public parks.
May 20: Preliminary data from Los Angeles County Public Health's latest serology study suggests there was not much spread of COVID-19 in our community population since a prior study from April.
May 20: Los Angeles City Council unanimously adopted a motion to cap the delivery fees restaurants pay to third-party delivery apps at 15% of each sale and all non-delivery fees at 5%
May 19: All Los Angeles pet groomers and trainers—both retail and mobile—may reopen, effectively immediately, per an announcement from L.A. Mayor Eric Garcetti.
May 19: L.A. County Supervisor Kathryn Barger pegged July 4 as a target date for the county's "safe reopening." That date remains aspirational, and, as per usual, it'll be the data that determines if the county is ready to move forward and with what safety modifications.
May 19: Howlin' Ray's, the wildly popular hot chicken restaurant known for its ever-present lines, is now offering delivery on Postmates.
May 19: Metro is getting rid of its own app and partnering instead with Transit, an app designed to help riders connect to public transit services in their area. 
May 18: The National Arts Drive wants to connect the public and artists living in the same communities through a free, drive-by art experience.
May 18: Helder Guimarães's The Present is a magic show where the tricks occur both online and inside your house, sometimes in your own hands
May 18: Gov. Gavin Newsom provided an optimistic update for the state, saying we're just a few weeks from new reopening guidelines. Affected sectors include hair salons, in-person retail shopping, places of worship, and professional sports played without spectators.
May 18: Now two months into Safer at Home, we take a snapshot of L.A.'s COVID-19 crisis, by the numbers, with the most updated information available as of May 18, 2020.