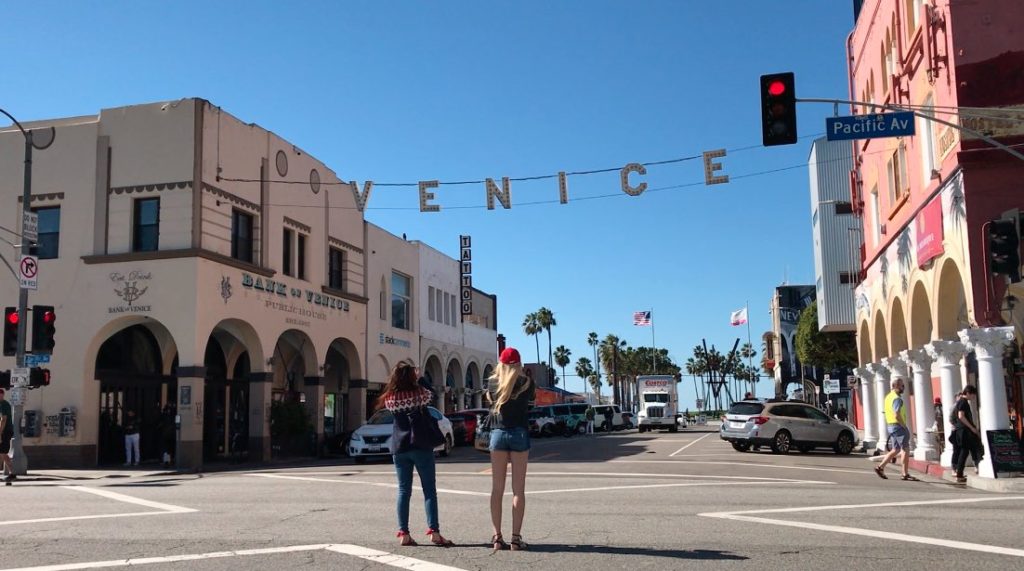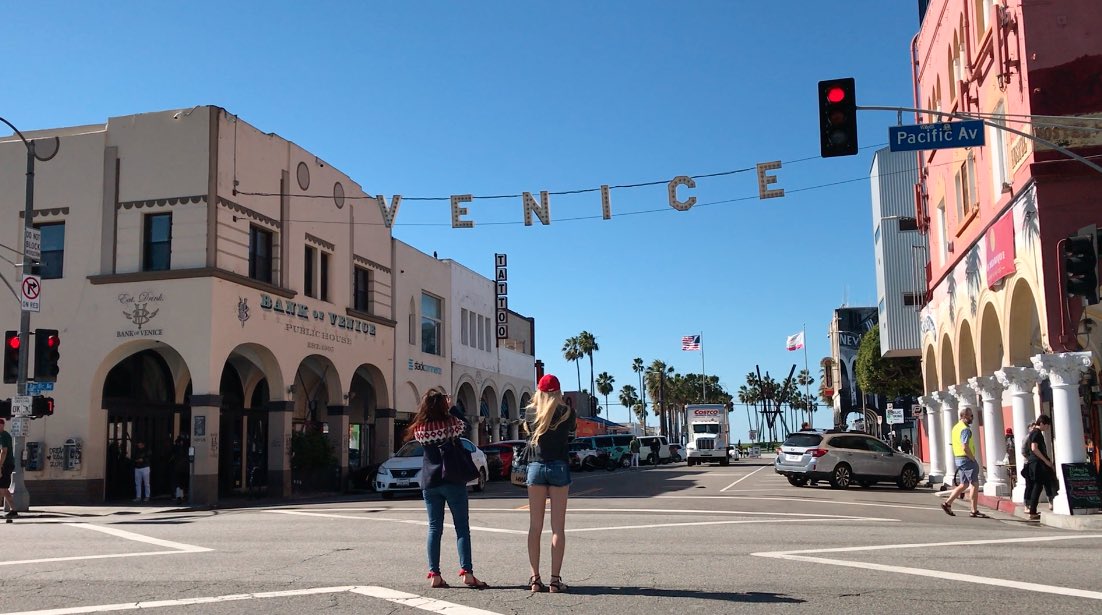 Los Angeles provides no limit of things to do, some awesome and some not so awesome. Since time is precious in this fast paced city we curate a list of things to do in Los Angeles for every weekend that'll help you decide how you want to spend your limited supply of attention (not to mention dollars!).
This weekend in L.A. from Friday, September 27 to Sunday, September 29 features the Van Nuys Arts Festival, Opera at the Beach, a Retrocade at Union Station, Dark Harbor at the Queen Mary, Watts Towers Day of the Drum Festival, Abbot Kinney Festival, and MUCH more.
Remember you can always go to our L.A. events calendar page to get an updated rundown of what's happening around the city.
Hope you find the rundown useful and, as always, enjoy your weekend!
---
Keep in mind that while we retain complete editorial control of our content, for some of the ticketing options provided we utilize affiliate links and receive a commission if you purchase through our links.
---
Friday September 27th, 2019
1. The Los Angeles Zoo's annual after-hours music series, Roaring Nights, is back for summer 2019. Come experience a party atmosphere featuring DJs, bands, a Silent Disco combined with animal talks and feedings plus a number of food trucks. Check for discounted tickets before making your purchase. DISCOUNTED (via Goldstar)
2. Artist Maximillian's popular horror-themed pop-up I Like Scary Movies returns for Halloween season September 20 through November 17. The detailed and beautiful series of installations is a love letter from the artist to iconic horror films like The Lost Boys, Beetlejuice, and The Shining. Runs Wednesday through Sundays. Check for discount tickets before making your purchase. DISCOUNTED (via Goldstar)
3. The third annual Van Nuys Arts Festival showcases the artistic talents and skills of local residents. This years theme is "The Glow Up" and the Van Nuys Civic Center will be transformed into an outdoor virtual forest with interactive art installations, live music, a 3-D maze and more. FREE
4. Night Dive at the Aquarium of the Pacific is an 18+ party inside the aquarium featuring DJs, food trucks, cocktails and art alongside sea life.
5. The Queen Mary's Dark Harbor returns with six terrifying mazes, including the brand new Rogue, in which the crew either is (or isn't?) working to save the capsized vessel you're trapped aboard. Nightly entertainment, rides, roaming monsters, and themed lounges round out Dark Harbor's offerings. Happening September 26 through November 2. Check for discount tickets before making your purchase. DISCOUNTED (via Goldstar)
6. It's Whiskey and Barrel Night at The Majestic Downtown where guests will indulge in over 200 whiskies plus select barrel-aged spirits, beers, cocktails, a whisky-infused dinner buffet, live music and much more. DISCOUNTED (via Goldstar)
7. Beyond Fest, Los Angeles' strangest, scariest, and largest genre film festival returns Sep. 25 to Oct. 8 with another year of bold programming.
8. Latigo x Outdoor Voices will host a Trail Run & Coffee Meet-Up at Will Rogers State Historic Park this Friday. Your morning starts at 6:30 a.m. with a 5-6 miles followed by some delicious Latigo Coffee. FREE
9. Don't Tell Comedy pops up in DTLA at a secret location with some of the biggest names in comedy. Performers are kept under wraps and the location will be emailed to all ticket holders. BYOB!
10. Immerse yourself in six days of French film, documentaries, and TV shows when the COLCOA French Film Festival takes over the Directors Guild of America (DGA) in Hollywood from September 23-28.
11. UNIDENTIFIED LANDED OBJECT ("ULO") opens at ROW DTLA for an otherworldly experience where an adaptation of the installation Light Leaks by technology artist Kyle McDonald and Jonas Jongejan, Creative Technologist at Google Creative Lab can be experienced. Visitors will be pulled into an optical illusion of millions of flickering reflections that dance off of mirror balls hitting every inch of the space. ULO will run Tuesdays through Sunday until September 28.
12. 260LA is hosting a Vivienne Westwood sample sale September 24-29. Score deals on the iconic labels mens and women's ready-to-wear and accessories .
13. On the last Friday of each month the California Market Center hosts a public sample sale with hundreds of showrooms offering men, women and children fashion as well as gift and home items at below-retail prices.
14. The Greens at the Rose Bowl (the grounds surrounding the stadium) hosts Final Fridays a family friendly event happening on the last Friday (4-8 p.m.) of every month where food trucks, life-size games, stadium tours and so more are offered.
15. The nineteenth annual Shriekfest Horror Film Festival returns September 26-29 for four days of terror on the big the screen.
16. Knott's Scary Farm is back with their signature haunted attractions, mazes and thousands of monsters ready to scare the living day light out of you and your crew.
17. L.A. Dance Project presents L.A. Dances a festival celebrating the future of dance in Los Angeles through premieres and collaborations with local visual artists, site-specific performances, and new productions. Happening September 26 through October 25.
18. Cooper Design Space hosts Last Friday Sales a rare opportunity where showrooms open their doors to the public offering discounts on past seasons, samples and overstock. Keep in-mind showrooms are usually cash only.
Saturday September 28th, 2019
19. Enjoy free play of over 50 classic arcade games from the 70's-90's during Union Station's Retrocade Experience happening September 28-29. Guests will also get to enjoy classic arcade food, 80s soft drinks, a Pac Man competition, along with beer, wine and specialty-themed cocktails. Admission is $5 to the experience.
20. The annual Watts Towers Day of the Drum will unite all cultures through music, dance and drum circles. There will also be free guided tours at the historical Watts Towers Arts Center, gallery tours and vendors selling food and arts and crafts. Open to all ages! FREE
21. Los Angeles Haunted Hayride will unify under one theme this year Midnight Falls a fictional town in 1985 filled with macabre characters. Check out the Roadkill Ranch on the outskirts of town; Trick or Treat in a ghoulish neighborhood; drop by the local mortuary, or engage in mini-escape games. Of course, the centerpiece remains the hayride, which will take guests straight to the hellish portal from which the town's nightmares escape.
22. Opera at the Beach presents Giacomo Puccini's La Bohème at the Santa Monica Pier. Grab your chairs and blankets to enjoy a picnic while a live broadcast of the opera happening at the Dorothy Chandler Pavilion gets screened on the pier. FREE
23. Relive the 1940's aboard the historic Battleship USS IOWA when 40's On The Fantail Wine, Beer & Food Festival takes over the ship for a day of live music, swing dancing, food and drinks all to raise funds for Mission 22, a non-profit working to combat veteran suicide. Check for discount tickets before making your purchase. DISCOUNTED (via Goldstar)
24. Pinot Palooza comes to the United States for the first time in the midst of a six country tour showcasing some of the finest pinots from Australia, New Zealand, the USA, and beyond. The US debut takes place at City Market Social House in DTLA with over 100 wines from different regions; over 40 wineries represented and a large food lineup.
25. Skyspace Nights featuring FLACO Band is a full on party. The first 40 guests can join in on a salsa lesson at 9 p.m. and then the band gets the party going at 10 p.m. Your first drink is free with admission!
26. Reign of Terror is one of the largest haunted houses you can attend, and it grows bigger every year. This year promises 115 rooms, encompassing nine different themes, each one connected to the last. Themes include Infected, Asylum, Miner's Revenge, Fun House, the all-new Containment and more. There's also a new experience called the Widow's Den where one should "avoid being wrapped up." We can only assume that means spiders. Special events include a Lights-On tour ($5), for those who would prefer to see the sets without all the scares, and a Lights-Out, for those who'd prefer to navigate the maze with a single glow stick per group.
27. LA Beer Fest returns for a festival featuring dozens of domestic and international beer, food trucks, live music, Power 106 DJ, a dueling piano bar, and much more. It takes place September 28 from 2 p.m. to 6 p.m. at LA Center Studios. 
28. Huntington Beach's annual Surf City Surf Dog event cruises into Saturday with the cutest beach competition ever. It's free to watch and the whole family, including your dog are all welcomed. There will be an expo to explore as well.
29. Celebrate over 100 years of wine-making in Los Angeles at the San Antonio Winery Harvest Festival, with wine and beer samplings, food, live music and more.
30. Gelato Festival America is an all-you-can-eat gelato festival happening at West Hollywood's Pacific Design Center September 28-29. Each ticket holder gets to vote for their favorite gelato and participate in activities like gelato making, chef demos, eating contests, scoop stacking contests and much more.
31. Oktoberfest returns to Santa Anita Park for a day of Bavarian beer tastings, steins, live music, dancing, and all that comes with this German themed celebration. Check for discount tickets before making your purchase. DISCOUNTED (via Goldstar)
32. Head to Two Bit Circus for Whispers In The Dark an interactive mystery using magic, mentalism, and immersive theater. You'll sit in on an intimate séance to communicate with ghosts to unlock secrets and solve the crime of a centuries-old unsolved murder.
33. Hollywood & Highland presents Taste of Hollywood, a free culinary event in the center court where the public can sample bites from 14 Hollywood based eateries such as The Hollywood Roosevelt's 25 Degrees, Wolfgang Puck, Yamashiro Hollywood and more. Each restaurant will also offer full-sized dishes for purchase if you find yourself still hungry. FREE
34. Street Food Cinema returns this weekend with two screening events. UP and Adams Family will both play at different popular Los Angeles locations. DISCOUNTED (via Goldstar)
35. The Atlas Obscura Society Los Angeles will host a variety of odd and unusual workshops this Saturday and Sunday including octopus taxidermy, wax moths, chipmunk nun taxidermy, cat skeleton articulation and more.
36. Hello Kitty Friends Around the World Tour celebrates Hello Kitty's 45-year anniversary with a multi-room, sensory-rich, brilliant walk-through adventure from September 20 through October 20. The 10,000-square-foot pop-up takes you aboard 'Hello Kitty Air' to virtually visit London, Paris, New York, Honolulu, and Tokyo.
37. Want to celebrate Halloween early? Universal Studios Halloween Horror Nights has been spooking crowds for over 25 years, the park employs the industry's best special effects to bring pop cultures most famous movies and shows to life. Mazes include Stranger Things, Walking Dead and the new Ghostbusters experience.
38. Descanso Gardens new concert series SILENCE presents experimental popular and classical new musical performances at specific sites within Descanso's collection of horticulture.
39. Creep L.A. presents the fifth installment of HAUS OF CREEP an immersive 75-minute experience that takes guests in a bizarre world where reality and performance art blur in a very dark way. HAUS OF CREEP will run from September 13 through November 3 on all weekends with some weeknights available.
40. Join ukulele players, fanatics, vendors, and more at the 2019 Los Angeles International Ukulele Festival. Featuring an array of live performances, free workshops, strum-alongs, and giveaways, the day-long celebration is truly jam-packed with fun for players and admirers of the beloved Hawaiian instrument.
41. Head to the Getty Villa for an outdoor performance of The Heal in the Barbara and Lawrence Fleischman Theater. Sit in the stunning venue modeled after ancient Greek and Roman theaters and enjoy a new version of Sophocles' timeless tale. The show runs every Thursday through Saturday from September 6-28. Check for discount tickets before making your purchase. DISCOUNTED (via Goldstar)
Sunday September 29th, 2019
42. Mexico in a Bottle: South to North is a special tasting event that explores Mexico's regional spirits and flavors through craft spirits, art, food, and music. Over 100 expressions of spirits will be offered plus bites from several restaurants including Guelaguetza and Madre.
43. The Abbot Kinney Festival in Venice has been dubbed the coolest block in America by GQ Magazine. Enjoy over 350 vendors, eclectic boutiques, artisan eateries, food trucks and booths, kids' rides and games, four music stages, three beer gardens, and more along the mile-long street. FREE
44. Come celebrate culture, jazz and community during the annual Simon Rodia Watts Towers Jazz Festival. The event will feature jazz performances, a Yoruba ground blessing, tours of the famed Watts Towers,  art gallery tours, and more. FREE
45. The Los Angeles Chocolate Salon returns for its 13th anniversary with a presentation of world-premium artisan chocolate and confections. Chocolate aficionados can taste and experience gourmet chocolate while watching demonstrations, chef and author talks, and ongoing interviews by TasteTV's Chocolate Television program. Check for discounted tickets before making your purchase. DISCOUNTED (via Goldstar)
46. Hollywood Bowl welcomes Gary Clark Jr. and Michael Kiwanuka to the iconic outdoor concert venue for an evening of spectacular live music.
47. AbilityFirst's 45th Annual Festival of Fall highlighting Pasadena's outdoor gourmet food and drink scene takes place at the gorgeous gardens of the Historic Laurabelle A. Robinson House in Pasadena this Sunday.
48. Photo production company for the stars The Scenario Studio brings their mind-blowing professional sets to Grand Central Market for the public to experience from September 7 through November 4. Check for discount tickets before making your purchase. DISCOUNTED (via Goldstar)
Food Pick for the Week
This week's pick by Christina Champlin, Co-Founder of We Like L.A.
International Coffee Day is Sunday, September 29 and for those who take their beans very seriously, consider tasting one of the world's rarest beans: Tahe Panama Gesha. The exclusive release will be available at Caffe Luxxe for sale and to experience through an intimate 30 minute tasting with a master barista by appointment only (starting Saturday, September 28.) $100 gets you a tasting, an informational brewing demo that shares the story behind the coffee, as well as a full retail canister of whole bean coffee to take home. Panama Gesha beans are often described as having a wide range of notes all in one cup. Caffee Luxxe will carry the beans for only a limited time.
Caffe Luxxe is located at 11640 San Vicente Boulevard #101 Los Angeles, 90049
---
Want to get our to-do lists straight to your inbox every week? Sign up for our email program. Have an upcoming event you'd like suggest for listing? Drop us a line at [email protected]