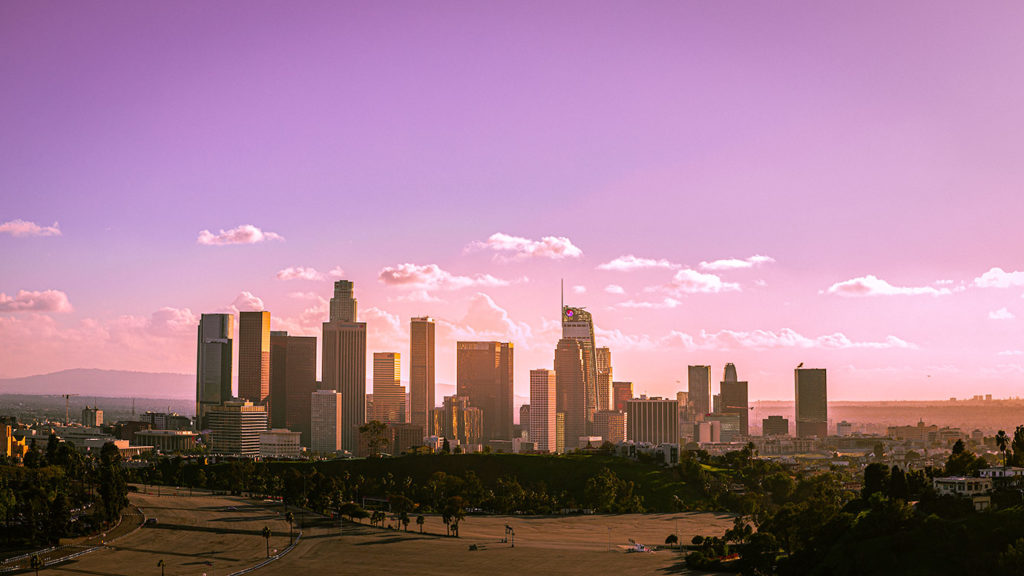 Need stuff to do this month in Los Angeles? We looked ahead on our calendar to focus in on some of the best November events to have on your radar. After all, better to get your tickets now than wait until the last minute and find out your favorite event is sold out.
November 2020 event highlights include virtual Día de los Muertos events, a Pacific Opera drive-in, The Great Los Angeles Walk, Elf on the Shelf at Fairlpex, GLOW at South Coast Botanic Garden, and LOTS more.
And remember, if you want to stay up-to-date on all the events in Los Angeles, sign up for our email newsletter. Enjoy!
SOUND/STAGE (Sep. 25 – Nov. 20)
SOUND/STAGE, a new video series from the LA Phil, features musical performances filmed at The Hollywood Bowl paired with films, interviews, essays, and artwork. Performers include Kamasi Washington, Chicano Batman, and orchestral concerts conducted by Gustavo Dudamel. The program streams weekly through November 20. Free (donations encouraged). –> More information
Día de los Muertos in Los Angeles (Nov. 1-4)
While most in-person Day of the Dead events have been canceled this year, there are several virtual programs to stream and outdoor altars you can visit. This year's options include educational content and meditations from the Museum of Latin American Art, La Catrina sculptures in Santa Monica, and a livestream from Forest Lawn in Glendale. –> More information
Street Food Cinema Drive-in (Nov. 1)
Street Food Cinema pivots to a drive-in format with a screening of Coco on Nov. 1 at Santa Anita Park. The park's Gourmet Classic Menu will be available for pre-order and mobile orders on-site. –> More information
Drive-In Cinema at Hollywood Legion Theater at Post 43 (Nov. 1 – 7)
Hollywood Legion Theater at Post 43 opened a drive-in cinema. Operating daily, capacity is set at 30 vehicles per screening and reservations include buttery popcorn, soda, and candy for each guest. –>More information
Election Day Freebies (Nov. 3)
Don't forget to vote! Check out our guide to voter freebies and deals to reward yourself for performing your civic duty.
Taqueando Takeover (Nov. 5-21)
With large gatherings on hold due to the pandemic, Bill Esparza's epic taco festival Taqueando is pivoting to a five-week pop-up called Taqueando Takeover in DTLA. The outdoor dining series features SoCal's most talented taco purveyors, including Chef Ray Garcia, Tuetano Taqueria, and Chef Eduardo Ruiz. Takeout is also available. –> More information
RISK! Scary Stories 12 (Nov. 6)
RISK!'s annual scary stories episode is full of freaky true stories, kooky spooky songs, and other frightful surprises. Held on Zoom this year, stories of poltergeists, madmen, and eerie incidents are paired with sound collages and songs all designed to make you afraid to sleep for the rest of the evening. –> More information
Dinner & a Movie Poolside at JW Marriot at L.A. Live (Nov. 6-12)
Enjoy dinner and a movie poolside at JW Marriott Los Angeles L.A. LIVE every Friday and Saturday through Nov. 14. Tickets are $45 per person and include a two-course meal. –> More information
The Elf on the Shelf Magical Holiday Journey (Nov. 12 – Jan. 3)
Santa Claus's sleigh has broken down! Now, guests must travel by car through several beautiful dreamworlds to help him recover the magic he needs to fix it. The multi-sensory experience takes place at the Pomona Fairplex this winter. –>More information.
Adult Swim Festival (Nov. 13-14)
Adult Swim Festival takes its annual show to YouTube this year with a line-up of never before seen musical performances, exclusive live streams, comedy, and more. –> More information
The Groundlings Diversity Festival (Nov. 13-15)
The Groundlings annual Diversity Festival will be virtual this year with improv courses and workshops. $10 per class. –> More information
Designer Con (Nov. 13-15)
DesignerCon heads online this year with live streams, vendor products, and a virtual exhibition of fan art celebrating the 35th anniversary of Back to the Future. –> More information
Cinemauto (Nov. 13-14)
Cinemauto's Nov. 13 installment features Anna Biller's The Love Witch. The drive-in event also includes a curated short film program and digital exhibitions. Nov. 14 will screen Harmony Korine's Beach Bum. Tickets come in pairs and include two takeout meal boxes from restaurant partner Katsu Sando and sparkling water. –> More information
Pacific Opera Project Live Drive-in (Nov. 14 – Dec. 14)
The Pacific Opera Project, known for its pop-culture takes on classic works, is launching a drive-in season this fall featuring three live shows at Camarillo Methodist Church in Ventura County. Guests will remain in their cars throughout each two-hour performance. Live video with supertitles will be projected above, while sound will come through FM radio. Each performance accommodates about 90 vehicles. –> More information
Kimjang Kimchi, a Korean Tradition (Nov. 14)
Culinary Historians of Southern California present a free Zoom class on the history and culture of kimchi with master food preserver Hae Jung Cho, who will discuss and demonstrate how to make kimchi, the national food of Korea. –> More information
Lexus Culinary Cinema (Nov. 15)
The Lexus Culinary Cinema drive-in movie experience screens Little Miss Sunshine on L.A. Live's Event Deck in DTLA. Tickets come with gourmet meals from Lexus Culinary Master Carlo Mirarchi. Tickets are selling fast for this event. –> More information
South Coast Botanic Garden's GLOW (Nov. 21 – Jan. 10)
South Coast Botanic Garden's illuminated, after-hours installation GLOW will light up the garden grounds with thousands of colorful twinkling lights set to lively music. Tickets go on sale Nov. 6. –> More information
The 15th Annual Great Los Angeles Walk (Nov. 21)
A longstanding bi-pedal tradition returns with a socially distanced journey from downtown L.A. to the ocean. This year, the walk weaves through Koreatown, Miracle Mile, Beverly Hills, and Westwood before hitting Santa Monica. There is no set time or meet up to join the walk. Simply start on your own accord.–> More information
Jackalope Virtual Holiday Market (Nov. 28-Dec.13)
Explore handmade products including home décor, food, houseware, fashion accessories, and body products during the Jackalope Virtual Holiday Market. –> More information
Made in L.A. 2020 (TBD)
The acclaimed biennial art celebration Made in L.A. returns this year with complementary presentations at the Hammer and The Huntington. The show highlights 30 artists in a variety of mediums working throughout greater Los Angeles with many of the works commissioned specifically for Made in L.A. During the run, visitors to the Hammer will receive passes granting free admission to The Huntington to view Made in L.A. 2020 in full. Exhibition dates are still TBD, dependent on L.A. County guidelines for museums to reopen.–> More information