This week's highlights include the escape and capture of an albino cobra in Thousand Oaks, the eruption of a 100 ft. geyser directly off the 405 freeway, and 21 memes that every person who ever lived in L.A. will know to be true.
Also, if you enjoy catching up on everything you missed this week and want to make it a part of your routine, be sure to add your email to our list below. We'll send you this updated rundown every Friday, so you won't even have to think about it. 🙂
Stories starts after the jump!
Lastly, our photo of the week is actually a screenshot from video of the 405 geyser captured by a motorist who was passing by.
What a sight that must have been as you were driving down the freeway…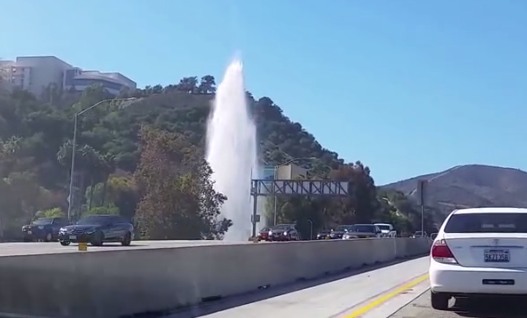 If you want to put your photo out there for us to feature, just make sure to use hashtag #WeLikeLA on Instagram or twitter, or simply send it our way via message on Facebook or by posting it to our page.
Thanks, and we'll see you next week!