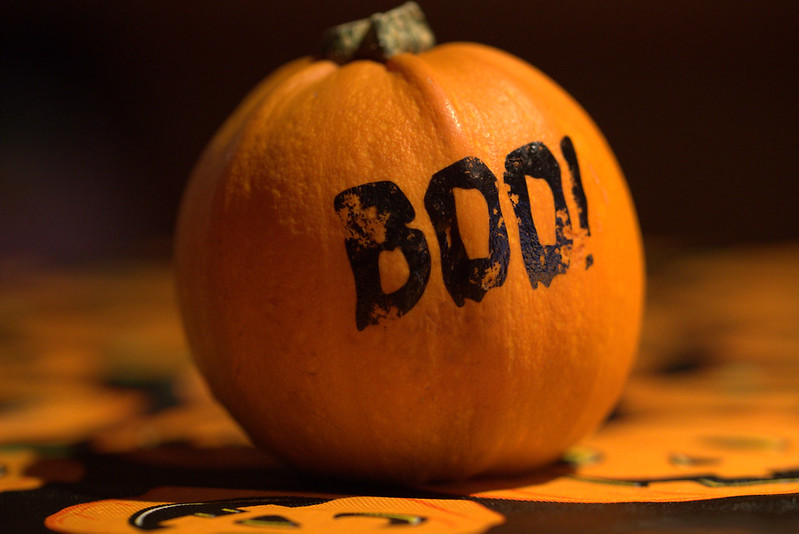 News that L.A. County had classified trick-or-treating as "not permitted" was met with a variety of responses this morning ranging from mildly disappointed to fully incensed. This afternoon, Public Health Director Dr. Barbara Ferrer said the County has updated its Halloween guidelines, classifying some activities as not permitted by the Health Officer Order and others as "not recommended."
Not permitted includes events, gatherings, and parties, which aren't allowed during an ongoing pandemic for any occasion, spooky or otherwise. Likewise, carnivals, festivals, and haunted houses are also not permitted. Most major SoCal attractions, including Universal Studios Hollywood's Halloween Horror Nights, the Queen Mary's Dark Harbor, Knott's Scary Farm, and West Hollywood's annual Carnavale had already canceled prior to this guidance.
Trick-or-treating is now 'not recommended.' Public Health does not think it's an "appropriate activity during a pandemic."
"There's no guarantee when you go trick-or-treating that your child goes up to a house where the person who opens the door is wearing a face covering," she said.
She added that you also don't know if they're sick or that if the candy they've touched and handed to your child is something you really want your child to have.
"These are sensible steps we're asking people to take," she said.
Also not recommended is "trunk-or-treating" which is when children go from car to car versus door to door to gather candy. But as it stands, the choice to hand out free candy or send your children to gather it seems to ultimately be up to you.
The County does have a few ideas that it suggests for those wanting to celebrate Halloween as safely as possible. They include:
Online parties or costume contests. (We'd also suggest a horror-themed virtual escape room.)
Drive-by or drive-through events where guests remain in their cars as they enjoy Halloween displays. An example of this would be Freeform's upcoming free drive-through attraction, Halloween Road.
Drive-in events where guests get a wrapped, commercially packaged treat bag while they stay in their car. An example of this would be Haunt'OWeen in Woodland Hills.
Halloween or horror movie nights at drive-in theaters.
Themed meals at outdoor restaurants.
Themed exhibits at outdoor museums. An example of this would be Halloween at Descanso, a pumpkin-filled, outdoor exhibit at Descanso Gardens.
Halloween yard displays.
We'll also be sure to tell you about other County-permitted attractions as we get closer to October.