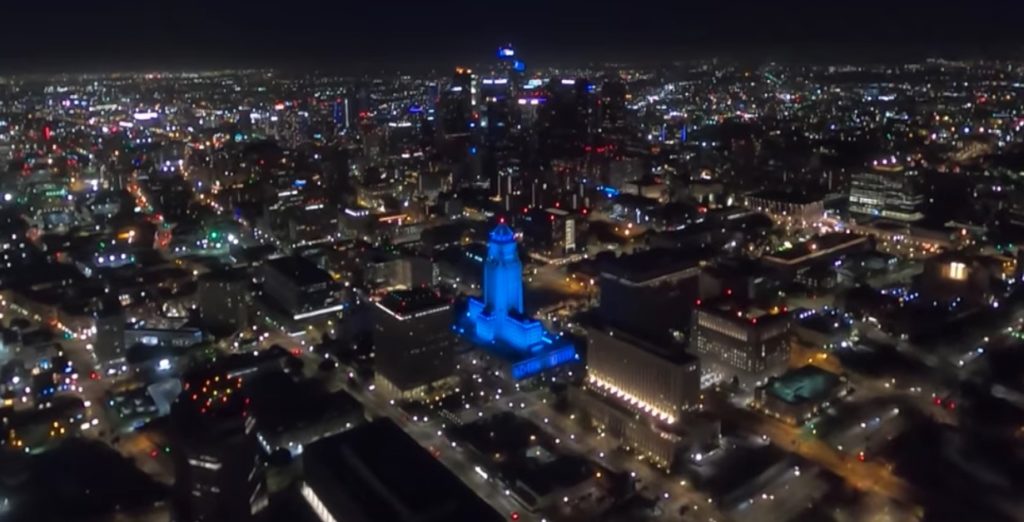 Micah Muzio's videos depicting an aerial view of an empty Los Angeles have grown in popularity since he began uploading them to his YouTube channel in March. He's been taking requests and answering questions from viewers, including most recently, if he could fly at night. 
The answer to both the question and the request is yes. Muzio says the air is smooth and there's very little air traffic, so it's actually a great time to fly. The footage in his latest video is from Saturday, May 2.
There are a few key differences from his previous videos. For one, L.A. under Stay at Home orders looks a lot less eerie after dark than it does in Muzio's earlier videos, which show stretches of sparse freeways during Friday afternoon rush hour or vacant amusement parks like Disneyland and Universal Studios Hollywood. And disappointingly, while Muzio could see the bioluminescent waves along the coast, they did not show up on video. 
But you can still see a lot of great stuff. The video begins in Long Beach where you can see the Queen Mary followed by the USNS Mercy, the ship sent here from San Diego to handle patient overflow. Muzio then flies up to downtown L.A., where many of the skyscrapers, including City Hall, are lit up in blue as a thanks to medical workers.
Muzio said he's been flying over L.A. since 2008 and owns an Enstrom 280C helicopter. Muzio told We Like L.A. earlier that he recognizes the privilege he has to see Los Angeles from such a unique vantage point during an unprecedented time, and decided to record and share his journeys with others on YouTube. (And yes, he does practice social distancing and it's fine with local air traffic controllers.)
Another recent video showed Southern California's coastline, though Muzio clarifies that he shot this one before Gov. Gavin Newsom closed Orange County's beaches last week.