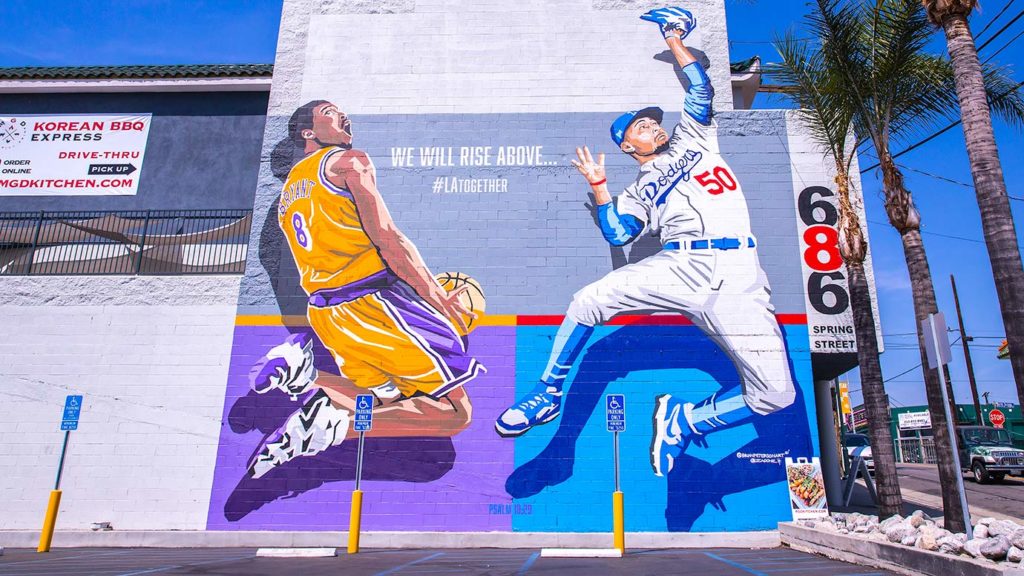 We used to tell you about all the things you could go out and do in Los Angeles on a daily, weekly, and monthly basis. Then, COVID-19 changed life for all of us, in a thousand small and massive ways. Until the pandemic is behind us, we'll post events that adhere to Public Health's current protocols—including plenty of at-home and online events—every Monday and Thursday.
This week, we've got billboard art, more museum reopenings, Oscar Q&As, a virtual Thai New Year celebration, panels on everything from art to the Apocalypse, and food specials including a Hawaiian reuben, a Persian Umami burger, and a Dodgers-themed latte. Have something you want to submit for next week? Hit us up: [email protected].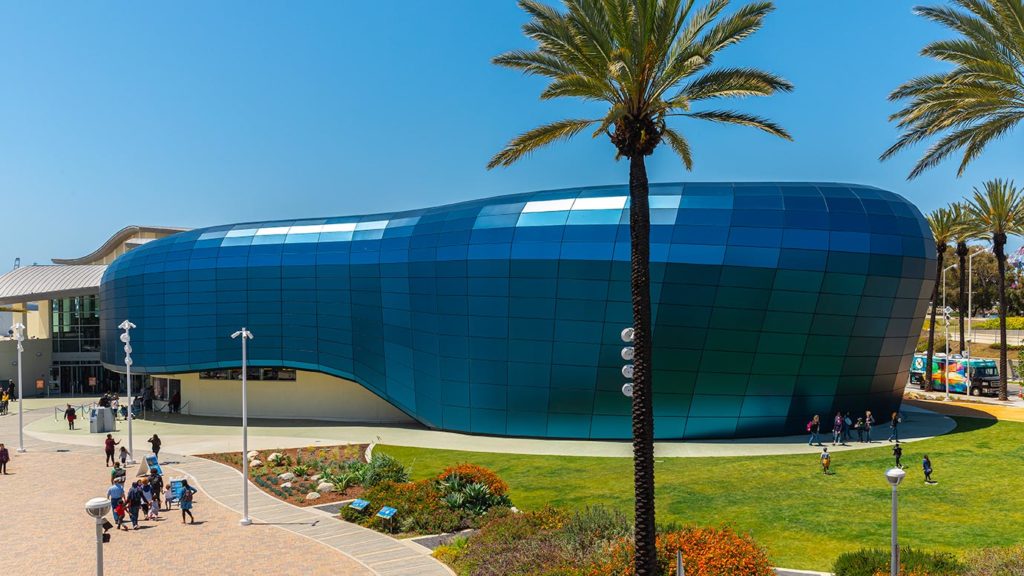 In-Person Events
The Billboard Creative's L.A. Billboard Project returns with 30 billboards transformed into large-format art by emerging and established artists, including Ramiro Gomez, Phung Huynh, Narsiso Martinez, and Calida Rawles. The art will be on view through April 30, and you can find it with this interactive map.
JAPAN HOUSE reopens its Level 2 Gallery to the public on Monday, April 5. Visitors can experience the NATURE/SUPERNATURE exhibition in person using a complimentary timed ticket entry system. Walk-ins are also accepted, but priority will be given to guests who have booked their visit ahead of time.
The San Gabriel River is home to Pacific green sea turtles that thrive in our urban environment. On April 7, The Aquarium of the Pacific will host a free in-person and online lecture about these turtles, touching on what we know so far and how we can protect them. The aquarium is also fully open to the public.
Musician Trent Park is hosting an outdoor music video screening on April 7 at 6:30 p.m. or 8 p.m. Each screening lasts about 1.5 hours and includes the screening of his video "Someday," a short Q&A moderated by MTV/Ultra Music Festival host Dylan Landon, and a happy hour featuring an acoustic performance from David Hernandez. General admission is $10 online or $12 at the door, or $35 if you want access to an open bar.
Cinespia is going the drive-in route this season with weekend movie screenings at the Greek Theatre. Alice in Wonderland screens this Friday.
Baltaire will bring back its weekday lunch menu starting April 5. It includes the steakhouse signature Butchered Burger, a Chinese steak salad, roasted Mahi Mahi, and much more. Available Monday-Friday, 11:30 am to 2:30 pm. Guests can enjoy reduced capacity indoor seating or dine al fresco style in Baltaire's large courtyard.
South Coast Botanic Garden's butterfly experience SOAR is now open to the public featuring a new pavilion with live tropical butterflies. Advance reservations are required and can be made online now.
JW Marriott Los Angeles Live's poolside dinner & a movie is $45 per guest and includes one appetizer, one entree, unlimited popcorn, and the screening. This Friday, catch Thor Ragnarok. Other snacks, beer, wine, and cocktails are also available for purchase. Tickets and more info are here.
The award-winning Baldwin Hills restaurant Post & Beam has reopened for dine-in service with new Chef de Cuisine Martin Draluck, formerly of Hatchet Hall. Diners will see the return of favorite dishes such as vegan crab cakes, shrimp grits, jerk catfish, and beef short ribs, alongside new additions including an oyster menu.
On April 1, LACMA reopened its indoor galleries, including six brand new exhibits, for public viewing in accordance with Public Health guidelines. For now, there will be no in-person screenings or events, but the LACMA Store and the LACMA Café airstream will be open. Ray's & Stark Bar and Coffee + Milk will also reopen on April 7. Advance reservations are required and can be made online now.
There's a new weekday happy hour happening at Greek restaurant Theía from 5-7 p.m., Monday through Friday. The menu offers small mezze plates such as spanikopita, hummus, and htipiti alongside cocktails, all at approachable price points.
The Natural History Museum of Los Angeles County has reopened with two new exhibitions Rise Up L.A.: A Century of Votes for Women and Spiky, Hairy, Shiny: Insects of L.A. In addition, sister museum,The La Brea Tar Pits and Museum will reopen on April 8. Advance reservations are required for both museums and can be made online now.
Hollywood Roosevelt's Tropicana Movie Nights welcomes guests to a unique movie screening experience on April 6 in and around the iconic David Hockney-painted pool. A ticket comes with complimentary popcorn and if you dress up to the theme of the movie, you'll also receive a free cocktail or candy bar. This week, they'll screen The Fifth Element.
Through April 7, Umami Burger will feature a limited edition burger inspired by the upcoming TBS comedy Chad, which stars Nasim Pedrad as a young Persian boy trying to become popular at his high school. The burger features "a Kofta patty made with onions, garlic and various herbs and spices, topped with lettuce, tomato, mint cucumber yogurt, parsley, and Kewpie mayo." On April 6 at Umami locations in The Grove, DTLA, and Santa Monica, guests can get a free Chad burger from 11 a.m. to 10 p.m. Valid for in-person dining, one per person, while supplies last.
Wallis Annenberg PetSpace is reopening with free reservations for small, socially-distanced groups starting March 31. Guests are welcomed back to enjoy an hour-long PetSpace Experience that includes a behind-the-scenes presentation of the workings of Annenberg PetSpace, activities for kids, a visit to the all-new Critter Corner, and a live Pet Encounter! Bookings are available now.
Madre West Hollywood has a multi-course seasonal tasting menu. Priced at $65 per person, the menu includes a four-course meal and mezcal flight highlighting rare woman-made mezcals. The tasting menu will change on a monthly basis. The first iteration will include Rajas con Queso with black truffles, Barbacoa de Borrego from Central Valles, Frijoles de la Olla with pork, and Chiles de Agua. The menu is available for limited reservations each night from Thursday through Sunday, 6-10 p.m.
The Autry has reopened with a handful of new exhibits, including the museum-favorite Masters of the American West. Members of the museum can visit starting March 30 and the general public will gain access on April 6. Advance reservations are required and can be made online now.
Dugan's Backyard Playhouse in Woodland Hills offers an outdoor performance of the play The Ghosts of Mary Lincoln. Show dates are Fridays and Saturdays at 8 p.m. from April 2 through May 1. The suggested donation is $20. Reserve tickets by emailing [email protected].
Bill Esparza's taco festival Taqueando pivoted last year to a multi-week pop-up in DTLA featuring rotating guest chefs and their most popular tacos. For 2021, Taqueando continues with a four-week pop-up (March 10 – April 25) by Chef Priscilla Curiel of San Diego's famed Tuétano Taquería, Ricky Piña of Ricky's Fish Tacos, and tamales (to-go) from Tamales Elena y Antojitos. Wine, beer, and cocktails will also be on the menu. The Taqueando pop-up is open Wednesday through Sunday from 5-10 p.m. for takeout, delivery, and outdoor dining on the restaurant's patio (first-come, first-served basis). Note that Ricky's Fish Tacos will only be serving Thursday through Saturday.
ROW DTLA is giving back to frontline workers with a "Buy A Meal, Give A Meal" campaign from March 20-April 16. For every meal purchased on-site at one of ROW DTLA's culinary concepts, one meal will be donated to essential workers at Keck Hospital of USC. Participating restaurants include Hayato, Rappahannock Oyster Bar, Go Get 'Em Tiger, Pikunico and Café Dulce with meals donated from a different restaurant each week.
Desert X's biannual public art show continues through May 16. Artists have been commissioned to use the desert landscape as their canvas with breathtaking results. You'll find the works spread throughout the Coachella Valley in various outdoor locations.
Employees Only turned its parking lot into Summer Social Club last year featuring a roster of weekly culinary pop-ups paired with refreshing cocktails. Every Monday through Sunday, find a different pop-up, such as hand-made pasta from Orso Pasta, Mediterranean rice dishes and dips from Golden Rice Company, and wok-fried Asian street food by Pigeon.
Knott's Taste of Boysenberry Festival features over 80 boysenberry-inspired savory and sweet bites and themed beverages. The festival takes place at the theme park on select dates through May 2. Tickets are $45.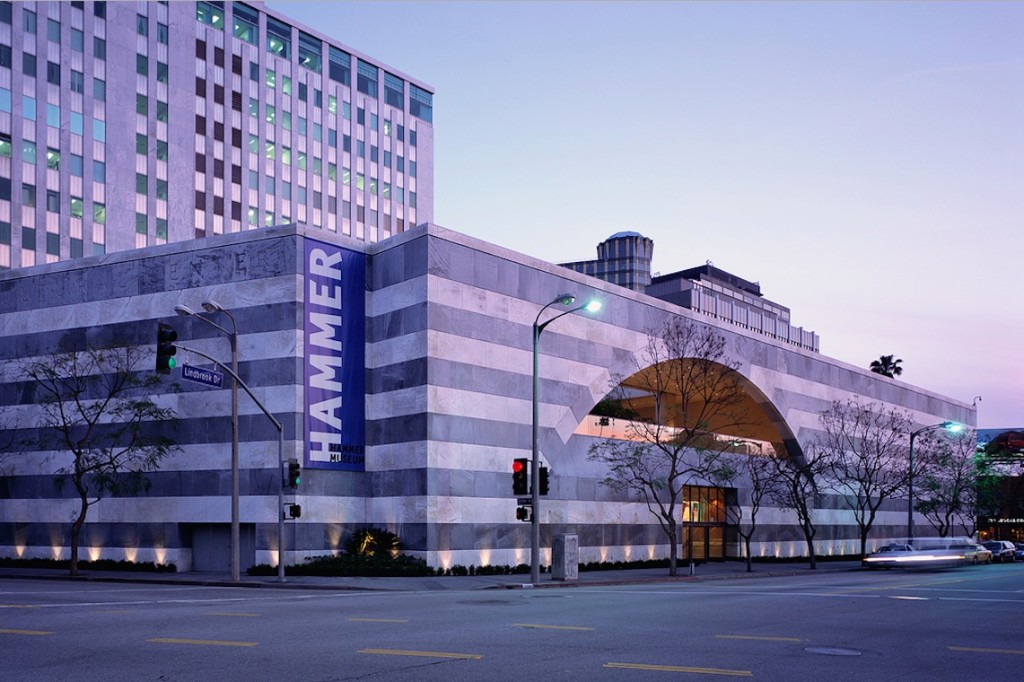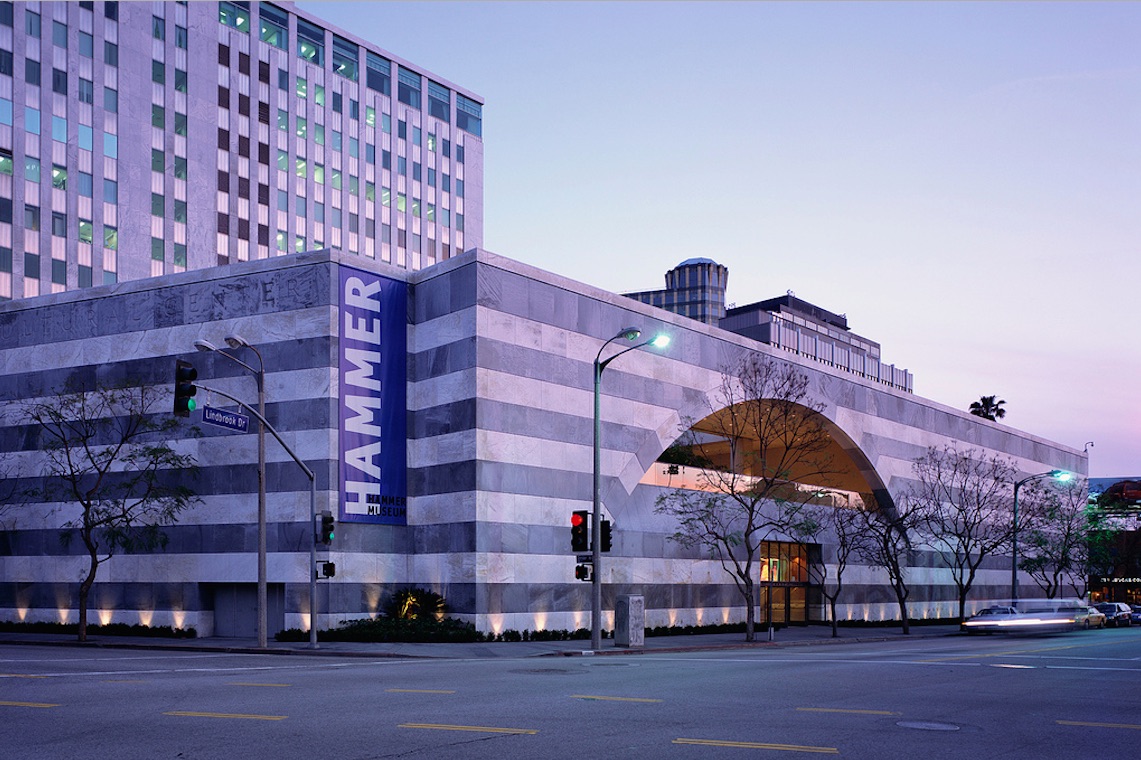 At-Home & Online Events
The Skirball presents a virtual screening and talk about the documentary They Ain't Ready for Me. The film follows the story of Manasseh, a Black rabbinical student fighting against senseless violence on the South Side of Chicago and advocating for a safer neighborhood. Tickets are $10 and include access to the film from April 2-5. The Q& A with Tamar Manasseh and director Brad Rothschild will be held on April 6.
Join the Huntington for "Capturing Bestiarium: The Art and Science of Digitization" on April 7 at 10 a.m. The virtual program provides an overview of how documents are digitized so that researchers at the Huntington Library may access them. It includes a demo of the digitization of Dialogus Creaturarum, an illustrated 15th-century bestiary ascribed to Nicolaus Pergamenus and the Milanese doctor Mayno de Mayneriis. Free with reservation.
The Fowler presents "Reframing the Past with Meghann O'Brien and Elena Phipps" on April 8 at 11 a.m. O'Brien is a Haida and Kwakwaka'wakw artist whose Chilkat textiles are based on the knowledge and artistic practices of her ancestors, while Phipps is a textile scholar. The pair will discuss "new ways of looking at Indigenous knowledge and creative practice in the realm of textile making." RSVP here.
The Tourism Authority of Thailand hosts a virtual Thai New Year event called "Spring into Songkran Splendors" on April 8 at 8 p.m. The celebration is streamed live from Chiang Mai and includes a Songkran Water Blessing Ceremony and a cooking class with Food Network star Chef Arnold Myint, who will teach guests how to make Som Tum Thai. Guests can register online here.
Take a virtual tour of everything Friends with On Location Tours. Host Roseanne Almanzar leads a 40-minute tour of 18 locations from the series. A ticket includes access to On Location Tours' monthly Friends trivia night, and you can also add on a Friends box that includes a Central Perk mug and other keepsakes. Tickets for the tour and trivia are $29. Tickets that include the gift box are $68.
The virtual panel Hungry Ears will examine art and equity issues in Santa Monica. Per a release: "This conversation will consider a number of local projects including the Belmar History + Art public art project by April Banks, Lives that Bind, an exhibition at Santa Monica City Hall and the Art of Recovery initiatives, one of which will be taking place at 18th Street Art Center. This conversation considers how artists and arts administrators can be key community organizers in movements for social change." The panel features Naomi Okuyama, April Banks, Sara Daleiden, and Elana Mann. Join on April 8 at 5 p.m.
The Whitefire Theatre presents Valentine, a virtual play written, directed, and performed by Tracy Ann Chapel, on April 9 at 7 p.m. The show revolves around Chapel's burgeoning relationship with a celebrity crush with whom she connects online. Tickets are $15.99.
Arena Cinematheque has several virtual Q&As this week with Oscar nominees, including Leslie Odom, Jr. (One Night in Miami), Andra Day (The United States vs. Billie Holiday), Derek Kwok-cheung Tsang (Better Days), and Carey Mulligan (Promising Young Woman).
Linked Dance Theatre has partnered with the Alzheimer's Charity, Hilarity for Charity founded in 2012 by Seth Rogen and Lauren Miller Rogen, on She Sends Herself / Elle S'Envoie. It's an interactive virtual experience that uses multiples teams of performers across two continents to tell the story of Elle, a woman who is struggling with memory loss and how it affects her family. View-only tickets are $30, while interactive tickets, which include a box of curated materials to enhance the experience, are $200. Proceeds benefit Hilarity for Charity.
Zócalo Public Square and the University of Toronto present "How Do Our Cities Prepare for the Post-Apocalypse?" on April 6 at 1 p.m. Per a release: "From climate change to mass social breakdown, what can we do now to give our densest and most vulnerable communities a better chance of recovering from world-altering disasters? University of Toronto professor and urbanist Richard Florida, Mayor Yvonne Aki-Sawyerr of Freetown, Sierra Leone, and Samaneh Moafi, Senior Researcher at Forensic Architecture, visit Zócalo to discuss how cities around the world might prepare for the post-apocalypse." Register here.
KCRW presents Behind the Screens, a conversation featuring KCRW host Elvis Mitchell and Alan Baumgarten, editor of Netflix's The Trial of the Chicago 7, on April 8.
The Hammer Museum's curatorial department leads free short discussions about artists in the exhibit "Made in L.A. 2020" online every Wednesday at 12:30 p.m. This week, Lunchtime Art Talk will discuss artist and writer Kandis Williams.
Get to know more about your indoor cat with a special two-part online session with Dr. Margie Scherk presented by the Wallis Annenberg PetSpace. Doctor Scherk will share important knowledge for pet parents to better understand how they can help their cats flourish indoors. The free sessions take place April 8 and 15.
Delejos is an immersive theater experience conducted over Zoom from writer/actor/comedian Julia Piñero. When her partner, Jose Zambrano, died unexpectedly in 2019, Piñero turned to Zambrano's unfinished virtual reality game about long-distance love, Delejos. Though Delajos was originally about Zambrano's forced immigration from Venezuela, it took on a new meaning for Piñero after his death. This two-hour performance is "a true story that weaves together standup comedy, live music, and a virtual reality experience." Tickets are currently available through May 1. They're free, but you'll need to reserve them here.
Underneath the Freeways of Los Angeles is a virtual interactive murder-mystery experience by Matthew Paul Olmos and directed by Michael Alvarez. The show is set in 1960s L.A., where two bodies have been discovered in Hollenbeck Park in East L.A. The audience must ask the right questions to find the guilty party. Show dates are April 2-28. Tickets are $15-25 here.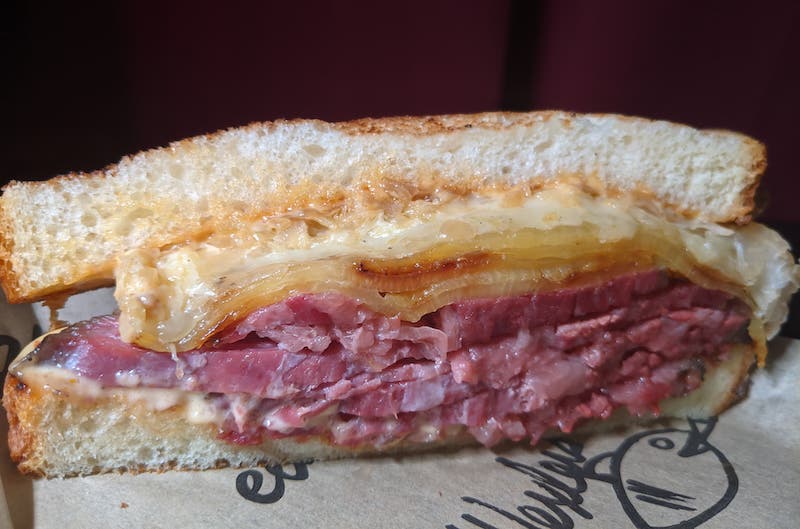 Pickup & Delivery
King's Hawaiian and Wexler's Deli have partnered on the "Aloha Reuben," a hearty sandwich with corned beef, sauerkraut, Swiss cheese, Russian dressing, and pineapple on King's Hawaiian Sliced Bread. It's a perfect combination of sweet and savory, available now through April 30 at both Wexler's locations or through Goldbelly.
As the official coffee and donut partner of the 2020 World Champion Los Angeles Dodgers, Dunkin' will launch the Dodgers Signature Latte on April 9 to coincide with the team's home opener. The new drink is a Blueberry Crisp Latte made with Dunkin's espresso and topped with whipped cream, caramel drizzle, and cinnamon sugar. Available at Greater Los Angeles Dunkin' locations for a limited time.
Need more delivery and takeout options? Check out our latest comprehensive guide here.