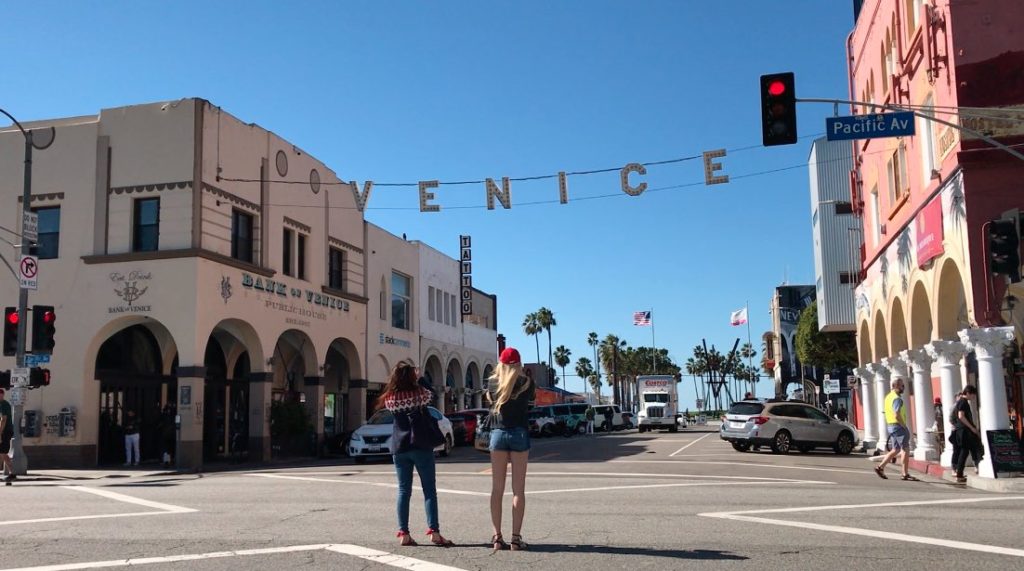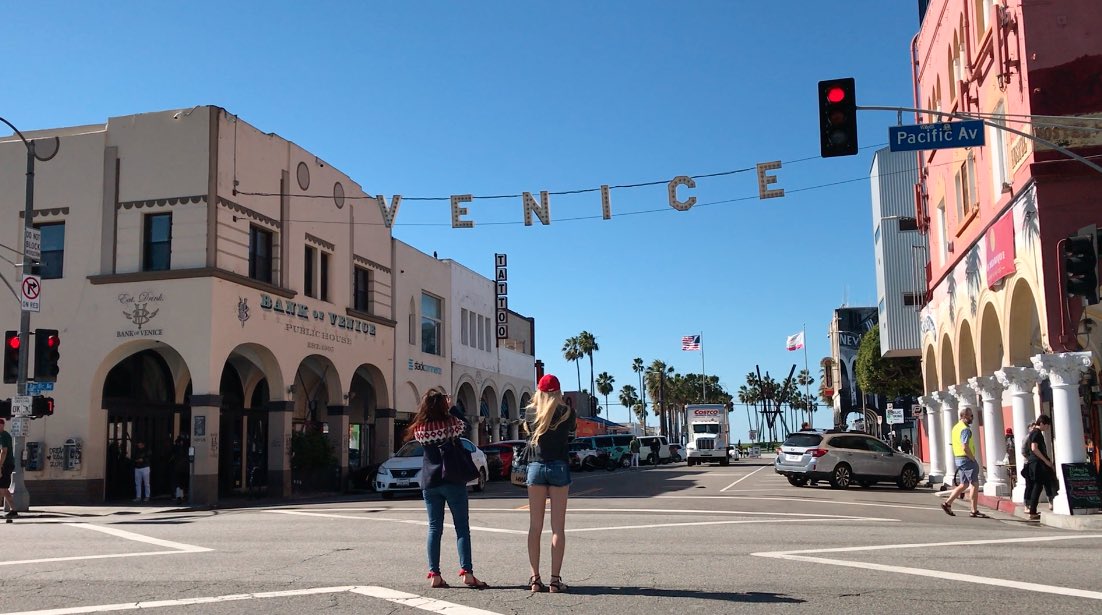 Every week in Los Angeles there are tons of great things to do (even before the weekend gets started) that we think you ought to have on your radar. With that in mind, we put together a list every Monday through Friday morning to keep you in the know about what's happening in the city you love (or maybe just like).
This week, from Monday, February 25 to Friday, March 1, features Digital Nature at the L.A. Arboretum, a special night at Two Bit Circus, the HUMP! Film Festival, Obvious Plant's Museum of Toys, and MUCH more.
Remember you can always go to our L.A. events calendar page to get an updated rundown of what's happening around the city.
Hope you find the rundown useful and, as always, enjoy your week!
---
Keep in mind that while we retain complete editorial control of our content, for some of the ticketing options provided we utilize affiliate links and receive a commission if you purchase through our links.
Monday February 25th, 2019
1. Dine Out Long Beach Restaurant Week returns with a host of specially priced prix fixe brunches, lunches and dinners from February 24 through March 2.
2. Astronomy on Tap hosted by Caltech Astronomy happens once a month at Der Wolf in Pasadena. Professionals will give informal talks about a variety of topics while enjoying German beers with the public.
3. Learn to make your own candle while sipping on some local beer at Angel City Brewery this Monday.
4. From February 4 through March 1 The Grove offers a special "Award Nominated Date Night" in honor of awards season. Guests will enjoy an award-nominated film and a three-course dinner at The Grove, as well as valet parking for the evening for $70.
5. Free yoga classes are held at the Edendale Branch Library every Monday this month. FREE
6. Hot Tub With Kurt And Kristen at The Virgil is one of the most popular weekly variety shows happening on a Monday in Los Angeles.
Tuesday February 26th, 2019
7. Two Bit Circus is hosting a Beta Night allowing guests to play and test out new games for free, all they want is your feedback in exchange. FREE
8.100 Tactile exhibition is a sensory experience with objects and symbols through the sensation of touch. The immersive exhibit will be supported by visual and sound elements. Open now until March 30. DISCOUNTED (via Goldstar)
9. The Walt Disney Concert Hall will host Chamber Music & Wine Tasting with The LA Philharmonic. (DISCOUNTED) via Goldstar
10. Dreamscape Immersive, the latest contender in location-based virtual reality, has opened in the Westfield Century City mall with three unique adventures that include an alien zoo, a deep ocean dive and an action packed adventure to find a powerful jewel. Open seven days a week.
Wednesday February 27th, 2019
11. Digital Nature 2019 comes to the L.A. Arboretum February 27 through March 3 for a dazzling display inspired by nature and technology. Artists works will be projected onto the arboretums lush landscape during the evening hours with interactive works that can include live music and more. Check for discounted tickets before making your purchase. DISCOUNTED (via Goldstar)
12. An installation created by design firm and technology studio VT Pro Design gets a West Coast debut at ROW DTLA. Telestron is two large-scale robotic conductors creating geometric shades through light and shadows all around guests in a seven minute light show. Open to the public Wednesday through Sunday with the end date of March 28. FREE
13. Take an afternoon yoga class in beautiful Grand Park. The 45 minute workout is complimentary to the public every. After yoga, checkout the many food trucks lining the park and grab lunch al fresco style.
14. There's a conversation between author Tressie McMillan Cottom and author/cultural critic, Roxane Gay happening at The Hammer. FREE
15. Humphry Slocombe hosts an Ice Cream Happy Hour every Wednesday from 2-6 p.m. where Angelenos can get a free scoop after the purchase of a single scoop. View the February flavors here.
Thursday February 28th, 2019
16. Experience National Geographic Live at the Eli and Edythe Broad Stage at the Santa Monica College Performing Arts Center. Their latest installment titled Point of No Return centers around Hilaree Nelson, National Geographic explorer and mountaineer. Also performing on March 1. Check for discounted tickets before making your purchase. DISCOUNTED (via Goldstar)
17. 260LA will host a Ulla Johnson sample sale from February 28 to March 3 in their Beverly Hills location.
18. Dan Savage's HUMP! Film Festival returns on select dates from February 28 through March 9. The nationwide festival showcases five-minute sex-positive 'dirty movies' on the big screen of The Downtown Independent in celebration of creative sexual expression.
19. Wisdome Art Park is an art focused immersive experience spread among a series of domes in an Arts District lot. The current exhibition, Samskara, takes guests on a journey that includes paintings, optical illusions, virtual reality, and one very trippy video projection. Happening all weekend. Check for discounted tickets before making your purchase. DISCOUNTED (via Goldstar)
20.Free admission at: Japanese American National Museum (from 5 to 8 p.m.), MOCA Grand & MOCA Geffen (from 5 to 8 p.m.), Skirball Cultural Center (noon to 5 p.m.) and Museum of Latin American Art (5 to 9 p.m.) FREE
Friday March 1st, 2019
21. Obvious Plant's Museum of Toys will house over 100 items created by comedian Jeff Wysaski including fake toys, actual toys with new names, and actual toys with fake facts. The show runs March 1-17 at Start Los Angeles, in Harvard Heights. A free opening reception will be held this Friday at 7 p.m. Otherwise, tickets are $10 and can be reserved online.
22. The Natural History Museum of Los Angeles County (NHM) First Fridays returns on March 1 for a monthly party after hours in the museum including live musical performances, DJs, cocktails, and food trucks. This month's theme is "Forces of Nature" and how fire, flood, drought, and earthquakes have impacted the land in California.
23. The Griffith Observatory hosts a monthly forum where some of the most amazing phenomena in the known universe are explained and discussed. It's called All Space Considered and it takes place on the first Friday of every month. FREE
24. Venice Art Crawl returns with an evening of exploring Venice local artists, businesses and entertainers. FREE
25. Metro Arts presents Bloco Obini for a musical performance in honor of Brazilian Carnival. Happening at Union Station. FREE
26. It's First Fridays at The Village in Redondo Beach. Merchants and art galleries will stay open till 8 p.m. offering discounts, drinks, food and live entertainment.
27. This Friday Caltech's Stargazing and Lecture series returns to Pasadena for a night of outer worldly discussions and some stargazing. FREE
28. Since its the first Friday of the month check out all the cool events happening around town including block parties and art walks for First Fridays.
29. Head to Hauser & Wirth Los Angeles to check out 'Annie Leibovitz. The Early Years, 1970 – 1983: Archive Project No. 1,' an extension of the 2017 survey of the same title presented by the LUMA Foundation at the festival Rencontres d'Arles, France. The exhibition features more than 4,000 photographs taken between 1970 and 1983, spanning the artist's early photojournalistic work for Rolling Stone Magazine to some of her most iconic portraits. 'The Early Years' will remain on view through April 14, 2019. FREE
30. Saved By The Max, the Saved By The Bell Pop Up Shop Diner & Bar will transform into Malibu Sands & Zack's Room as part of the "final semester" of the pop up expereince wrapping up in April.
31. Desert X returns for its bi-annual public art show February 9 through April 21. Spread throughout the Coachella Valley in various locations, artists are commissioned to use the desert landscape as their canvas with breathtaking results.
Food Pick for the Week
This week's pick by Christina Champlin, Co-Founder of We Like L.A.
This week Cecconi's celebrates its 10-year anniversary with a special $10 menu of classic Cecconi's dishes. Whipped ricotta & truffle honey crostini, garganelli bolognese and amaro-infused tiramisu are just a few things included on the menu. The promotion is available Tuesday through Friday during lunch, from February 26 through March 8.
Cecconi's is located 8764 Melrose Ave, West Hollywood, CA 90069
Want to get our to-do lists straight to your inbox every week? Sign up for our email program. Have an upcoming event you'd like suggest for listing? Drop us a line at [email protected]