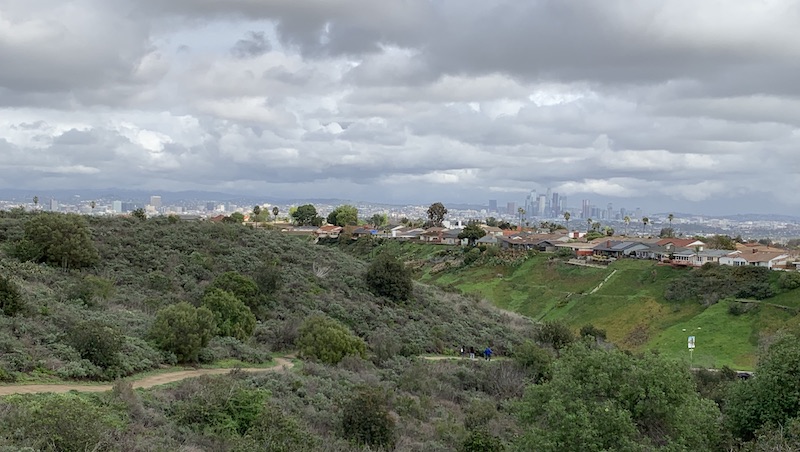 Every week in Los Angeles there are tons of great things to do (even before the weekend gets started) that we think you ought to have on your radar. With that in mind, we put together a list every Monday through Friday morning to keep you in the know about what's happening in the city you love (or maybe just like).
This week, from Monday, February 4 to Friday, February 8, features the Pan American Film Festival, lunar new year celebrations, a new David Hockney exhibit, a reggae festival, turtle racing, and MUCH more.
Remember you can always go to our L.A. events calendar page to get an updated rundown of what's happening around the city.
Hope you find the rundown useful and, as always, enjoy your week!
---
Keep in mind that while we retain complete editorial control of our content, for some of the ticketing options provided we utilize affiliate links and receive a commission if you purchase through our links.
---
Monday February 4th, 2019
1. The Aero Theatre will screen Julian Schnabel's At Eternity's Gate a film about Vincent van Gogh portrayed by Willem Dafoe. There will be a discussion following the screening with Willem Dafoe, moderated by Jim Hemphill.
2. Free yoga classes are held at the Edendale Branch Library every Monday this month. FREE
3. Hot Tub With Kurt And Kristen at The Virgil is one of the most popular weekly variety shows happening on a Monday in Los Angeles.
4. New Beverly Cinema Monday Matinees presents the 1996 film Set it Off.
5. Head down to Scum and Villainy Cantina this Monday in Hollywood for a Kawaii themed game night.
Tuesday February 5th, 2019
6. Severance Wine Bar wants to celebrate your single status during their BREAKUP BAR POPUP. Taking place next door to the bar, the two week long party will transport guest into an anti-Valentine's Day world with break up appropriate movie screenings, a Wall of Broken Relationships, loads of champagne, cocktails and food. Running Tuesday through Saturday till February 14.
7. Speaking Truth to Power: From Thomas to Kavanaugh happening at The Hammer is a screening of the documentary Anita with a conversation to follow. FREE
8. LACMA will screen the 1969 film Easy Rider directed by Dennis Hopper starting Hopper, Peter Fonda and Jack Nicholson about two Harley riders embarking on a cross-country search for spiritual truth.
9. 260LA will host a Diane von Furstenberg sample sale from February 5-10 in their Beverly Hills location.
10. There's a Golden Girls Trivia Night happening at Hamburger Mary's in West Hollywood this Tuesday.
11.Watch Doctor Who with your fellow Whovians this Tuesday night at Fox & Hounds. They'll be showing the Eleventh Doctor two part episode "The Time of Angels/Flesh and Stone" on every TV as well as two big projectors inside and outside the bar. Drink special password is "TARDIS" and gets you $4 draft beer and $1 off wine and well drinks.
12. Free admission at: Kidspace Children's Museum (from 4 to 8 p.m.), Natural History Museum and Page Museum at La Brea Tarpits
Wednesday February 6th, 2019
13. Humphry Slocombe hosts an Ice Cream Happy Hour every Wednesday from 2-6 p.m. where Angelenos can get a free scoop after the purchase of a single scoop. View the February flavors here.
14. Angel City Brewery and Non Toxic Revolution will be teaching Angelenos how to make aromatherapy rollers from organic essential oils, flowers, and herbs. The class cost $15 and guests will take home two customized roll-on scents.
15. The Edison presents an Evening of Latin Jazz with guest band La Verdad. Dance instructor Charlene Rose will give free salsa lesson at 8 p.m. and the band plays at 9 p.m. There's a $5 cover at the door.
16. Every first and third Wednesday of the month, BEAR CITY brings free comedy and free pizza to Que Sera in Long Beach. FREE
17. Stop by Salazar every first and third Wednesday from November to February for a Mezcal Tasting Series with select mezcal brands. You'll hear the history and culture of each brand and taste different expressions paired with snacks.
18. The Continental Club hosts cocktail classes every Wednesday where you can learn bar basics, techniques and a little history on classic and contemporary cocktails. The class will be followed by a spirits tasting.
19. It's Trivia Night at Grand Central Market starting at 8 p.m over on the Broadway side of the market.
Thursday February 7th, 2019
20. Join New York Times food editor and former culture editor Sam Sifton along with co-chief film critic Manohla Dargis and NYT California restaurant critic Tejal Rao for Stars of Screen and Cuisine, a discussion on their best approaches towards criticism. Happening at The Masonic Lodge at Hollywood Forever.
21. The Pan African Film Festival (PAFF) returns to Los Angeles February 7-18. Now in its 27th year, the 12-day festival is the largest black film festival in America.
22. There's an opening reception for David Hockney "Something New in Painting and Photography… Continued" from 6 to 8 p.m. at Venice art gallery L.A. Louver. FREE
23. Every first and third Thursday of the month Brennan's in Marina Del Rey hosts their famous turtle races. Since 1974, this tradition brings these little speedsters out of their sanctuary (located in the bar) for an exciting game that support charities. Race starts at 9 p.m.
24. It's Seinfeld Trivia night at Indie Brewing Company with special guest Fred Stoller who wrote for the groundbreaking show.
25. The folks behind the Museum of Failure presents The Disgusting Food Museum (Dec. 9, 2018 through Feb. 17, 2019.) Some of the 'delicacies' include maggot infested cheese, bull testicles, and sheep eyeballs. If you're brave enough, visitors will also get to smell and taste some of the creations at the end of the exhibit over at a tasting bar. Check for discounted tickets before making your purchase. DISCOUNTED (via Goldstar)
26. Free admission at: Japanese American National Museum (from 5 to 8 p.m.),  MOCA Grand & MOCA Geffen (from 5 to 8 p.m.), Skirball Cultural Center (noon to 5 p.m.) and Long Beach Museum of Art (3 to 8 p.m.) FREE
Friday February 8th, 2019
27. One Love Cali Reggae Festival returns to the Queen Mary Events Park in Long Beach on February 8 – 10 for its fourth annual music fest with performances by Rebelution, Pepper, Slightly Stoopid and more.
28. There's an opening party for Groundlings & Groundlings, Attorneys At Law at LA's iconic improv theatre and school The Groundlings. You'll get to see the latest show first and enjoy drinks and food during the party. DISCOUNTED (via Goldstar)
29. Saved By The Max, the Saved By The Bell Pop Up Shop Diner & Bar will transform into Malibu Sands & Zack's Room as part of the "final semester" of the pop up expereince wrapping up in April.
30. Celebrate the Year of the Pig at Universal Studios Hollywood starting this Saturday with some of your favorite characters. Check out Po's Village and savor Asian delights at Mr. Ping's Noodle Shop. Meet Illumination's Minions in traditional Chinese attire and a Mandarin-speaking Megatron from TRANSFORMERS. The Lunar New Year pop-up will run till February 18.
31. Dreamscape Immersive, the latest contender in location-based virtual reality, has opened in the Westfield Century City mall with three unique adventures that include an alien zoo, a deep ocean dive and an action packed adventure to find a powerful jewel. Open seven days a week.
32. Greenbar Distillery will open up their facility for a tour of their organic distillery. The tour allows guests to learn about the process of spirit making and taste some of Greenbar Distillery's portfolio. Happening every Friday through Sunday of this month.
Food Pick for the Week
This week's pick by Christina Champlin, Co-Founder of We Like L.A.
Off The Menu Club app, along with Italian beer company Peroni and New York City's Prince Street Pizza, have partnered up to bring a slice of New York to Los Angeles from February 8-10. Score cult-classic pizza pies including the Prince PerfectionTM and the Spicy SpringTM at Dough Pizzeria and Bar located on the Sunset Strip. While open to the public, Off The Menu Club members will be granted front-of-the-line access and a free slice at all locations participating in Off The Menu's Pizza Week. Off-menu pizzas can be found at six Los Angeles restaurants. Participating is Kettle Black, Dagwoods, LBK, Upper Crust Pizzeria, Prova's Pizza Truck and a special surprise guest to be announced this week.
Want to get our to-do lists straight to your inbox every week? Sign up for our email program. Have an upcoming event you'd like suggest for listing? Drop us a line at [email protected]