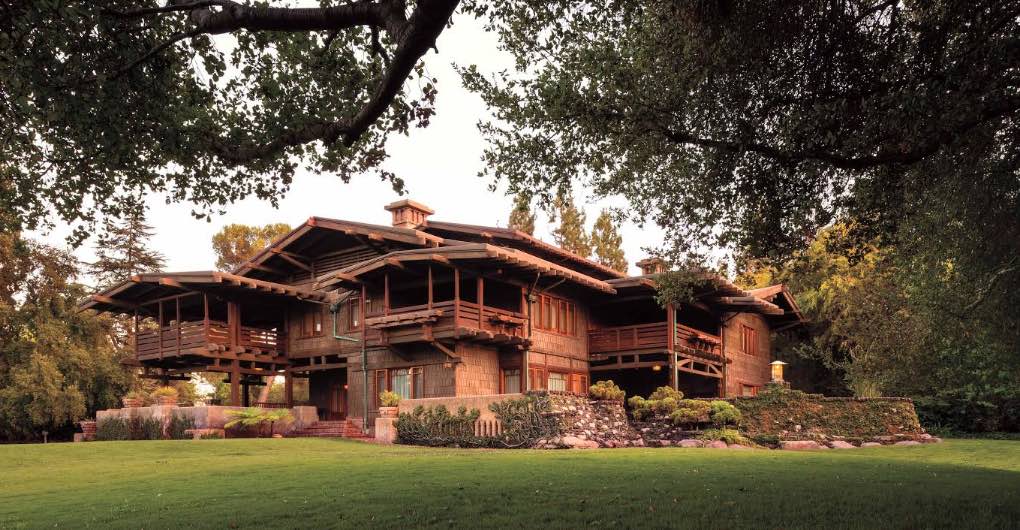 Every week in Los Angeles there are tons of great things to do (even before the weekend gets started) that we think you ought to have on your radar. With that in mind, we put together a list every Monday through Friday morning to keep you in the know about what's happening in the city you love (or maybe just like).
This week, from Monday, March 4 to Friday, March 8, features Fat Tuesday celebrations, Planned Parenthood's Food Fare, Thursday art walks, Pasadena ArtNight, and MUCH more.
Remember you can always go to our L.A. events calendar page to get an updated rundown of what's happening around the city.
Hope you find the rundown useful and, as always, enjoy your week!
---
Keep in mind that while we retain complete editorial control of our content, for some of the ticketing options provided we utilize affiliate links and receive a commission if you purchase through our links.
---
Monday March 4th, 2019
1. Obvious Plant's Museum of Toys will house over 100 items created by comedian Jeff Wysaski including fake toys, actual toys with new names, and actual toys with fake facts. The show runs March 1-17 at Start Los Angeles, in Harvard Heights.
2. There's a free Monday Night Fiction Workshop at Beyond Baroque in Venice this Monday. The weekly workshop will be facilitated by author, screenwriter, playwright, and director Barra Grant. FREE
3. Go Get em Tiger in Los Feliz is hosting a free cupping of their latest coffee lineup at 1 p.m. this Monday. If you find yourself on the north east side, GGET's Highland Park location is hosting a tea tasting of their latest offerings. FREE
4. The Business LA is a free comedy show at Little Joy featuring some of the best local comics in town. FREE
5. Free yoga classes are held at the Edendale Branch Library every Monday this month. FREE
6. Hot Tub With Kurt And Kristen at The Virgil is one of the most popular weekly variety shows happening on a Monday in Los Angeles.
Tuesday March 5th, 2019
7. Amoeba Music in Hollywood will host their annual Fat Tuesday/Mardi Gras party, starting at 2 p.m. with DJ Mr. Rey, followed by a parade with masks, beads, musicians and more. FREE
8. The Original Farmers Market celebrates Fat Tuesday with musical performances on the West Patio stage, dancing and several delicious NOLA bites.
9. 260LA will host a Reformation sample sale from March 5-10 in their Beverly Hills location.
10. LA Phil's Green Umbrella series will feature world premiere performances with concerts curated by Andrew Norman, Susanna Mälkki, Herbie Hancock, and John Adams as part of the music halls centennial celebration. DISCOUNTED (via Goldstar)
11. Horse Thief BBQ located at Grand Central Market will host a karaoke night starting at 7 p.m. Drink specials and Tex Mex bites will be offered during.
12. Emo Nite returns to the Echo and Echoplex with a collaboration between Buzzfeed and Butterfinger. Live performances by Dead American, 8 Graves, and Calmgrove are on the line up and Hunter DeBlanc will be playing piano covers of emo jams in between bands. Expect lots of surprises during the night.
13. Free admission at: Kidspace Children's Museum (from 4 to 8 p.m.), Natural History Museum, and the La Brea Tar Pits Museum.
Wednesday March 6th, 2019
14. The 8th Annual Wild & Scenic Film Festival comes to Laemmle in Santa Monica and Pasadena from March 6-7 for screenings of short films centered on the great outdoors.
15.100 Tactile exhibition is a sensory experience with objects and symbols through the sensation of touch. The immersive exhibit will be supported by visual and sound elements. Open now until March 30. DISCOUNTED (via Goldstar)
16. American art critic and historian Hal Foster joins Los Angeles-based artist Charles Ray in a conversation at The Hammer this Wednesday. FREE
17. An installation created by design firm and technology studio VT Pro Design gets a West Coast debut at ROW DTLA. Telestron is two large-scale robotic conductors creating geometric shades through light and shadows all around guests in a seven minute light show. Open to the public Wednesday through Sunday with the end date of March 28. FREE
18. Head to Hauser & Wirth Los Angeles to check out 'Annie Leibovitz. The Early Years, 1970 – 1983: Archive Project No. 1,' an extension of the 2017 survey of the same title presented by the LUMA Foundation at the festival Rencontres d'Arles, France. The exhibition features more than 4,000 photographs taken between 1970 and 1983, spanning the artist's early photojournalistic work for Rolling Stone Magazine to some of her most iconic portraits. 'The Early Years' will remain on view through April 14, 2019. FREE
19. Saved By The Max, the Saved By The Bell Pop Up Shop Diner & Bar will transform into Malibu Sands & Zack's Room as part of the "final semester" of the pop up expereince wrapping up in April.
Thursday March 7th, 2019
20. Planned Parenthood's Annual Food Fare kicks off at Santa Monica's Barker Hangar on March 7 featuring over 150 of Southern California's best restaurants, caterers and libation purveyors all in support of Planned Parenthood Los Angeles (PPLA) initiatives.
21. Head to Downtown San Pedro for First Thursday Art Walk featuring street vendors, food trucks and after hours at art galleries in the Artist District.
22. Delusion: The Blue Blade is an immersive play that puts in the center of a time travel adventure narrative. After a successful run last fall, the new 'director's cut' edition of the play will run through March 17 on select nights.
23. The Mar Vista Artwalk "Block Party" returns with over 65 artists and vendors, live painting, live music and more on Venice Blvd between Grandview and Inglewood. FREE
24. Dan Savage's HUMP! Film Festival returns on select dates from February 28 through March 9. The nationwide festival showcases five-minute sex-positive 'dirty movies' on the big screen of The Downtown Independent in celebration of creative sexual expression.
25. March is Women's History Month and the historic Hotel Figueroa is partnering with LoveMade + Auragami this Thursday for an evening of healing, meditation, discussions, and workshops focused on self-love lessons. Complimentary snacks and beverages from SZENT, B.O.S.S. Food Co., and TruWomen will be provided. All guests will leave with gifts from Mecca Candle Co., FaceTory, and LOVLUV.
26. Every first and third Thursday of the month Brennan's in Marina Del Rey hosts their famous turtle races. Since 1974, this tradition brings these little speedsters out of their sanctuary (located in the bar) for an exciting game that support charities. Race starts at 9 p.m.
27. This Wednesday night is Drag Queen Bingo at Hamburger Mary's in West Hollywood. It's a comedic event featuring transgender hosts, celebrity guests, and fabulous prizes.
28. Wisdome Art Park is an art focused immersive experience spread among a series of domes in an Arts District lot. The current exhibition, Samskara, takes guests on a journey that includes paintings, optical illusions, virtual reality, and one very trippy video projection. Happening all weekend. Check for discounted tickets before making your purchase. DISCOUNTED (via Goldstar)
29. There's a free mindful awareness meditation going on at the Hammer. Participants are welcome to stay for the entire 30-minute session or leave when they choose. FREE
30.Free admission at: MOCA Grand & MOCA Geffen, Skirball Cultural Center, Japanese American National Museum and Long Beach Museum of Art.
Friday March 8th, 2019
31. Twenty Pasadena cultural institutions participate in a night of free art, music, and entertainment during ArtNight Pasadena. Last year an estimated 16,000 guests came through, and this year expects similar attendance. Venues for 2019 include the Norton Simon Museum, Pasadena History Museum, Kidspace Children's Museum, The Gamble House and more. There are even FREE shuttles to transport guests to their next destination. FREE
32. Decompress at Mystic Journey Crystals in Venice with a crystal sound bath that combines original compositions and performances with crystal singing bowls.
33. Get up close and personal with sharks at the Aquarium of the Pacific during Shark Lagoon Nights. Guests will have the opportunity to touch bamboo sharks and view large sharks in an after hours setting. FREE
34. March is Women's History Month, spend Friday evening at We Choose Art | A Feminist Perspective at the historic Montalban theater located in Hollywood. There will be a Feminist Portrait gallery, live performances, artist unveilings of works and cocktails.
35. The City of El Segundo Recreation & Parks Department and the South Bay Astronomical Society will host a Star Party this Friday from 8-10:30 p.m. at the Hilltop Park parking lot.
36. Desert X returns for its bi-annual public art show February 9 through April 21. Spread throughout the Coachella Valley in various locations, artists are commissioned to use the desert landscape as their canvas with breathtaking results.
37. Dreamscape Immersive, the latest contender in location-based virtual reality, has opened in the Westfield Century City mall with three unique adventures that include an alien zoo, a deep ocean dive and an action packed adventure to find a powerful jewel. Open seven days a week.

Food Pick for the Week
This week's pick by Christina Champlin, Co-Founder of We Like L.A.
The Henry in West Hollywood will donate 15% of all sales (excluding alcohol) to local non-profit, Food on Foot this Tuesday March 5 from 5 to10 p.m. Stop by for happy hour, dinner or dessert. Food on Foot is dedicated to assisting the poor and homeless of Los Angeles by providing nutritious meals, clothing, work opportunities and assistance in transitioning to full-time employment.
The Henry is located at 120 N Robertson Blvd, Los Angeles, CA 90048
---
Want to get our to-do lists straight to your inbox every week? Sign up for our email program. Have an upcoming event you'd like suggest for listing? Drop us a line at [email protected]