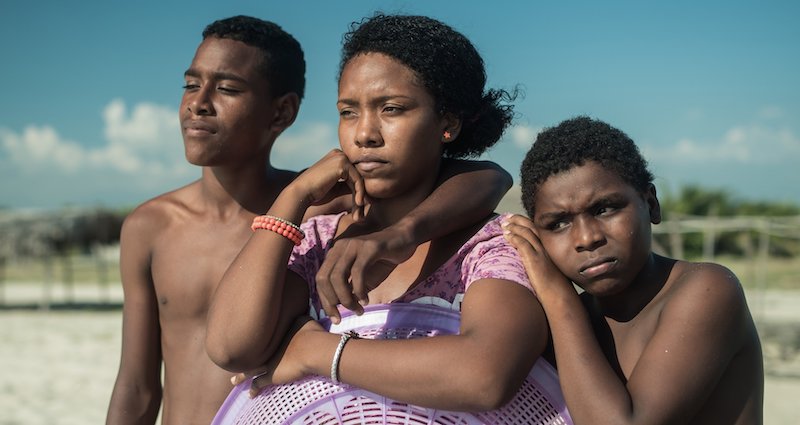 We used to tell you about all the things you could go out and do in Los Angeles on a daily, weekly, and monthly basis. Then, the coronavirus pandemic changed life for all of us, in a thousand small and massive ways. These days, there are no events for us to post about and, even if there were, state and county orders prohibit gathering. But, that doesn't mean you can't find entertainment, education, and most importantly, community online. From now on until this whole thing's behind us, we'll be posting virtual things you can do from home every Thursday morning. We hope they keep you busy, make you laugh, teach you something, or help you feel less isolated.
This week, we've got guides on how to protest safely, resources for activism at home, educational panel discussions, virtual bingo games, online fitness and dance classes, online film screenings, and more. Have something you want to submit for next week? Hit us up: [email protected].
---
If you intend to go protest this weekend, here's a guide on what precautions to take while protesting during COVID-19.
Not out protesting? Check out this list of anti-racism resources, including articles and books to read, films and TV shows to watch, organizations to follow, and more. Or, check out this list of donation ideas.
From #TheBroadFromHome, writer Shonda Buchanan readers her poem, "We Are All Angels." It's described as a love letter to Los Angeles that celebrates the diversity of the city. Play the video above to listen.
On June 6, Turnt Watches has a free virtual bingo game at 6 p.m. There will be cocktail tutorials, sketch sessions, live performances, and more, plus prizes for bingo winners. The event is also a fundraiser for COVID-19 relief. Register here.
Photographer Annie Leibovitz's "Still Life" show opens online at Hauser & Worth on June 5.
On June 4 at 6:30 p.m., Zócalo Public Square presents "How Can Humans Exist With Monster Wildfires?" This free online panel features Fernanda Santos (author of The Fire Line), historical ecologist Jared Dahl Aldern, CSU Long Beach Professor of American Indian Studies Theresa Gregor, while NPR's Nathan Rott hosts. Register here.
Thanks to a partnership between the Two Bit Circus Foundation and Annenberg Learner, 150 Two Bit Circus Foundation projects are now available for free. These STEM/STEAM projects are suitable for teachers, parents, and students.
Hola Mexico Film Festival continues online with a screening of La Negrada June 4-7. From the fest: "Shot entirely in small towns throughout Oaxaca's gorgeous Costa Chica, La Negrada is the first Mexican fiction film to portray the country's long-neglected black population." Tickets are $2.99, with proceeds benefitting the NAACP.
CAP UCLA presents "Love Letters Straight From Your Heart" on Wednesday, June 10 at 2 p.m. via Zoom. The audience is invited to submit song requests and dedications before the event, which will serve as the only words the actors speak. The show is free, but you'll need to register here.
The Heritage Square Museum is open for self-guided walking tours of the grounds. Guests must abide by a one-hour time limit, bring their facial coverings, and practice social distancing. Hand sanitization stations are located on-site. Get your tickets here.
On June 6 at 7 p.m., you can check out a standup comedy show on Animal Crossing. Jenny Yang hosts with comedians Chris Bryant, Madison Shepard, Yedoye Travis, Amber Preston, and Ify Nwadiwe. The show is free, just RSVP here. (Donations are welcome to tip the performers and to benefit The Minnesota Freedom Fund.)
Dance Yourself Clean has a dance party livestream on Saturday, June 6 at 8 p.m.
Today's AFI Movie Club film is Selma, directed by Ava DuVernay. This historical drama is based on the Selma to Montgomery voting rights march of 1965. Watch the film and check out a talk with DuVernay here.
The Apollo Theater has tapped Kool & the Gang, Gary Clark Jr., Robert Randolph, Ziggy Marley and other mega performers for Let's Stay In This Together, a free benefit concert on June 4 at 4:20 p.m.
YouTube Originals presents Dear Class of 2020, a virtual commencement celebration featuring inspirational leaders; celebrities like Beyoncé, BTS, Alicia Keys, and Lady Gaga, and YouTube creators. Watch on YouTube on June 6 at noon.
Check out Better Lemons's online calendar of theatrical events, occurring around the world, streamed right to you. Find plays, burlesque, and even bingo!
Tune into the DC Jazz Fest YouTube channel every Saturday at 4-6 p.m. to enjoy the DCJazzFest From Home video series happening all month long.
Join GrowNYC for five interactive 30-minute virtual gardening workshops from June 8-12.
Join Jasmine RaShae's Soulful Flow Yoga classes on June 6, 8, and 10 at 1 p.m. The free Zoom classes merge mindfulness, movement, and soulful music for a soothing one-hour yoga session.
Participate in conversations about shifting mindsets and becoming the best version of you during the 2020 Ain't Cancelled Series, happening on Zoom every Monday from 5-6 p.m.
Impastiamo is an online cooking platform connecting you with chefs from around the world who'll teach you how to make Italian dishes. Check out available classes here.
Curious about making your own pickles? Join free webinar Canning for Beginners to learn all the basics of home canning and making pickled products on June 4 from 3-4 p.m.
Sweat Spot dance studio owner Ryan Heffington (choreographer for Sia, Florence and the Machine, and FKA twigs) is leading donation-based virtual dance classes weekly to raise money for civil rights–focused groups. So far, Heffington has raised more than $30,000 for the NAACP!
There's a live online drawing class inspired by Russian painter and art theorist Wassily Kandinsky taking place this Friday, June 5. Class is pay-what-you-can.
We Are Here/Here We Are is a drive-by-art initiative featuring over 100 works installed outdoors around Los Angeles that you can see from your car. It takes over the city May 16 through June 20. Access the art guide through art gallery Durden and Ray's personalized Google Map.
Techono Yoga Club happens every Tuesday evening on Facebook Live, Youtube, and Twitch. It's 90 minutes of deep, dubby, melodic techno and bendy grooves that will help you unwind from the day.
The Unmarked Door presents Adventures in the Mind's Ear, three immersive, 360 audio experiences you can download, then drift into with your headphones on. (We tried them, they are very cool.) Tracks are $3.50 each or $10 for all three. Proceeds benefit the LEIA Immersive Fund.
Dance the stress away to Latin, afrobeats, hip-hop and R&B sounds every Wednesday and Friday online during Virtual Dance Fitness Party, a free Zumba-inspired workout.
The Hammer Museum takes its 30-minute Mindful Awareness Meditation series online via Zoom every Thursday at 12:30 p.m.
Even more at-home ideas:
Remember that if you want updates sent straight to your inbox, you can sign up for the We Like L.A. email newsletter.