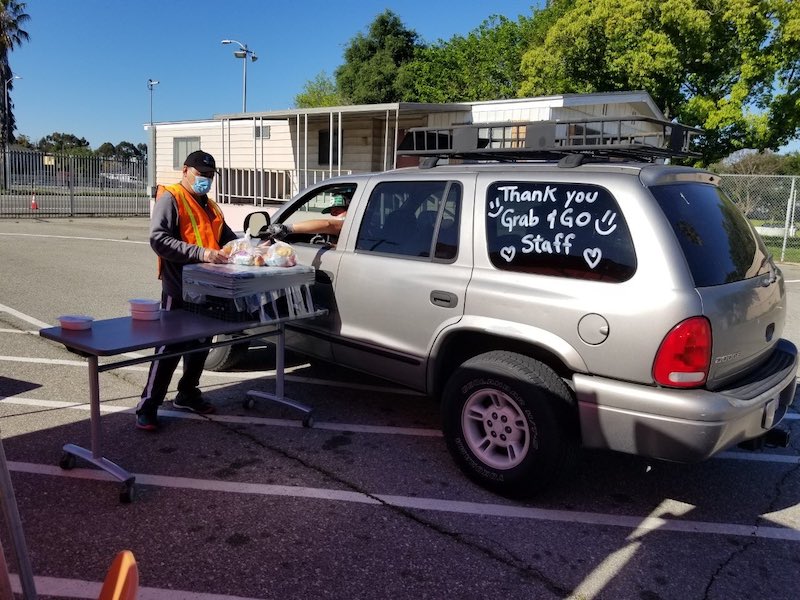 Los Angeles Unified School District (LAUSD) is offering free, grab-and-go meals at over 60 centers for anyone who needs them. You don't need to have a child enrolled in an LAUSD school to participate. 
According to LAist, you do not need to provide any documentation or ID. Just let the center know how many adults and kids you need meals for, which LAUSD needs to know for reimbursement, and take them home.
"This is a community in crisis," LAUSD Superintendant Austin Beutner said. "Anyone who arrives looking for food, we're assuming needs the food. And we're going to provide it."
Over 60 Grab & Go Food Centers are open weekday mornings from 8-11 a.m. To find the closest center near you, check the map here. And if you want to read a deep dive on this program, including how it's paid for and a day-to-day timeline of operations, check out LAist's great work here.

With so many people furloughed, laid off, or otherwise unable to work right now, LAUSD is just one of several entities providing meals to those in need. L.A. County has a list of additional resources here, while Los Angeles's portal for seniors and restaurants to sign up for the state's meal delivery program is open as of today. Frontline workers can find freebies and deals on food and other items here, while out-of-work hospitality employees in need can find resources here. Pet owners can also apply for free pet food delivery from The Dog Bakery.