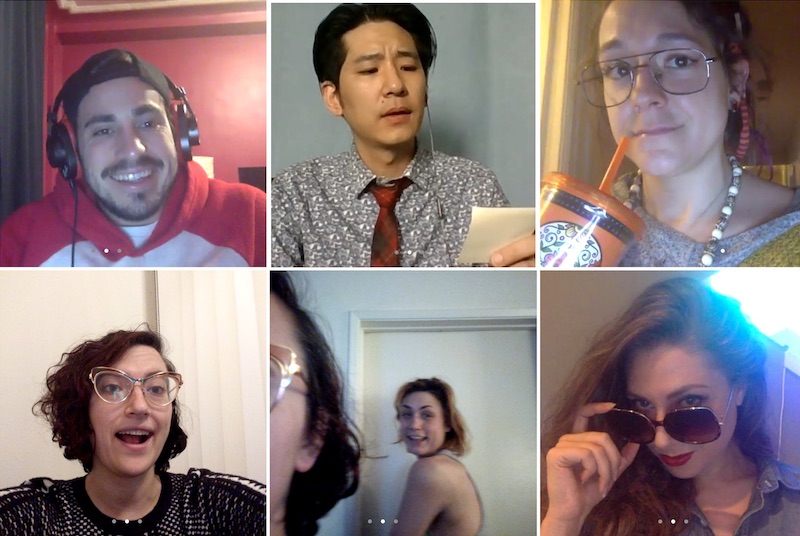 We used to tell you about all the things you could go out and do in Los Angeles on a daily, weekly, and monthly basis. Then, the coronavirus pandemic changed life for all of us, in a thousand small and massive ways. These days, there are no events for us to post about and even if there were, state and county orders prohibit gathering. But, that doesn't mean you can't find entertainment, education, and most importantly, community online. From now on until this whole thing's behind us, we'll be posting virtual things you can do from home every Thursday morning. We hope they keep you busy, make you laugh, teach you something, or help you feel less isolated.
This week, we've got a horror film series, a show about good news, an interactive theater piece about working from home, a bread-making camp, virtual pet adoptions and dance parties, and more. Have something you want to submit for next week? Hit us up: [email protected].
1. Check out John Krasinksi (The Office, Tom Clancy's Jack Ryan) and his new YouTube show, Some Good News. Essentially a clips show, Krasinski rounds up all the heartwarming, good news he can find, then reports on it from his home.
2. Alamo Drafthouse's Terror Tuesdays and Weird Wednesdays have moved online. Check out a different film each week, complete with pre-show content, introductions, and discussions. Screenings are $7.75 and support Alamo Drafthouse and the American Genre Film Archive. Upcoming selections include Godmonster of Indian Flats, a film about a giant sheep monster, on April 8.
3. The Second City is offering live streaming comedy performances on Zoom here starting Thursday, April 2 at 7 p.m. CST. Check Instagram for future show details. You can also find several classes online, too, starting at $25.
4. AXS Virtual Home Sets is staging online concerts from big-name artists, such as Questlove, Rufus Wainwright, and Jewel. Check daily for various sets. Details here.
5. Clean beauty retailer Credo is hosting Instagram Live Master Classes. Learn about skincare, makeup application, and more from beauty and wellness experts. The next class takes place on April 2 at 5 p.m. with clean makeup brand ILIA.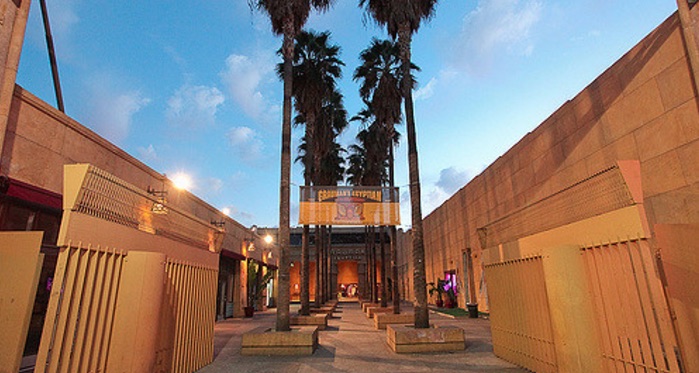 6. Diplo will spin a live 90-minute "quarantine mix" from his living room every evening at 7 p.m. on Twitch.
7. Balanced Breakfast's online music fest (April 5, 12, 19) consists of two-hour segments, each from a different city. The segments all feature a moderator who chooses four musicians to each perform a 30-minute set from their home. You can see a schedule of all segments here, but this Sunday's set from L.A. is moderated by Courtney Matz and features Single Girl, Married Girl; Julianne Q & The Howl; Ward, and Cilience. It kicks off at noon.
8. The California African American Museum is hosting Can't Stop, Really Won't Stop, a virtual dance party, on Tuesday, April 7 from 7-9 p.m. Stop by on Instagram Live @thebeatjunkies.
9. AFI Movie Club is a new online program where guests can watch a movie of the day accompanied by fun facts, discussion ideas, and other materials. Afterward, viewers are invited to discuss the film using the hashtag #AFIMovieClub.
10. Ben Gibbard of Death Cab for Cutie and Postal Service fame will perform daily livestreamed solo sets from his home studio with cameos from virtual guests. They air weekly at 6 p.m. on Facebook Live.
11. Quaranteam is an interactive web series about what a lot of us are doing right now: working from home. Participants are recent hires at a failing RFID solutions company, currently interacting online through Slack and Zoom. Can you save help save the company? Interactivity depends on the ticket you purchase, which starts at $6-$20 per episode. The Slack opens on April 3 with the first Zoom meeting on April 10. Tickets are available here.
12. LA Phil presents a new series, At Home with Gustavo. In each episode, conductor Gustavo Dudamel will share curated musical selections alongside his own reflections. The series will air on both KUSC and online. Find more details here.
13. Eatz is hosting virtual cooking classes on Zoom. Upcoming themes include rustic cooking, gnocchi, pizza from scratch, and more. See the schedule and sign up here.
14. Instead of actually kicking off, Coachella will premiere a documentary, Coachella: 20 Years in the Desert, on April 10 at noon. You can watch it here, which may hold ticket holders over until the postponed festival hopefully happens in October.
15. Browse the #Quarantineoween hashtag to see all the creative costumes people came up with on faux-Halloween (March 31).
16. The Gourmandise School is hosting a virtual bread camp on IGTV @gourmandisela. New classes drop weekdays at 3 p.m. through April 5.
17. The Broad Stage at Home is launching the Red Hen Press Poetry Hour. Each episode first airs on Facebook Live, or you can watch it on thebroadstage.org or redhen.org after. That's not all, though. The Broad Stage's Classical Hour will follow the same format.
18. The UnCancelled Music Festival brings together musicians, fans and venues for a virtual concert experience beginning Thursday, April 2 at noon and will continue every day until the crisis subsides. Fans can purchase pay-what-you-want tickets for each show and tip the performing artists and venues in real-time to help sustain the music industry during the coronavirus shutdowns.
19. The Odd Market is moving online, offering vendors and customers the chance to interact, buy, and sell unique items contact-free. The Odd Market goes live on Saturday, April 4 at 10 a.m. here.
20. Immersive creator Nick Rheinwald-Jones (Safehouse '77, The Pod) has had to put his IRL shows on hold, so he's now hosting Pajamas & Cocktails. Book a session, mix yourself a drink, put on your PJs, and just hang out online. You'll receive a questionnaire when you buy a ticket so Rheinwald-Jones can prepare for your session. Tickets are pay-what-you-can, and all proceeds will go to the LEIA COVID-19 Relief Fund for Immersive/Interactive Artists. As I'm sure you've guessed, most of these theater creators/performers are currently out of work and could use our support.
21. Monty's Good Burger is hosting a virtual pet adoption on its Instagram through April 3. See which furry friends are available here.
22. The Intercontinental Los Angeles Downtown has a 'Stuck at Home Exercise Program' video series on YouTube here.
23. Moog Music's Synthesize Live will livestream artist performances, synthesizer demos, Q&As, and more. See the event schedule here.
24. The Orange County Museum of Art is offering In the Studio sessions with artists, listening sessions from artists who make sound-based projects, and art-making demonstrations. Find them on OCMA's social Instagram or Facebook.
25. Every weekday at 2 p.m., Art Share L.A. will host a live, 20-minute performance from a different artist. To see the complete schedule, click here. To access the livestream, go to Zoom here and use the password artshare. Art Share is also launching a virtual gallery. Every weekday at 10 a.m., they'll offer a prompt. Create your own artwork using the prompt as inspiration, then post it to Instagram or Instagram Stories using the hashtag #artsharevirtualgallery any time before 10 p.m. Art Share will post a collection of submissions to its Instagram @artshare_la.
26. LACMA's #MuseumAtHome offerings now feature a soundtrack inspired by its exhibit, Fiji: Art & Life in the Pacific. The mix features traditional modern Fijian music.
27. Four roommates are recreating famous art pieces with the things they have in their house. See their Covid Classics on Instagram.
28. The Los Angeles Museum of the Holocaust presents a conversation between author and journalist Tom Teicholz (Ivan of the Extermination Camp) and Jonathan Kirsch on Thursday, April 2 at 4 p.m. on Facebook Live. Via the book's description on Amazon: "Nazi Collaborator John Demjanjuk was a retired Cleveland Autoworker when his past as a Nazi Extermination Camp guard was uncovered. This is the definitive account of the 30-year legal process in the United States, Israel, and Germany that so added to our knowledge of the Holocaust."
29. In honor of playwright Terrence McNally, who died due to complications from COVID-19 on March 24, L.A. Theatre Works is offering free access to its recording of McNally's Lips Together, Teeth Apart through April. The performance was recorded at UCLA's James Bridges Theater in 2012. Access it here.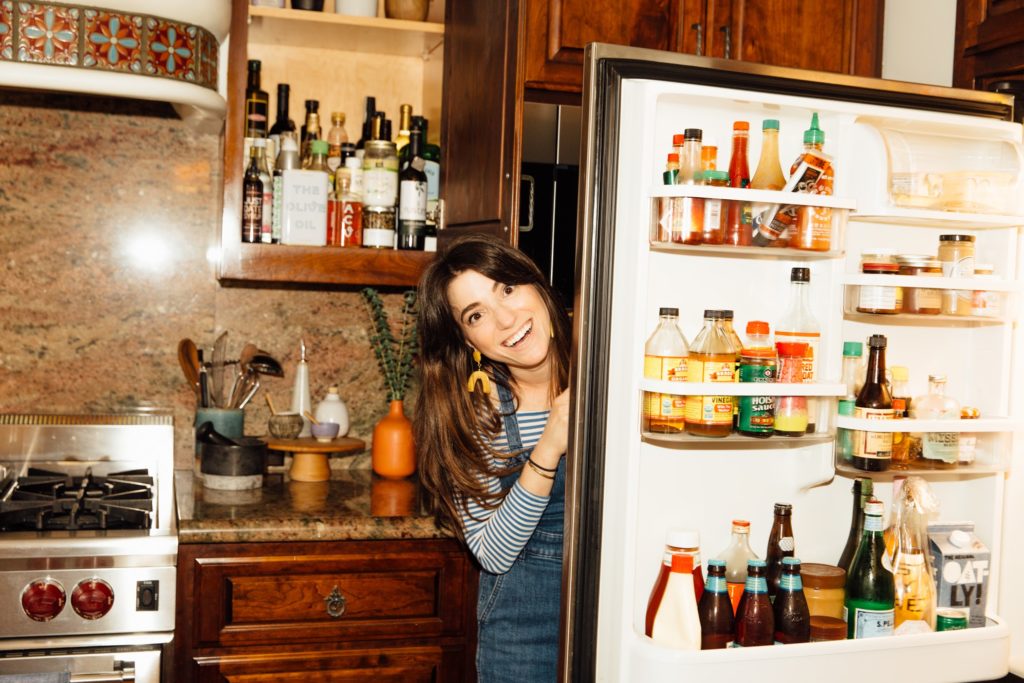 30. Private chef Natasha Feldman's Apocalypse Kitchen is an online, interactive cooking class for up to 10 guests at a time. Attendees will learn how to make batch meals that last a few days. Donations through April will go to the Bill and Melinda Gates Foundation. Currently, classes are held on Tuesdays and Thursdays at 6 p.m. and on Sundays at 3 p.m. Find more info here.
31. Levitt Pavilion Los Angeles is hosting free livestreamed concerts through April 22. You can catch them on Instagram @Levitt.LA or on Facebook. Start times vary but will be announced via social media.
32. Burlesque performer Michelle L'amour hosts the weekly Quarantine Cabaret, which features a variety of musicians, magicians, comics, dancers, and other artists performing from their homes. (Sometimes, their kids or pets are also special guests.) The show is free to watch but viewers can tip the guests, who, of course, are unable to perform in public these days.
33. Los Angeles Chamber Orchestra is now offering LACO at Home, featuring free, livestreamed performances. Check it out here.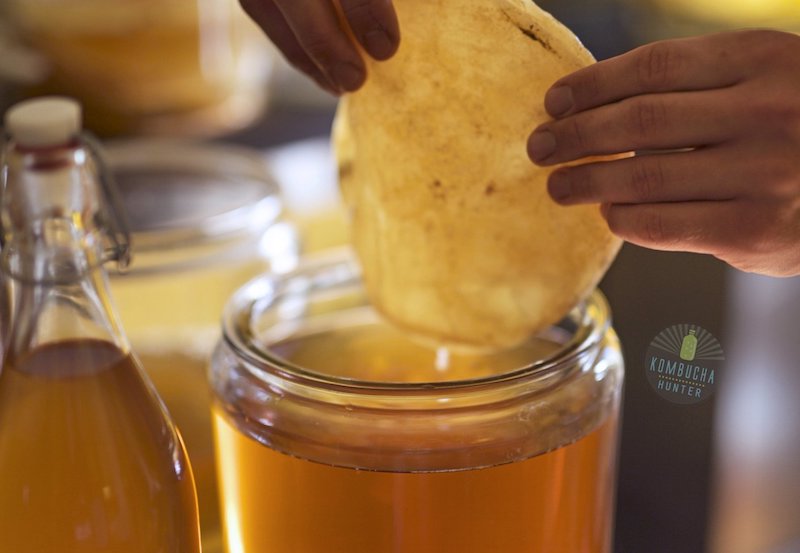 34. Learn how to make kombucha online with Kombucha Hunter's virtual classes. For $60, you'll get a large SCOBY and an 8 oz. starter via delivery, then a virtual 60-minute session. If you don't need a SCOBY or starter, it's $45. Shorter sessions are also available.
35. Everybody Gym is livestreaming its fitness classes on Zoom. Unlimited and basic members can watch for free, while non-members can drop in for $5.
36. Somatic Healers midday mindfulness on Instagram Live every Tuesday at 12:30 p.m. and a gong bath and guided relaxation on Thursdays at 8 p.m on Zoom. Find them on Instagram @somatichealers. To tune in on Zoom, click here. The Meeting ID is 163 182 806 and the password is onefamily.
37. Meditation app Calm is offering several free resources here, including sleep meditations, sleep stories, video tutorials on stretching, meditations for kids, and more.
38. Before staff left to follow L.A.'s Safer at Home order, The Getty Center staff shot some video of the museum's exhibit Michelangelo: Mind of the Master. See the first one here.
39. Comedy Quarantine is a free nightly comedy livestream. See tonight's schedule on Instagram @comedyquarantine.
40. Yoga instructor Dee Desault will lead a live "Ganja Yoga" class on her Instagram account @ganjayoga on Tuesdays at 6:30 p.m. and on Fridays at 11:30 a.m. Desault is partnering on this endeavor with cannabis company Aster Farms and delivery companies Sweet Flower and Sava. Get 20% off Aster Farms products when ordering on either delivery platform with the code ASTER.
41. Check out @karaokequarantine on Instagram to join a live, online karaoke night every Monday, Wednesday, Friday, and Saturday at 9 p.m. Other sessions come up and the schedule may vary, so check Instagram for the latest updates
42. The National History Museum of Los Angeles County (NHMLA) has launched the NHMLA Connects portal for online learning and exploration. Find videos, family activities, and more.
43. The Industry's site-specific opera Sweet Land was meant to take place at LA State Historic Park. Now, the Industry intends to sell online tickets good for a streaming video performance of the opera. The Industry describes the show as a "grotesque historical pageant that disrupts the dominant narrative of American identity." See more details here.
44. insightLA is offering online meditation and mindfulness classes through Zoom. Find their schedule of events here.
45. The Two Bit Circus Foundation is offering livestreams of hands-on activities that families can do while kids aren't in school. This service is available Monday through Friday on Two Bit Circus's Twitch channel.
46. The Winchester Mystery House is offering a free video tour through April 7. For those who would like to visit in the future, vouchers are available through May 1 for $26. You can redeem those vouchers for mansion tours at any time in the future.
47. A Faery Hunt typically offers live, interactive shows for children. Now, the company is offering virtual visits and parties for all the kids out of school. Parents can book 5-minute, half-hour, and hour sessions with storytelling, games, songs, and activities. See more here.
48. The Grammy Museum continues to offer free digital content including performances, lessons, and digital exhibits. Upcoming performances include Greta Van Fleet, Kool and the Gang, Common, and more.
49. Christine and the Queens will stage short live performances daily at 10 a.m. on Instagram Live.
50. Go on a virtual tour of the Egyptian Theater with Chief Projectionist Benjamin Tucker.
51. Miley Cyrus's live weekday talk show, Bright Minded, features discussions on lifestyle topics like fitness and sustainability with her celebrity friends. Tune in at 11:30 a.m. on Instagram and YouTube.
More lists:
This ongoing Google doc lists online cultural events all around the world, including streaming plays, operas, classes, and games.
And this ongoing Google doc lists puzzles, online courses, watch parties, livestreams, interactive books, and more.
Even more at-home ideas:
Remember that if you want updates sent straight to your inbox, you can sign up for the We Like L.A. email newsletter.