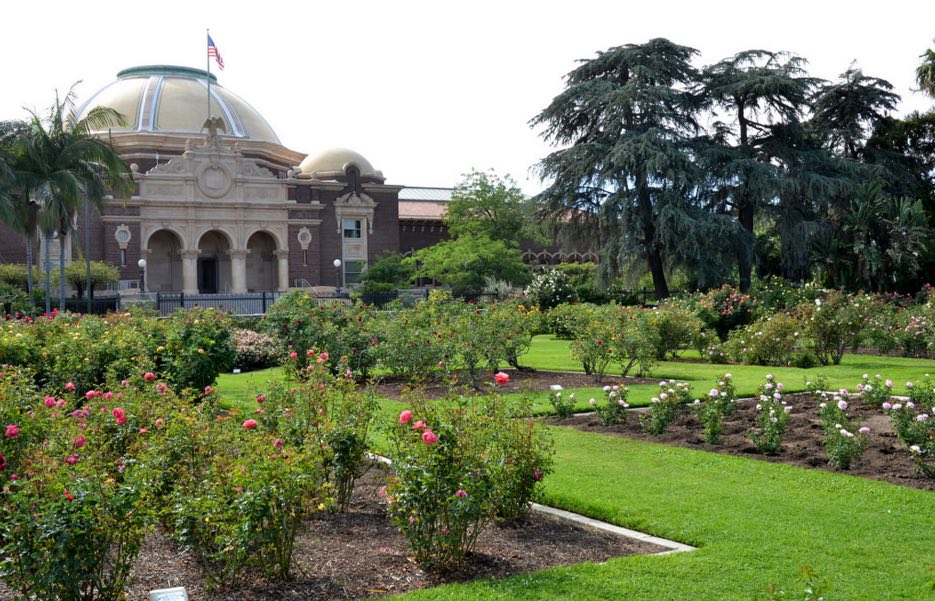 We used to tell you about all the things you could go out and do in Los Angeles on a daily, weekly, and monthly basis. Then, the coronavirus pandemic changed life for all of us, in a thousand small and massive ways. For a while, we posted strictly virtual events to keep you entertained and connected from your home. As the state, county, and city slowly reopen, we'll also include a mix of things you can do outside the house while still abiding by local health orders. We'll still offer plenty of online options for those of you who are self-isolating or who've decided to stay at home for the time being. We'll post a new list of options every Thursday morning. We hope they keep you busy, make you laugh, teach you something, or help you feel less alone.
This week, we've got more drive-in style events, Burger Week, Natural History Museum's Summer Nights series, a concert by the Los Angeles Chamber Orchestra, The Moth Virtual StorySLAM, and more. Have something you want to submit for next week? Hit us up: [email protected].
---
Out-of-the House Events
The Tribeca Drive-In cruises into the Pasadena Rose Bowl for a month-long series of movie screenings July 2-26. Tickets available now.
Concerts in Your Car is a drive-in music series in Ventura. See this week's full schedule and ticket information here.
Cinema Pop-Ups is a new drive-in theater series at the Rancho Mission Viejo Riding Park in San Juan Capistrano. Upcoming films include Gravity, Harry Potter and the Sorcerer's Stone, and Willy Wonka & the Chocolate Family (1971). Tickets are $25 per car. More info here.
See artist Lita Albuquerque's site-specific work "Red Earth" The Huntington Botanical Gardens. According to a release: "[T]he installation centers around a boulder capped with bright red pigment placed among towering bamboo in a grove of the Japanese Garden. It is exclusive to this particular time and place and is 'a stand-in for what I am hoping the visitor to feel, a sense of calm in the midst of chaos," Albuquerque said." On view through Nov. 2.
Long Beach and Los Angeles and Orange counties will participate in Burger Week, July 12-18. Select restaurants will offer burgers priced at $10 to $25 available for takeout and, in some cases, dine-in. Find more info here.
The Gentle Barn in Agua Dulce offers a drive-thru program on Sundays through August 2. You'll get a tour of the farm and see its animals from the safety of your car. Tickets are $28 per person and include a vegan lunch. All proceeds go to the Gentle Barn Foundation. More info here.
Alcove in Los Feliz will celebrate its 16th anniversary by giving back to its healthcare neighbors at Children's Hospital through a social media promotion. For every sweet item Angelenos purchase and post on social media with #AlcoveSweet16 from July 6-22, Alcove will give a slice of cake or cookie to CHLA at the end of the campaign.
Online Events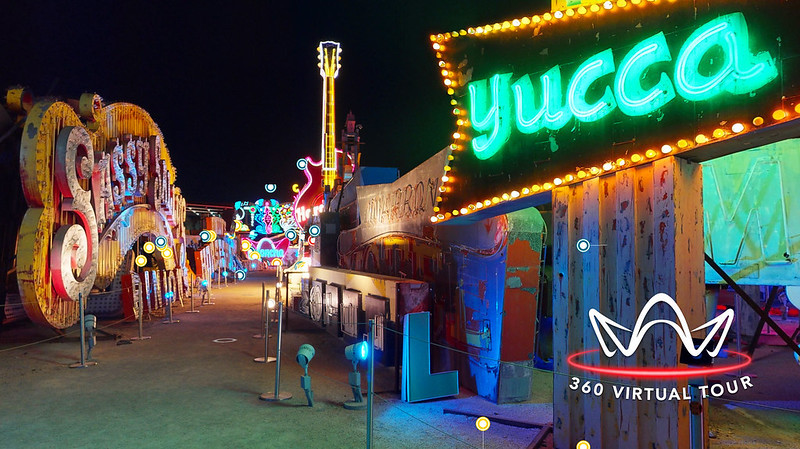 Take a virtual tour of Las Vegas's Neon Museum. You can click through the museum at night, visiting over 130 hotspots as you wander through glowing signs. Pieces from the museum's Tim Burton exhibit are included in the tour, too. Tickets are $10, but note that this isn't a timed experience. Buy once and you can access it whenever you like.
The Natural History Museum takes its monthly Summer Nights series online. It kicks off on Friday, July 10. Join hosts virtually in the NHM garden for a botanical cocktail hour (recipe provided), a home gardening discussion, and live music by Shuga Shay.
On July 11 at 10 a.m., join LACMA for an online yoga class inspired by works in Rufino Tamayo: Innovation and Experimentation. Artist Teresa Flores and yoga instructor/reporter Rebecca Plevin lead the educational wellness session. Tickets are $5 for members, $8 for non-members.
ROOTSTOCK is a 48-hour online festival taking place July 11 & 12 that pairs wine with music. Access to the music livestream is free, but if you want the wine they're sampling shipped to your house, you'll have to pay. See more info here.
On July 11 at 11 a.m., the Orange County Museum of Art presents a roundtable discussion with writer Carolyn Finney, Edgar Arceneaux, Kori Newkirk, and curator Daniel Duford on "how institutional racism has shaped public space and the American landscape." The discussion will draw on themes found in An Earth Song, A Body Song: Figures with Landscape from the OCMA Permanent Collection. RSVP here.
KCET's new series Southland Sessions premieres Wednesday, July 15 at 8 p.m. The first episode includes 10 cultural leaders in L.A. who will discuss how arts and culture can shape the future. More info here.
Corey Helford Gallery will host a virtual opening of ONCH's Sweet 16 Group Show, Hikari Shimoda's Silence and Affirmation, and Tina Yu's A Journey on July 11 at 4 p.m. More info here.
Los Angeles Chamber Orchestra (LACO) launches a free concert series on July 11 at 5 p.m. The ensemble has gathered, audience-free and with social distancing, to perform each concert at Zipper Hall in DTLA. Watch live here on July 11 and every other Saturday through Sept. 5 at 5 p.m., or on-demand here.
Enjoy a chill night of Rosé & Clay hosted by Still Life Ceramics on Friday, July 10 at 5 p.m.  Happening every Friday on @still_life_ceramics IG Live, viewers will follow along with a clay making workshop while sipping on a bottle of wine from Rappahannock Oyster Bar. For $35, the package includes a bottle of wine and a pound of clay. You can also add a second pound of clay for your quarantine buddy. Orders for delivery or pickup any day (except Monday) can be made on Rappahannock's Caviar listing here.
Resistance through the Power of the Pen: Diaspora Dialogue highlights the work of two poets: "The late Masizi Kunene whose work reflecting the mighty Zulu tribe led to recognition as his country's first poet laureate; and 85 year-old Don Mattera, who, in writing as poet, journalist and activist, chronicles the pain and power of the struggles of Black people everywhere." It's on July 12 at 2 p.m. Sign up here.
Hauser & Wirth's latest online exhibit features work from post-war American artist David Smith (1906-1965).
Storytelling podcast RISK! is on July 11 at 6 p.m. PST. Guests include Kevin Allison, Ellen Acuario, Tracey Segarra, Drew Prochaska, and Erin Barker. Tickets are $15.
Author Tony Wolf will unbox an antique "ghost show" he inherited from his father. It's from a company called Ghost Factory that manufactured creepy effects in the early to mid-20th century. Join Wolf and Atlas Obscura on July 10 at 5 p.m. PST. Tickets are $8.
Chef Eric's Culinary Classroom is now offering its kids' camps online. These interactive Zoom lessons allow children and adults to cook together. Participants receive shopping and equipment lists via email beforehand, with suggestions for basic tools if you don't have everything. Register online here.
The Los Angeles Museum of the Holocaust presents Building Bridges: A Cross-Cultural Dialogue about Racism on July 14 at 11 a.m. on Zoom. This is an ongoing series. This installment's panelists include Julie Bank, board chair, Jewish Center for Justice; Michael Lawson, president and CEO, Los Angeles Urban League; Helen Torres, CEO, Hispanas Organized for Political Equality; and Charlie Woo, board chair, Center for Asian Americans United for Self-Empowerment. The suggested donation is $10. Register here.
Dance with The Music Center through online dance sessions July 10 through September 4 at 7 p.m. This week, it's Bollywood with Achinta S. McDaniel.
The Moth Virtual StorySLAM Los Angeles series kicks off on July 15 at 7:15 p.m. with "Do Over." Hear five-minute stories about second chances then vote for your favorite storyteller. Tickets are $10.
The Grammy Museum has numerous digital exhibits and public programs this month. Upcoming artists include Ray Wylie Hubbard and The Jayhawks, plus the exhibit The Road to GRAMMY Awards. More info here.
The L.A. Phil's YOLA National at Home is a series of courses, masterclasses, project-based learning offerings, and keynote addresses from Gustavo Dudamel and Thomas Wilkins. They're presented July 10-31 on Zoom and YouTube Live. See the full lineup here.
Test your knowledge of Broadway musicals via Geeks Who Drink's online trivia. It's on July 15 at 6 p.m. PST. Tickets are $6.
Join the Pacific Opera Project for a watch party of their bilingual performance of Madame Butterly on July 15 at 5 p.m. More info here.
Watch Parked, a documentary about a one-night, drive-in dance performance. The audience stayed in their cars while the performers danced, at least six feet apart and in masks, in a parking lot.
Starting July 6, The Beverly Center will offer a free kids crafting series. Every other Monday form July 6 through August 17, you can pick up a free kit at the concierge, then watch a how-to video on the Beverly Center's Instagram. This week, you'll learn how to create a hanging butterfly garden.
Kritzerland is an online concert to benefit NoHo theaters on July 12 at 5 p.m. You'll enjoy theater and film songs from performers including Daniel Thomas Bellusci, Jason Graae, Norm Lewis, Kerry O'Malley, Hartley Powers, Emily Skinner, Sami Staitman, Adrienne Stiefel, Robert Yacko, and more. The concert is free on YouTube or Facebook Live. Donations welcome.
Laemmle Cinemas presents the virtual opening of Widow of Silence on July 10. Synopsis: "Based on many true stories in conflict-ridden Kashmir, Widow of Silence tells how one woman's attempts to have her husband proclaimed dead unfolds into a nightmare of unending proportions."
Check out Fairyland Foibles from The Wallis Studio Ensemble. It's an 8-episode, interactive digital radio play that you can watch on Facebook. The first episode is available now, while all future episodes stream live on Saturdays, July 4 to August 15, at 7 p.m.
Drew Droege hosts Your Late Night Show Tonight on July 10 at 10:30 p.m. on The Pack Theater's Twitch channel with guest Fortune Feimster.
Artists Antonio Pelayo and Isaac Pelayo's "The American Dream" is on view at the Bruce Lurie Gallery from July 15 through July 31.
The Elysian Valley Arts Collective presents an online poetry workshop with Rex Weiner and guest poets on July 9 at 7 p.m. Register here.
Get advice on reopening your business with Roadmap to Recovery Guidance for L.A. Small Businesses, a free webinar series presented by SBDC and the County Department of Consumer and Business Affairs. Hair Salons and Barbershops will take place on Thursday, July 9 at 3 p.m. and Office-Based Worksites on Thursday, July 16 at 3 p.m. Register here.
Comedians compete to guess the movie in Silent Trailers Live! Virtual Show July 11 at 5 p.m. The game show pits comedians against film buff and host Keith Malley as they all attempt to decipher co-host Chemda's descriptions of movie trailers. You should also know Chemda has virtually no celebrity knowledge.
Even more at-home ideas:
Remember that if you want updates sent straight to your inbox, you can sign up for the We Like L.A. email newsletter.