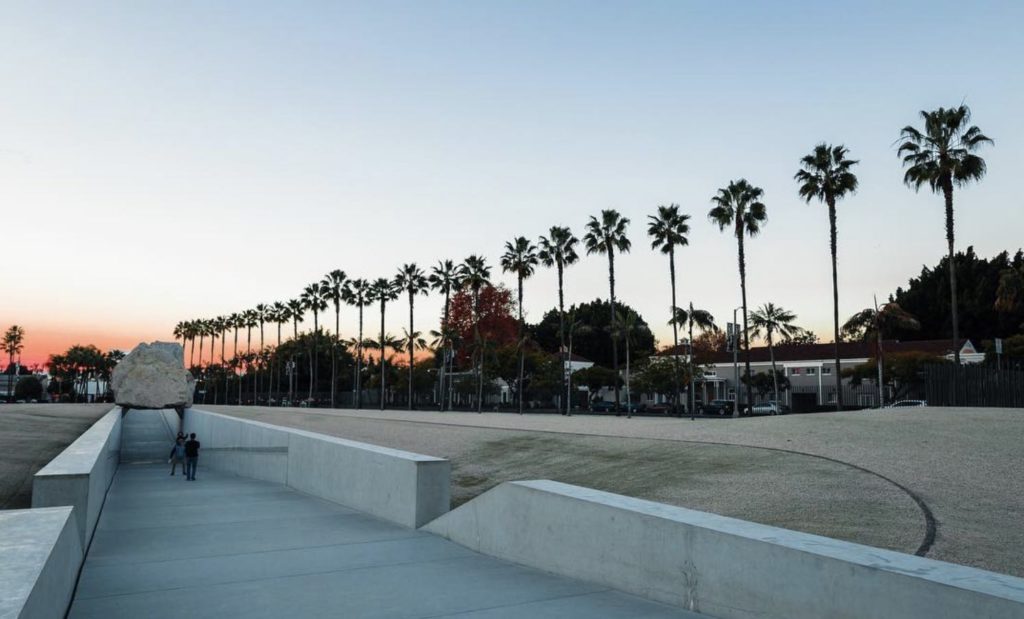 We used to tell you about all the things you could go out and do in Los Angeles on a daily, weekly, and monthly basis. Then, COVID-19 changed life for all of us, in a thousand small and massive ways. Until the pandemic is behind us, we'll post events that adhere to Public Health's current protocols—including plenty of at-home and online events—every Monday and Thursday. We hope they keep you busy, make you laugh, teach you something, or help you feel less alone.
This weekend, we've got Dine Out Long Beach, in-person and online art shows, Easter markets and brunch specials, new exhibits at LACMA and the Natural History Museum, an online murder-mystery game, and more. Have something you want to submit for next week? Hit us up: [email protected].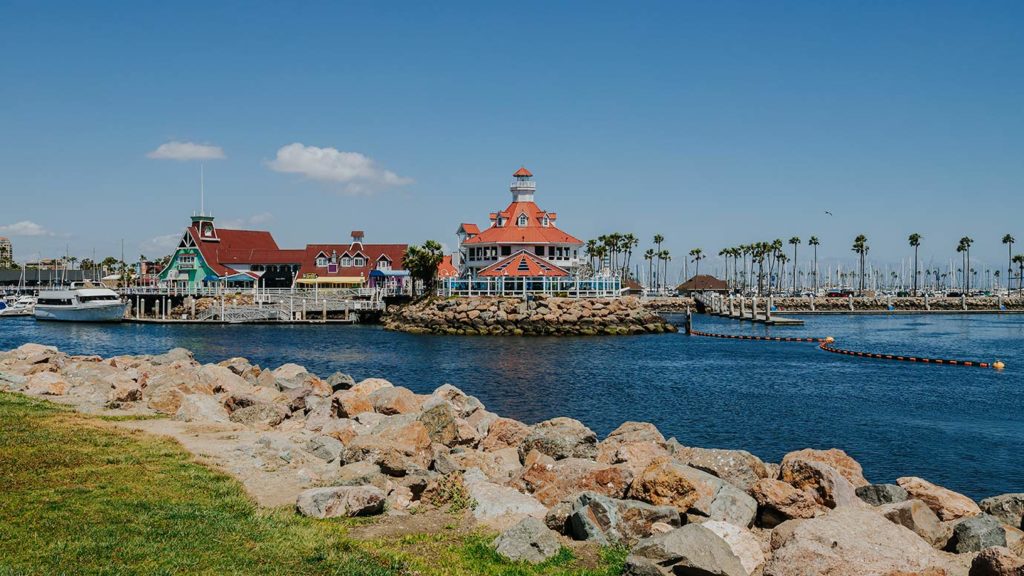 In-Person Events
South Coast Botanic Garden's upcoming butterfly experience, SOAR, is set to open on April 1 with a new pavilion featuring live tropical butterflies. Advance reservations are required and can be made online now.
Dine Out Long Beach is April 1-15, featuring deals for dine-in and takeout at 60 Long Beach restaurants. No tickets are needed, just visit any participating restaurant and ask for the Restaurant & Cocktail Week menu.
Artist George Townley is back with another exhibit that pays homage to Los Angeles at sunset. 'Sun Kissed' highlights landmarks like the Hollywood Bowl and even the LAX In-N-Out. The show opens at Gallery 1988 on Friday, April 2, both online and for limited in-person viewing.
On April 4 at 7 p.m. and 8 p.m., OxyArts will present Direct Care, a site-specific choreographed performance in response to the Care Report exhibit, "exploring the dynamics, gestures, and aesthetics of social movement and protest, rooted in feminine and femme care rituals." The performance is visible through street-facing windows on York Blvd., and via video afterward.
Magic Asphalt, the standup comedy drive-in in the Magic Castle's parking lot, returns this weekend. For the lineup and tickets, go here.
Milo & Olive's Easter Market is on April 3 from 10 a.m. to 1 p.m. Find Easter baskets, tea towels, and aprons from Heather Taylor Home; baked goods; and Milo & Olive sweatshirts and totes. Also, bring toiletries, new socks, Easter baskets, and first aid kits to donate to Black Women Lead, who will distribute the items to unhoused individuals on Skid Row. 5% of sales will be donated to the L.A. chapter of Asian Americans Advancing Justice.
Street Food Cinema has pivoted to a drive-in format at King Gillette Ranch in Calabasas. This week, catch a screening of Star Wars VII: The Force Awakens.
A bake sale at Grand Central Market to support the Children's Hospital Los Angeles Make March Matter Campaign runs March 29 through April 4. Vendors include The Donut Man, Fat & Flour, Go Get Em Tiger, Just What I Kneaded, Republique, and more. More info here.
Thinkspace Projects presents two new solo shows April 3-24. "Giorgiko | What Is and what is not" features work from from the husband-and-wife duo Giorgiko that incorporates "the etymological root of the word 'apcalypse'… into whimsical paintings inspired by the events of 2020." In Gallery II is Brad Woofin's "Glad You're Here," featuring paintings that "take cues from the moods of certain old songs to create images that are nothing short of poetic."
ROW DTLA is giving back to frontline workers with a "Buy A Meal, Give A Meal" campaign from March 20-April 16. For every meal purchased on-site at one of ROW DTLA's culinary concepts, one meal will be donated to essential workers at Keck Hospital of USC. Participating restaurants include Hayato, Rappahannock Oyster Bar, Go Get 'Em Tiger, Pikunico and Café Dulce with meals donated from a different restaurant each week.
Cinelounge Sunset in Hollywood has reopened with limited capacity. This weekend, they'll be screening Godzilla vs. Kong.
HBO Max is hosting Genera+ion Un-Fashion Showcase, a pop-up installation with FIDM and costume designer Shirley Kurata to celebrate the first season of Genera+ion, a new dramedy series "following a diverse group of high school students whose exploration of modern sexuality (devices and all) tests deeply entrenched beliefs about life, love and the nature of family in their conservative community." The event takes place April 2-21 at The LAB in Orange County and features "custom-made fashion looks inspired by each of the central characters on the show, created by up-and-coming student and alumni designers."
Wallis Annenberg PetSpace is reopening with free reservations for small, socially-distanced groups starting March 31. Guests are welcomed back to enjoy an hour-long PetSpace Experience that includes a behind-the-scenes presentation of the workings of Annenberg PetSpace, activities for kids, a visit to the all-new Critter Corner, and a live Pet Encounter! Bookings are available now.
The Petersen Automotive Museum is now to the public featuring three new exhibits including Supercars: A Century of Spectacle and Speed. The exhibit highlights the evolution of the "supercar," showcasing over 30 high-performance vehicles. Advance reservations are required and can be made online now.
Dugan's Backyard Playhouse in Woodland Hills offers an outdoor performance of the play The Ghosts of Mary Lincoln. Show dates are Fridays and Saturdays at 8 p.m. from April 2 through May 1. The suggested donation is $20. Reserve tickets by emailing [email protected].
Lanea in Santa Monica will celebrate Easter with an All You Can Eat Breakfast & Brunch Tacos event. For $25 per person, enjoy all the brunch tacos you please, including eggs and chorizo, eggs and bacon, eggs and sausage, and eggs and Beyond Meat. Cocktails, including margarita flights and mimosas, will also be available. This offer is valid on Easter Sunday from 11 a.m. to 2 p.m.
Madre West Hollywood launched a multi-course seasonal tasting menu this week. Priced at $65 per person, the menu includes a four-course meal and mezcal flight highlighting rare woman-made mezcals. The tasting menu will change on a monthly basis. The first iteration will include Rajas con Queso with black truffles, Barbacoa de Borrego from Central Valles, Frijoles de la Olla with pork, and Chiles de Agua. The menu is available for limited reservations each night from Thursday through Sunday, 6-10 p.m.
Savoca is now open at JW Marriot Los Angeles L.A. Live and will launch a Sunday brunch service on April 4 between 11 a.m. and 2 p.m. Items include the Bacon Donut Social ($14) with glazed bombolini, bacon cream cheese, candied bacon, lardon, and coffee vanilla syrup; 'Morning After' Carbonara ($17)with torchio pasta, Italian sausage, caramelized onion, and pecorino Romano; Eggs in Purgatory ($20) with fire roasted tomatoes, spicy Italian sausage, mozzarella, and grilled focaccia; and the Bolo "Burger" ($22) with beef patty, Savoca bolognese, fresh mozzarella, focaccia bun, fried egg, and fries.
On April 1, LACMA will reopen its indoor galleries, including six brand new exhibits, for public viewing in accordance with Public Health guidelines. For now, there will be no in-person screenings or events, but the LACMA Store and the LACMA Café airstream will be open. Ray's & Stark Bar and Coffee + Milk will also reopen on April 7. Advance reservations are required and can be made online now.
TBS is celebrating the return its gameshow Wipeout with an experiential activation called "Big Balls Are Back" on the Santa Monica Pier, March 31 – April 4 from 10 a.m. to 10 p.m. The installation includes the giant red balls you'll see on the Wipeout obstacle course, measuring 25 feet tall and 70 feet long. Fans can take a picture and participate in mock contestant-style interviews with the Wipeout "sideline reporter." Fans can also scan a QR code and enter the Wipeout Bracket Battle for a chance to win the grand prize of a $1000 gift card and Wipeout swag.
The Autry will welcome guests back with a handful of new exhibits, including the museum-favorite Masters of the American West. Members of the museum can visit starting March 30 and the general public will gain access on April 6. Advance reservations are required and can be made online now.
If you happen to swing by the Beverly Center, you'll notice a few free art opportunities. They include two large-scale installations by artists Pae White located at the escalators facing Beverly and La Cienega, and two murals by James Goldcrown and Stevie Hannigan at the 3rd and La Cienega valets. See everything that's going on here.
The Natural History Museum of Los Angeles County will reopen to the public on April 1 with two new exhibitions Rise Up L.A.: A Century of Votes for Women and Spiky, Hairy, Shiny: Insects of L.A. Advance reservations are required and can be made online now.
WE Drive-Ins in Santa Monica screens Godzilla vs. Kong this week.
Knott's Taste of Boysenberry Festival features over 80 boysenberry-inspired savory and sweet bites and themed beverages. The festival takes place at the theme park on select dates through May 2. Tickets are $45.
Desert X's biannual public art show continues through May 16. Artists have been commissioned to use the desert landscape as their canvas with breathtaking results. You'll find the works spread throughout the Coachella Valley in various outdoor locations.
The Andaz West Hollywood's Late Night Drive-In series takes place on the third level of the hotel's parking garage. On April 3, they'll screen TOMORROW'S TODAY.
JW Marriott Los Angeles Live poolside dinner & a movie is $45 per guest and includes one appetizer, one entree, unlimited popcorn, and the screening. This Friday, catch Rocketman. Other snacks, beer, wine, and cocktails are also available for purchase. Tickets and more info are here.
Bourbon Steak LA will be offering a MINA inspired Easter brunch for dine-in on Sunday, April 4 from 11 a.m. through 3 p.m. The three-course prix-fixe includes fanciful dishes such as "Greens, Eggs & Ham", Short Rib Pop Tart, Pecan Dandy Cinnamon Roll, and more. The brunch is $75 per person. For those who wish to spend Easter in the comfort of their own homes, Bourbon Steak is offering a Black Angus Bone-In Prime Rib ($249) and a Lamb Roast ($189) take-home package that can be prepared ready to serve, or uncooked with cooking instructions. Roast packages include a choice of a large house or Caesar salad, parker rolls and truffle butter, Mac & Cheese, Classic Potato Puree, Grilled Asparagus, and Pecan Cinnamon Rolls for dessert. All Easter packages are available for pre-order by Friday, April 1 at 5 p.m. Pickup will be held on Sunday, April 4 from 4-6 p.m.
Du-Par's Restaurant at the Original Farmers Market has an Easter menu available for dine-in or takeout April 1-4. Adults can get soup, bourbon-glazed salmon or ham, charred asparagus, mashed potatoes, and a slice of pie for $29.95. Children's meals are $17.95.
The award-winning Baldwin Hills restaurant Post & Beam reopens for dine-in service on April 4 with new Chef de Cuisine Martin Draluck, formerly of Hatchet Hall. Diners will see the return of favorite dishes such as vegan crab cakes, shrimp grits, jerk catfish, and beef short ribs, alongside new additions including an oyster menu.
The Raymond 1886 in Pasadena will host an Easter Brunch on April 4 featuring Croque Madame, Blueberry & Pistachio Pancakes, and Smoked Salmon Toast, among other dishes. The festivities continue for dinner service that evening with Rabbit Pappardelle; an Easter Parfait of mascarpone, rhubarb tuile and strawberry coulis; and a special holiday cocktail.
Employees Only turned its parking lot into Summer Social Club last year featuring a roster of weekly culinary pop-ups paired with refreshing cocktails. Every Monday through Sunday, find a different pop-up, such as hand-made pasta from Orso Pasta, Mediterranean rice dishes and dips from Golden Rice Company, and wok-fried Asian street food by Pigeon.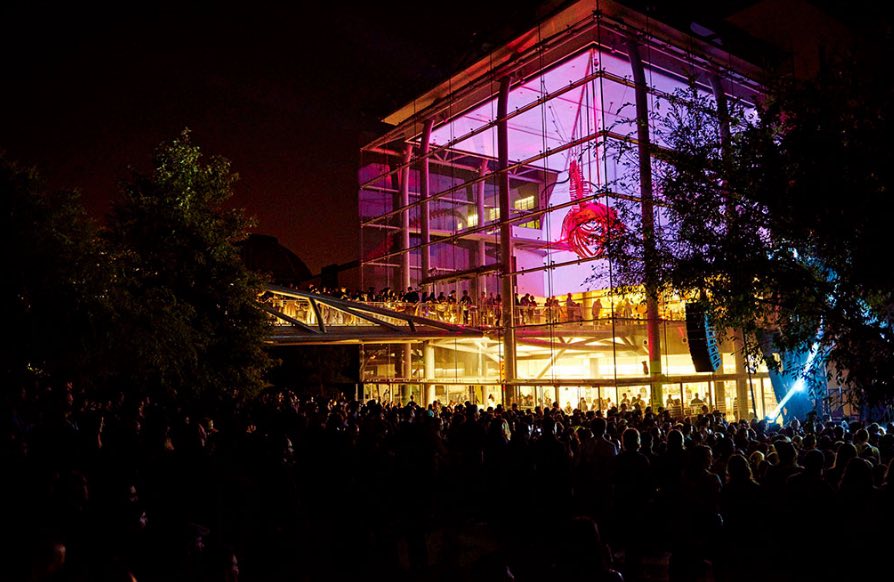 At-Home & Online Events
Underneath the Freeways of Los Angeles is a virtual interactive murder-mystery experience by Matthew Paul Olmos and directed by Michael Alvarez. The show is set in 1960s L.A., where two bodies have been discovered in Hollenbeck Park in East L.A. The audience must ask the right questions to find the guilty party. Show dates are April 2-28. Tickets are $15-25 here.
The Other Art Fair is virtual this year from March 30 through April 4. It features over 100 top emerging artists from around the globe within a 3D virtual fair environment. Registration for the event is free.
NHM presents First Fridays Connected: L.A. at the Intersections on April 2. The virtual event features DJ Francesca Harding, a cocktail demo from Elle Nucci, and a livestream discussion about Climate Crisis, moderated by Dr. Knatokie Ford, founder and CEO of Fly Sci® Enterprise and featuring panelists Leah Thomas, intersectional environmental activist and eco-communicator, and Nick Shapiro, assistant professor of biology and society at UCLA. A performance from violinist and vocalist Sudan Archives will follow.
Esotouric's next event, "John Fante's Bunker Hill and Downtown Los Angeles Literary Time Machine Webinar," is a virtual tour of the life, work, and landmarks of author John Fante (Ask the Dusk) featuring Fante's children, Jim Fante and Vickie Fante Cohen, artist Barbara McCarren, Fante scholar Matteo Cacco, and Gordon Pattison, who grew up in a Bunker Hill mansion. Tune in on April 3 at noon. Tickets are $10 and include access to the recording for one week.
For one night only, Group Rep will stream a performance of the play Revenge, a thriller directed by Bruce Kimmel. Watch on April 3 at 5 p.m. here.
Delejos is an immersive theater experience conducted over Zoom from writer/actor/comedian Julia Piñero. When her partner, Jose Zambrano, died unexpectedly in 2019, Piñero turned to Zambrano's unfinished virtual reality game about long-distance love, Delejos. Though Delajos was originally about Zambrano's forced immigration from Venezuela, it took on a new meaning for Piñero after his death. This two-hour performance is "a true story that weaves together standup comedy, live music, and a virtual reality experience." Tickets are currently available through May 1. They're free, but you'll need to reserve them here.
The 36th annual Santa Barbara International Film Festival runs March 31 through April 10 this year, offering both free beachfront drive-in screenings and online screenings. Choose from 47 world premieres and 37 U.S. premieres. Select films include Invisible Valley, Trees of Peace, The Conservation Game, and more. Get your passes at sbiff.org.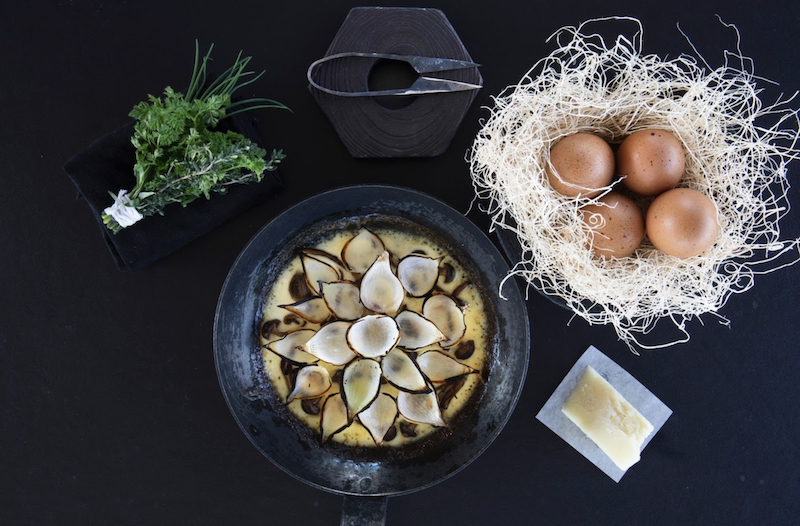 Dining Events, Pickup & Delivery
When you've exhausted all your regular go-to dining options, turn your attention to our latest dining guide: 23 L.A. Ghost Kitchens With Exciting Options for Delivery/Takeout.
Vespertine's at-home Easter brunch box will feature duck fat-roasted potato "Millefeuille," caramelized onion financier, oven roast eggs with black truffle, and more. Each box cost $55 per person. Reservations are on Tock, pickup takes place Saturday and Sunday from 10 a.m. to 1 p.m.
Destroyer has released a set of three pastel-colored croissants for Easter filled with seasonal fruit such as rhubarb, passionfruit, kumquat, black currant, and more. Pre-ordered here for $24.
Maple Block is offering Easter Sunday packages suitable for 4-6. They include wood-smoked meats by the pound, plus sides and sweets. The Easter Ham package is $146 and includes 2.5 pounds of sliced peach wood-smoked ham, two classic sides, a pint of pickles, six buttermilk biscuits or six slices of cornbread, and market chopped salad. Pre-order by April 2 for pickup on April 4.
Bianca is celebrating Easter with a variety of pastries from around the world, including Colomba, Rosca de Pascua, Hot Cross Buns, and Carrot Cake. You can also snag an egg decorating kit for $21. Pre-order by March 31.
Need more delivery and takeout options? Check out our latest comprehensive guide here.