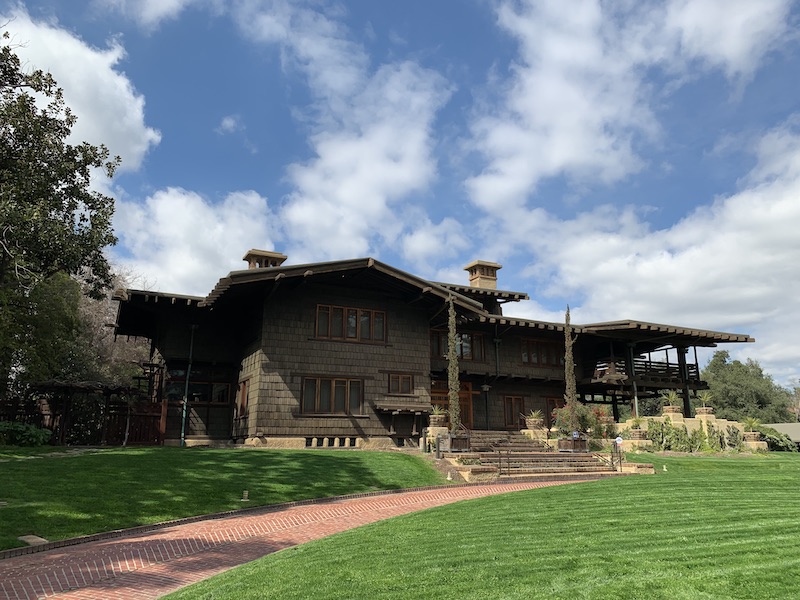 Every week in Los Angeles there are tons of great things to do (even before the weekend gets started) that we think you ought to have on your radar. With that in mind, we put together a list every Monday through Friday morning to keep you in the know about what's happening in the city you love (or maybe just like).
This week, from Monday, October 7 to Friday, October 11, features Pie Night at 189 by Dominique Ansel, Griffith Observatory Sunset Walk & Talk, Malibu Wine Safari Haunted Nights Tour, Pasadena ArtNight, San Fernando Valley Halloween Drive-In Nights, L.A. Comic Con and MUCH more.
Remember you can always go to our L.A. events calendar page to get an updated rundown of what's happening around the city.
Hope you find the rundown useful and, as always, enjoy your week!
---
Keep in mind that while we retain complete editorial control of our content, for some of the ticketing options provided we utilize affiliate links and receive a commission if you purchase through our links.
---
Monday October 7th, 2019
1. E.P. & L.P. in West Hollywood continues their stylish cinema series Melrose Rooftop Theatre with a screenings of Beetlejuice, Interview with the Vampire and more this week.
2 .On Monday head to Japanese inspired listening café Hi-Fi bar for a listening event before the big Day of Atonement. A Yom Kippur-themed playlist will be spun and your ticket covers one drink plus pizza and salad from Brooklyn-style Lupetti Pizzeria.
3. Beyond Fest, Los Angeles' strangest, scariest, and largest genre film festival returns Sep. 25 to Oct. 8 with another year of bold programming.
4. There's a daily Great Pumpkin Hunt happening at the South Coast Botanic Garden featuring an imaginative scavenger hunt, light hiking, a pumpkin shop and access to the gorgeous 87-acre grounds. Great for families. Halloween costumes are welcome.
5. Take a Historical Walk in DTLA with L.A. stairmaster Bob Inman then follow it up with a group viewing of Above the Arroyo: A Dream of the Stairs of Los Angeles playing at Regal L.A. LIVE.
Tuesday October 8th, 2019
6. Sometimes one slice is just not enough. Thankfully Pie Night at 189 by Dominique Ansel will kick start pie season with a ticketed event where diners will enjoy unlimited slices of 10 different pies. From sweet like a strawberry rhubarb cheesecake pie to savory creations like the slow-cooked–pork al pastor pie, you'll look at pie in an entirely different way after this meal.
7. A colorful, winding installation called The Second Home Serpentine Pavilion is now open at the La Brea Tar Pits for the summer and its 100% free for the public to roam and explore. The pavilion is open daily and will run through November 24. FREE
8. 260LA is hosting a Y-3 Adidas sample sale October 8-13. Score deals on the coveted collaboration between adidas and Japanese designer Yohji Yamamoto. Men's and women's athletic footwear, athletic apparel, and accessories will be up to 80% off retail.
9. Hello Kitty Friends Around the World Tour celebrates Hello Kitty's 45-year anniversary with a multi-room, sensory-rich, brilliant walk-through adventure from September 20 through October 20. The 10,000-square-foot pop-up takes you aboard 'Hello Kitty Air' to virtually visit London, Paris, New York, Honolulu, and Tokyo.
10. Free museum days: Autry Museum of the American West and Los Angeles County Museum of Art
Wednesday October 9th, 2019
11. The Haunted 2: Welcome Foolish Mortals is an art exhibit inspired by places like the Haunted Mansion at Disneyland. Marvel at creepy animatronic works alongside paintings, sculptures, and jewelry. Happening at The Hive Gallery in Downtown Los Angeles the exhibit will run October 6 through November 3 and is free to view. FREE
12. Griffith Observatory offers a Sunset Walk & Talk one evening a month led by a Park Ranger and museum guide. FREE
13. Outdoor Voices, ROW DTLA, and Better Booch team up to host evening wellness gatherings for the month. This Wednesday head to ROW DTLA Building 1 Rooftop for a mat pilates work out led by Coreology followed by activations by The Things We Do & beverages from OLIPOP. RSVP is mandatory. FREE
14. Every Wednesday The Continental Club in DTLA features live jazz hosted by Matthew Yeakley plus complimentary mini cupcakes from Big Man Bakes. No cover!
15. Plan C a free comedy show happening on the second Wednesday of every month at The York in Highland Park returns for a round of progressive laughs starting at 9 p.m. FREE
Thursday October 10th, 2019
16. Malibu Wine Safaris launched a Haunted Nights Tour this month promising "otherworldly dimensions, haunted forests, psychedelic sci-fi tunnels and beyond." Tickets are available for Thursday and Friday this week.
17. The Natural History Museums latest exhibit dives into the scientific inspiration behind some of Hollywoods most terrifying creatures. "Natural History of Horror" opens October 10, 2019 through April 19, 2020 and will include rare movie props, film footage, activities and museum specimens.
18. Knott's Scary Farm is back with their signature haunted attractions, mazes and thousands of monsters ready to scare the living day light out of you and your crew. Check for discount tickets before making your purchase. DISCOUNTED (via Goldstar)
19. Pumpkin Nights feature thousands of carved pumpkins across several pumpkin-themed lands accompanied with special holiday activities. Happening October 10 through November 3.
20. The Queen Mary's Dark Harbor returns with six terrifying mazes, including the brand new Rogue, in which the crew either is (or isn't?) working to save the capsized vessel you're trapped aboard. Nightly entertainment, rides, roaming monsters, and themed lounges round out Dark Harbor's offerings. Happening September 26 through November 2. Check for discount tickets before making your purchase. DISCOUNTED (via Goldstar)
21. Head to this year's IndieCade to check out independent video games from around the world. Guests will be able to preview and play games, join in on forums and workshops with the signature event "Night Gaming", featuring gameplay underneath the night sky. Happening Oct. 10-12.
22. Plática: Remembering Frida hosted by LA Plaza de Cultura y Artes welcomes the authors of the anthology, Remembering Frida for a night of insights, humor, history and music based on their published work about Frida Khalo. FREE
23. Taste of Pasadena features food and drink tastings from over 25 Pasadena restaurants at The Rose Bowl. DISCOUNTED (via Goldstar)
24.Nights of the Jack, a half mile trail completely filled with thousands of pop culture inspired hand-carved illuminated Jack O'Lanterns returns to King Gillette Ranch in Calabasas October 3 through November 3 for a spooktacular family friendly event.
25. Downtown Art Walk brings art enthusiasts and locals together every second Thursday of each month to take part in gallery tours, parties, food trucks, and and more in the heart of the Los Angeles Historic Core.
26. Artist Maximillian's popular horror-themed pop-up I Like Scary Movies returns for Halloween season September 20 through November 17. The detailed and beautiful series of installations is a love letter from the artist to iconic horror films like The Lost Boys, Beetlejuice, and The Shining. Runs Wednesday through Sundays. Check for discount tickets before making your purchase. DISCOUNTED (via Goldstar)
27. OUE Skyspace hosts a happy hour every Thursday this month from 5-9 p.m. with $6 beer, $8 wines, $10 signature cocktails and $2 tacos. Guests will also enjoy Thursday Night Football and music by KCRWs Anthony Valadez.
28. Every Thursday the Motherland comedy show brings known comics to the stage for free at Filipino restaurant Kusina Filipina in Eagle Rock. FREE
29. Creep L.A. presents the fifth installment of HAUS OF CREEP an immersive 75-minute experience that takes guests in a bizarre world where reality and performance art blur in a very dark way. HAUS OF CREEP will run from September 13 through November 3 on all weekends with some weeknights available.
30. There's a free mindful awareness meditation going on at the Hammer. Participants are welcome to stay for the entire 30-minute session or leave when they choose. FREE
31. Free museum days: Japanese American National Museum (from 5 to 8 p.m.), MOCA Grand (from 5 to 8 p.m.), Skirball Cultural Center (noon to 5 p.m.), Long Beach Museum of Art (3 to 8 p.m.) and USC Pacific Asian Museum (5 to 8 p.m.)
Friday October 11th, 2019
32. This annual free celebration Pasadena ArtNight attracts tens of thousands of annual visitors to a one-night event where more than twenty of Pasadena's arts and cultural institutions offer free admission. Guests can expect on-site food trucks and live performances at many of the participating locations, including Armory Center for the Arts, The Gamble House, the Pasadena Museum of History, USC Asian Pacific Museum, and more. FREE
33. Spooky season is in full effect at San Fernando Valley Halloween Drive-In Nights, where you can enjoy a classic horror film at the Lake Balboa Complex, where you will be able to park your vehicle, listen to the movie via your radio speakers, and take in a double feature to match the season. Ghostbusters and Friday The 13th will be screened on Friday. The following day, October 12, see Adams Family and The Exorcist. Check for discount tickets before making your purchase. DISCOUNTED (via Goldstar)
34. Now in its 9th year, L.A. Comic Con returns to the Los Angeles Convention Center October 11-13 with 800+ diverse artists and vendors, selling comics, collectibles, art, toys, apparel, and everything in-between. Last year's three-day event had over 100,000 attendees.
35. Los Angeles Haunted Hayride will unify under one theme this year Midnight Falls a fictional town in 1985 filled with macabre characters. Check out the Roadkill Ranch on the outskirts of town; Trick or Treat in a ghoulish neighborhood; drop by the local mortuary, or engage in mini-escape games. Of course, the centerpiece remains the hayride, which will take guests straight to the hellish portal from which the town's nightmares escape. Check for discount tickets before making your purchase. DISCOUNTED (via Goldstar)
36. Rancho Santa Ana Botanic Garden's family-friendly night time event Things That Go Bump in the Night (October 11-12) invites the public to explore the grounds, get to know nocturnal animals that call the garden their home and capture a view of night-blooming flowers and carnivorous plants.
37. Want to celebrate Halloween early? Universal Studios Halloween Horror Nights has been spooking crowds for over 25 years, the park employs the industry's best special effects to bring pop cultures most famous movies and shows to life. Mazes include Stranger Things, Walking Dead and the new Ghostbusters experience. Check for discounted tickets before making your purchase. DISCOUNTED (via Goldstar)
38. Alpine Village Oktoberfest returns this Friday with traditional Bavarian fun like Oom Pah Pah party bands, German fare, and delicious cold German beers. Oktoberfest runs Fridays through Sundays October 4 – 27.
39. Obie Award-winning writer and director Ain Gordon re-imagines the story of John E. Fryer the courageous gay psychiatrist turn activist who made a profound impact on LGBTQ civil rights in 217 Boxes of Dr. Henry Anonymous presented by Center for the Art of Performance UCLA. The show runs Friday and Saturday.
40. Now in its third year, Haunted Little Tokyo is filling one of Los Angeles' most historic and exciting neighborhoods with tricks and treats. Activities will span the whole month of October and include film screenings, a pumpkin patch, a block party and a trick or treat night.
41. Zombie Joe's Underground Theatre in North Hollywood presents their annual Halloween iteration of Urban Death Tour of Terror. Guests will wind through a short maze before entering a darkened theater where series of disturbing vignettes will be presented one after another. The show runs October 4 to November 2, Fridays and Saturdays plus Halloween night. Check for discount tickets before making your purchase. DISCOUNTED (via Goldstar)
42. Get up close and personal with sharks at the Aquarium of the Pacific during Shark Lagoon Nights. Guests will have the opportunity to touch bamboo sharks and view large sharks in an after hours setting. FREE
43. Street Food Cinema's Halloween-themed series at Downtown's Million Dollar Theatre kicks off their month long residency with the classic 1978 film Halloween. Guests are allowed to bring food to the screening and backstage ghost tours for $12 is also available.
44. Ford Theatres presents the premiere of Hassan Hajjaj: My Rockstars Experimental Live. For one night only, the live installation infuses live musical performances, a projected installation of the famous My Rockstars Experimental Vol. 1 series by Hajjaj all live on stage for the first time.
45. Überfest is back at Brouwerij West in San Pedro for epic chicken dancing, loads of food and beer plus an Oompah meets rock n' roll band with audience contests running every hour. Happening this Friday and Saturday. DISCOUNTED (via Goldstar)
46. The Fairplex transform into a German playground for Oktoberfest on October 4-19 Fridays and Saturdays. Expect Bavarian music, chicken dancing, bratwurst and pretzels while knocking back some authentic German beers. Check for discount tickets before making your purchase. DISCOUNTED (via Goldstar)
47. Head to Two Bit Circus for Whispers In The Dark, an interactive mystery using magic, mentalism, and immersive theater. You'll sit in on an intimate séance to communicate with ghosts to unlock secrets and solve the crime of a centuries-old unsolved murder.
48. Reign of Terror is one of the largest haunted houses you can attend, and it grows bigger every year. This year promises 115 rooms, encompassing nine different themes, each one connected to the last. Themes include Infected, Asylum, Miner's Revenge, Fun House, the all-new Containment and more. There's also a new experience called the Widow's Den where one should "avoid being wrapped up." We can only assume that means spiders. Special events include a Lights-On tour ($5), for those who would prefer to see the sets without all the scares, and a Lights-Out, for those who'd prefer to navigate the maze with a single glow stick per group.
Food Pick for the Week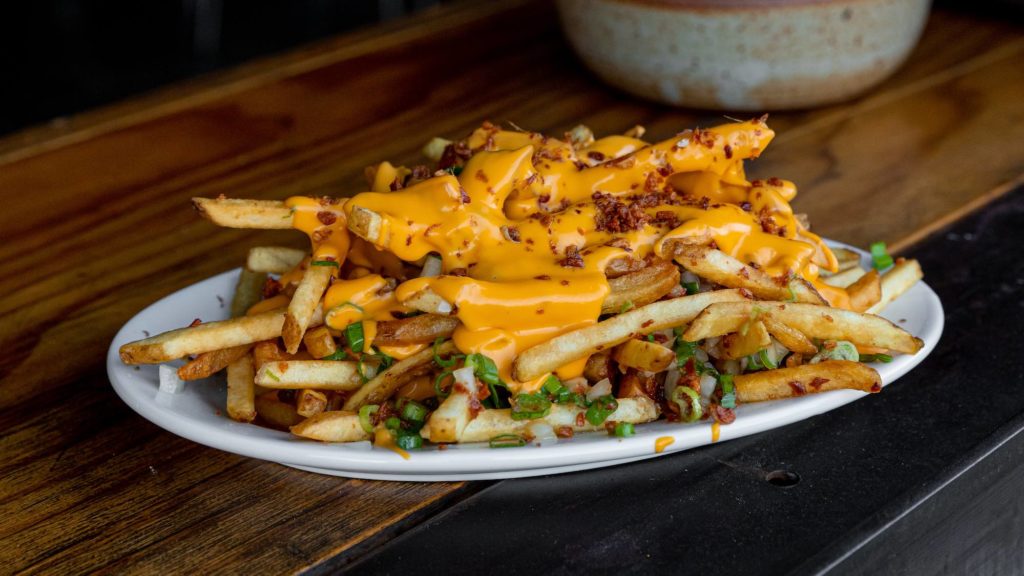 This week's pick by Christina Champlin, Co-Founder of We Like L.A.
Modern Filipino hotspot Ma'am Sir just updated their bar menu and it's utterly indulgent. If you're a fry lover (and who isn't?) the extra crispy Garlic Cheese Fries come doused in thick velvety cheddar cheese. I heartily recommend. Need more substance before you dive into the drink menu? The Fried Chicken Sandwich with slaw, tomato and gravy wedged between a semi sweet bun will provide sustenance as you explore the intriguing cocktail list from new bar director, Ramsey Musks.
Here you will find tiki-inspired drinks designed with the fall season in-mind. The Marie Pear made with Rhum JM, Real McCoy 5yr, St. George Spiced Pear, lime, rose and almond is a light and refreshing choice. Negroni fans have to try the Berde, a green variation of the Negroni made with coconut washed Bimini Barrel Aged Gin, Amaro Angelino, Makrut infused Bitter Bianco, Dry Vermouth, Falernum and Funky Overproof Jamaican rum. For a cocktail that is both complex and stunning the Lapu Lapu is the way to go. The drink combines Ube Butter washed Jack Rye with Wray and Nephew Overproof Rum, Ube Gomme and house bitters of angostura rested with coconut and Ube. Because the Lapu Lapu involves several items infused with Ube (a purple yam popular in Filipino desserts) it produces a vibrant purple glow to the elixir that seems totally appropriate for the Halloween season. Cheers!
Ma'am Sir is located at 4330 W Sunset Blvd Los Angeles, CA 90029
---
Want to get our to-do lists straight to your inbox every week? Sign up for our email program. Have an upcoming event you'd like suggest for listing? Drop us a line at [email protected]