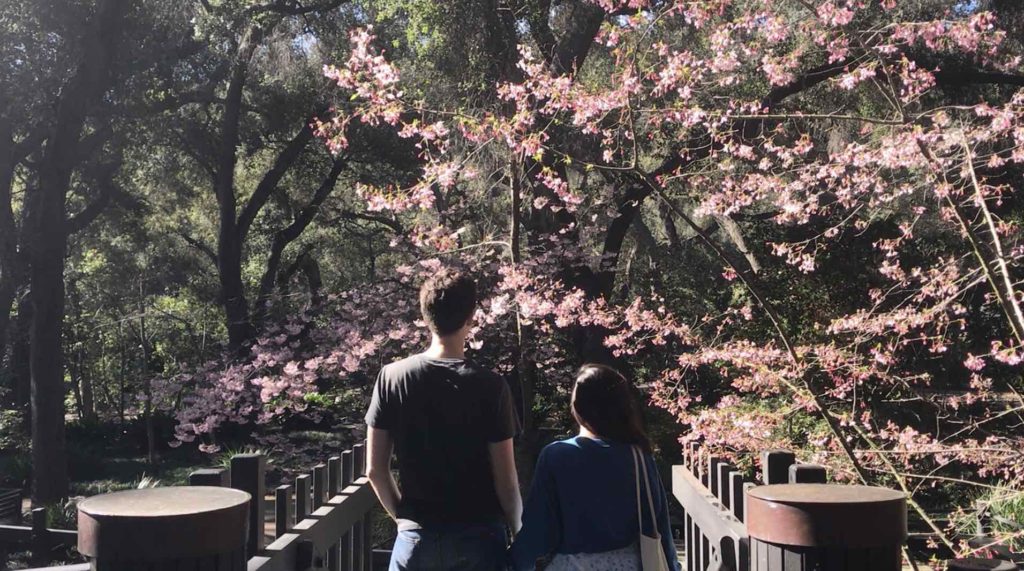 This week, we covered how a pivot to produce boxes saved one California farm, how you can apply to make your street a 'Slow Street,' and let you know about the Grove's new drive-thru market. We also shared news about Descanso Gardens reopening, and broke down how 'Safer at Home' is slowly reopening Los Angeles County, one step at a time. Catch all that and more in the week that was, according to We Like L.A.
May 15: According to L.A. County Supervisor Kathryn Barger, some individual cities have asked about reopening faster than the rest of the county. Barger has asked both Los Angeles County Counsel and the Dept. of Public Health to provide an analysis on the possibility.
May 15: On Friday The USNS Mercy left the Port of Los Angeles after the Navy ship arrived on March 27 from San Diego to provide support to our local hospitals.
May 15: Fairplex officials announced that the 2020 L.A. County Fair has been canceled due to concerns over COVID-19.
May 15: You can now apply for a residential street in your neighborhood to become a "Slow Street." Slow Streets will temporarily close to vehicle traffic, allowing pedestrians to have more space to walk, run, jog, bike, or scooter while physical distancing.
May 14: As Los Angeles County continues to reopen certain retail and recreation opportunities, you may be wondering how the Public Health Department decides whether to move forward or retreat, and how practices like physical distancing and facial coverings make a quantitative difference. We provide an overview here.
May 14: The Grove's Main Street is usually closed to vehicle traffic, but on May 16, you'll be able to drive on it for the first time and grab a meal to go. It's all part of a fundraiser for the nonprofit Para Los Niños, which supports children and families with education and family services.
May 14: Americans are spending differently during the pandemic and it's affecting consumer prices. According to a report put out this week by The Consumer Price Index (CPI), which measures the change in the prices we pay for goods and services, all food indexes rose this April. At 2.6%, the index for "food at home" saw its largest monthly increase since February 1974.
May 13: Los Angeles County announced a new health order that pushes us deeper into Stage 2 of reopening, affecting both retail and outdoor recreation.
May 13: The Los Angeles Philharmonic Association announced they are canceling the 2020 seasons at the Hollywood Bowl and The Ford as a safety measure to protect performers, audiences, and staff from the spread of COVID-19.
May 13: The Rose Bowl's 3.1 mile opened to the public after The Pasadena City Council voted in favor of reopening on Monday.
May 13: The Los Angeles County Board of Supervisors voted to exempt multi-national and publicly traded companies, as well as companies with 100 or more employees, from emergency tenant protections. They also voted in favor of Right of Recall and Worker Retention policies.
May 12: California announced reopening guidelines for dine-in restaurants. While dine-in restaurants aren't approved to reopen statewide yet, counties may move through Stage 2 faster if they self-certify that they meet the state's readiness criteria and are approved to do so.
May 12: The A+D Architecture and Design Museum in the Arts District recently held an open call for a virtual art exhibit, The Future of _Space. That exhibit is now online and accessible to the public.
May 12: Like many businesses in the midst of COVID-19, County Line Harvest has faced harsh economic realities over the past few months. Before the pandemic, the farm's business was 90% dependent on distributors. But even as cancellation orders from restaurants have poured in, a pivot to produce boxes, and direct sales to consumers, have helped keep the business alive.
May 11: Descanso Gardens in La Cañada Flintridge announced they are reopening on Saturday, May 16 with some physical distancing modifications. That includes selling only timed tickets in advance, which are now available for purchase online.
May 11: After the first weekend of Stage 2 business reopening, county officials said only 'a few businesses' were shut down, even as 40% of surveyed businesses initially did not adhere to all compliance guidelines.
May 10: An 11-year-old from Long Beach, CA shares his thoughts on the pandemic, and how Safer at Home has changed his day-to-day life.