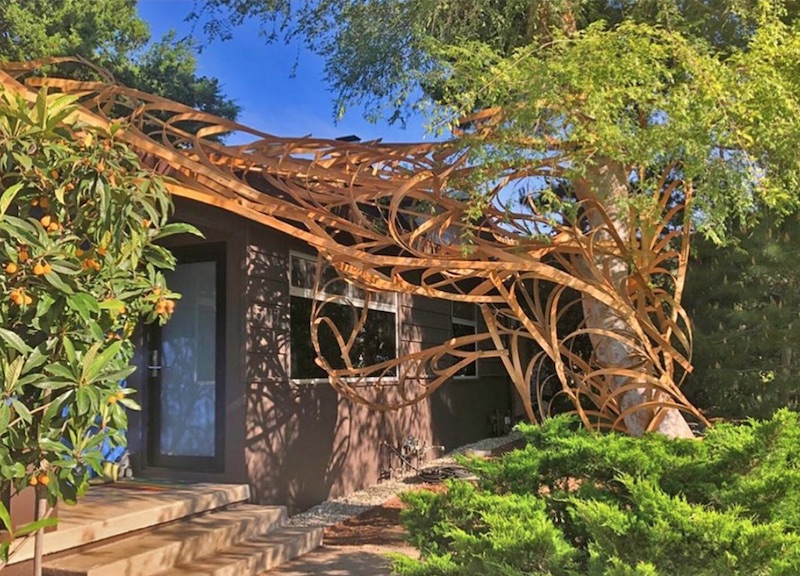 We used to tell you about all the things you could go out and do in Los Angeles on a daily, weekly, and monthly basis. Then, the coronavirus pandemic changed life for all of us, in a thousand small and massive ways. These days, there are no events for us to post about and, even if there were, state and county orders prohibit gathering. But, that doesn't mean you can't find entertainment, education, and most importantly, community online. From now on until this whole thing's behind us, we'll be posting virtual things you can do from home every Thursday morning. We hope they keep you busy, make you laugh, teach you something, or help you feel less isolated.
This week, we've got corgi beach day online, drive-by art fests, virtual workouts and self-care, interactive online Proms, a class to dance like Britney Spears, and more. Have something you want to submit for next week? Hit us up: [email protected].
The first-ever Virtual Corgi Beach Day is happening this Saturday, May 23. Log onto the Corgi Beach Day YouTube channel starting at 10:30 a.m. to view hilarious corgi activities like limbo, a Best Costume contest, a bubble spectacular, and a Best Momo contest.
On Thursday, May 21, at 5 p.m., Joel McHale will host Geeks Who Drink's virtual pub trivia. Guinness will donate $1 for each qualifying Facebook account that joins the game. More info here.
The cast and crew of HBO's Westworld will come together for a conversation on Friday, May 22 at 9 a.m on Paley Center's YouTube channel. Actors participating include Evan Rachel Wood, Thandie Newton, Jeffrey Wright, Tessa Thompson, and Ed Harris.
Todo Verde is hosting online weekend cooking classes of their vegan creations. This Saturday, they'll host a Spiked Aguas Frescas class. All events are currently on a pay-what-you-can basis.
There's a Britney Spears-themed virtual dance class put on by the singer's choreographer this Saturday, May 23 for $15 a pop.
La Cienega Design Quarter's three-day LEGENDS Design Festival is now a virtual design summit open to the public for free on May 21, from 9 a.m. to 4 p.m. on Zoom. The online gathering will feature conversations and special appearances by top designers and editors in the field.
We Are Here/Here We Are is a drive-by-art initiative featuring over 100 works installed outdoors around Los Angeles that you can see from your car. It takes over the city May 16 through June 20. The exhibition starts on the central and NELA this week and continues the following weekend on the Westside. Access the art guide through art gallery Durden and Ray's personalized Google Map.
Don't Tell Comedy is hosting a Trivia Night this Friday, May 22 starting at 6:30 p.m. Created by stand-up comedians, the interactive game will be livestreamed on YouTube. Free to play.
GEC Events has coordinated the largest collaboration of independent entertainers from around the country to create an interactive Prom & Grad Nite event on May 22 at 5 p.m. The party will be hosted by radio and television personality Manny Streetz and feature live DJ battles, contests, prom photos, and surprise performances. Tickets are free. Livestream it here.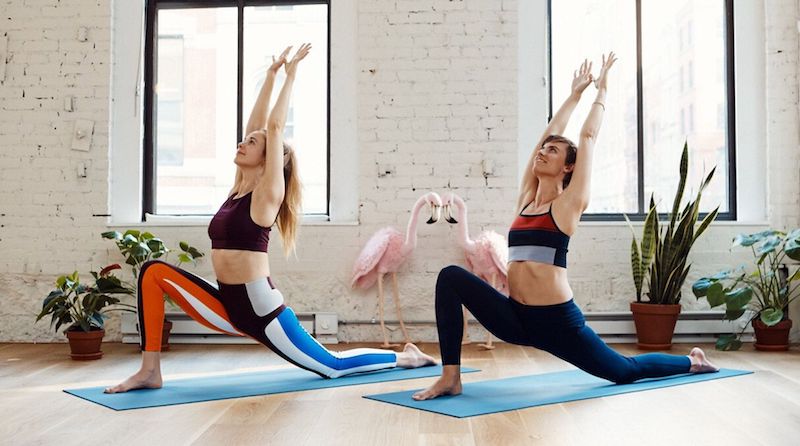 Internet provider Starry Internet has a new virtual series, Made for This, offering yoga, boxing, tarot readings, art and cocktail classes, self-care tutorials, and more. The content is free and begins this week. See the full schedule here.
The Broad's digital initiative offers ways to experience #TheBroadFromHome through conversations, poetry, and even workshops. New content is updated every week. The Keith Haring workshop is surprisingly simple! Check it out here.
Join a Bubble Gum Dance Party on Friday, May 22 from 8 p.m. to midnight on Twitch. Guilty pleasure music includes Spice Girls, Justin Bieber, and Hanson.
Alamo Drafthouse is offering a curated selection of films to rent or buy online, including recent releases such as Arkansas, Spaceship Earth, Lucky Grandma, Portrait of a Lady on Fire, and more.
Alexx Shilling offers online group pilates classes called Core to Coeur. Classes are $10 or pay-what-you-can, and you can see the upcoming schedule here.
Vinovore is hosting weekly Virtual Wine and Sake Tastings. This Sunday, join Meredith Bell from Statera Cellars in Willamette for a Winesplaining session and Zoom vineyard tour. A link to the event will be sent out upon the purchase of the wines.
On Sunday, May 24 at 10 a.m., Bender Flow will take over ROW DTLA's Instagram Live for a yoga flow class, held on ROW's parking garage's roof.
Catch Dream State, a live, online dance performance from Contemporary Dance Company's Ariana Santistevan on Sunday, May 24 at 8 p.m. Check it out on Instagram Live.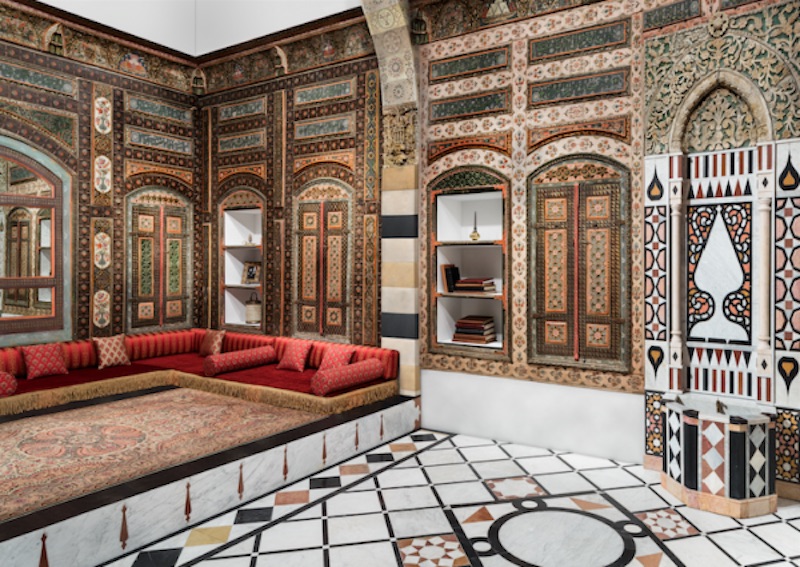 LACMA Curator and Department for Art of the Middle East Linda Komaroff discusses the Damascus Room, designed to explore the interior of late Ottoman domestic interiors.
While the Hola Mexico Film Festival has been postponed until September, the Hola Mexico Virtual Theater is open May 21-31. Each film is available for 24 hours at a time and includes a pre-recorded Q&A session for a rental fee of $4.99. Proceeds support the filmmaker. Tonight's screening is Los Parecidos directed by Isaac Ezban. See the full lineup and purchase tickets here.
On Saturday, May 23 at 2 p.m., comedy show Picture This goes online. Pictures This pairs comedians with illustrators who bring their jokes to life as they're told. This week's lineup includes comedians Brandie Posey, Mandal, Eric Dadourian, Wendi Starling, and Megan Koester. Illustrators include Luke McGarry, Mike Hollingsworth, Victoria Montes, Natasha Kline, and Ashlyn Anstee. Tickets are $10.
On Friday, May 22 at, join Los Angeles Latino Film Institute for a screening of Miguelito followed by a Q&A at 6:30 p.m., then a set from DJ NOLOVES at 9 p.m. Also, see their programming for the rest of the month here.
BLVD Kitchen is hosting online Zoom parties where you can cook along with the hosts for about a half-hour, then hang out with your friends for an additional hour. There are lots of menu options, plus optional cook-along kits that include all of the ingredients. Find more info here.
For the New Museum's Bedtime Stories, artist Maurizio Cattelan asked friends and artists to each read a favorite or original story for people to enjoy online. A new story will appear every day through June here.
Rogue Artists Ensemble will host Rogue Academy workshops from visual and puppetry artists, and Puppets & Prose, which features work from L.A. writers. Catch a new episode each Tuesday and Friday, respectively, through June on Rogue's YouTube channel.
Join the California African American Museum on Thursday, May 21 at 7 p.m. for a Zoom conversation with artists Carla Jay Harris, Sam Vernon, and Janna Ireland, all of whom are featured in Sanctuary: Recent Acquisitions to the Permanent Collection. Participants will discuss the "concept of safe space and refuge as it relates to the African American experience." RSVP here.
What Day Is It Again? is a 24-hour virtual film fest from the Orange County Museum of Art. Via OCMA: "Shot at home or in home-like spaces, these selected video works from OCMA's collection lampoon the absurdity of normality and unease underlying daily life." See more info here.
Strategicon's Game 2020 offers online party, LARP, role-playing, and other games for free this weekend. You'll have to first create an account then register for the con here.
The Basement, a horror escape room in Sylmar, continues its dark tale with an alternative reality game. Can you help a kidnapped young woman escape the Basement's murderous villain? To begin, call 908-666-4419 and solve the puzzle. Need a hint? Check out the game's Discord channel here.
Non-profit library Internet Archive is giving the public access to Internet Arcade, a collection of coin-operated video games from the 1970s through the 1990s. Choose from a ton of games both familiar and new (to you) to play for free at home on your computer. No quarters required.
The Renegade Craft Fair is hosting virtual fairs every weekend of May to support artists and help you learn some creative skills. This weekend's roster includes several painting activities, making ceramic eggs, and bookbinding.
The Encounter, an audio-centric play that received rave reviews when it ran during The Wallis's 2016/2017 season, is now available on-demand through May 22. Put headphones on and check it out for free here.
Snap Crackle Prop is an interactive radio play about a voice actor named Jason. Jason needs to record a children's cereal commercial, but he needs your help providing all the sound effects. You'll help Jason by tracking down household objects to turn into a breakfast symphony. Time slots are available through May 24, tickets are pay-what-you-can.
Memorial Day Delivery & Takeout Picks
Delilah's in West Hollywood has a Memorial Day Grill Your Own Burger & Hot Dog BBQ Kit that serves four to six people for $99. The kit comes with six burger patties and six hot dogs with buns and condiments, a quart of classic potato salad, four corn cobs, kettle chips with caramelized onion, blue cheese dip, a salad with lemon vinaigrette, and "Street Cart" fresh fruit. Reserve the kit through Tock.
BOA Steakhouse in West Hollywood and Santa Monica is offering grilling and BBQ packages for takeout. This includes a DIY Smoked Brisket Sandwich Kit, a BBQ Wagyu Burger Basket for 10, and BOA Raw's premium signature steaks from Creekstone Farms.
Even more at-home ideas:
Remember that if you want updates sent straight to your inbox, you can sign up for the We Like L.A. email newsletter.