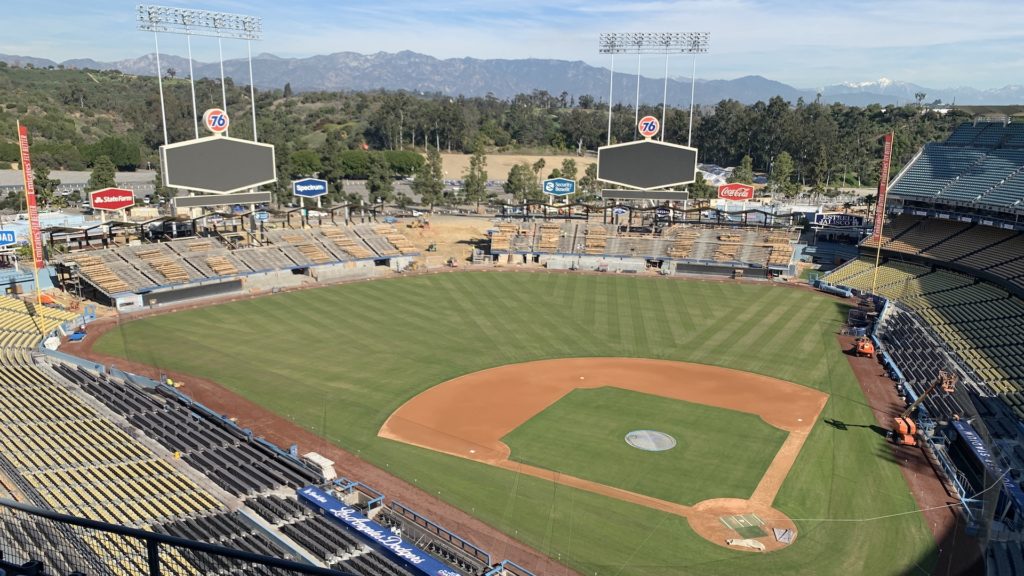 This week we covered a rent relief program opening to Angelenos next Monday, a rare California condor sighting in Sequoia National Park, long lines at the reopening of Downtown Disney, spikes in COVID-19 infections, and a stern warning about social distancing from our mayor. Catch all that and more in the week that was, according to We Like L.A.
July 10: Many young people think COVID-19 only results in serious illness or death for seniors or those with underlying health conditions. And while that is often the case, a 32-year-old Inglewood man with no underlying conditions just spent 93 days in the hospital due to the virus.
July 10: Temperatures are expected to soar across Southern California this weekend, according to the National Weather Service. A heat advisory is in effect for much of Southern California with temps in some areas rising over 100 degrees Fahrenheit. 
July 10: This week NASA announced the winners of a public design competition called "Exploring Hell: Avoiding Obstacles on a Clockwork Rover." The contest tasked entrants to come up with an obstacle avoidance sensor for a future Venus rover.
July 9: Downtown Disney reopened Thursday and, despite rising cases of COVID-19 across the state, drew long lines of fans eager to return.
July 9: During an update this past Wednesday, L.A. Mayor Eric Garcetti admonished a recent increase in social gatherings that has precipitated a rise in the spread of COVID-19 in Los Angeles. Specifically, the mayor called out younger adults.
July 9: Public Health Director Dr. Barbara Ferrer presented some encouraging news this week: Inspectors reported that nearly all of the restaurants, bars, and hotels they visited over Independence Day weekend were in compliance with key health protocols.
July 8: The Food and Drug Administration is warning the public to avoid sanitizer products from Saniderm Products and UVT Inc. that may contain methanol (wood alcohol), a substance that can be toxic if absorbed through the skin or ingested.
July 8: Los Angeles City Council voted on June 23 to approve the $100 million renter relief program. Applications for relief open this coming Monday.
July 8: The Los Angeles County Board of Supervisors voted Tuesday to develop a plan to fine L.A. County businesses that fail to comply with current health orders. In some cases, repeat offenders could even lose their license.
July 8: The effort to save the endangered California condor has been a decades-long endeavor, but progress is being made. This past May, after nearly 30 years of absence, wild condors were spotted in Sequoia National Park.
July 7: On Tuesday, the Los Angeles County Department of Public Health confirmed 4,015 new COVID-19 cases and 46 deaths. The county notes that while this is the highest daily total of new cases yet, this is partly due to a backlog of one lab's tests from over the weekend. That backlog accounts for about 2,000 test results.
July 7: The L.A. County Board of Supervisors voted to develop a plan to close Men's Central Jail in DTLA within one year.
July 7: The Los Angeles Dodgers 2020 game schedule was released this past Monday.
July 7: Los Angeles County and the City of Los Angeles have joined forces to deploy $3 million dollars in grants to small businesses, non-profits, and micro-entrepreneurs impacted by the COVID-19 pandemic.
July 6: If you're feeling hungry over the weekend, we put together a fantastic list of fried chicken spots to choose from in Los Angeles.
July 6: Los Angeles's average positivity rate for COVID-19 increased to 9.5% over the previous seven days of testing, according to L.A. Public Health.
July 5: The day after 4th of July fireworks exploded across the Southland, Los Angeles had some of the worst air in the entire world.
Other Noteworthy reads from around Los Angeles
L.A. County Medical Examiner Dr. Jonathan Lucas released the autopsy report for Andres Guardado, an 18-year-old man who was shot and killed by L.A. County Sheriff's deputies last month in Gardena. The report's release was in defiance of a Sheriff's order. [via CBS Los Angeles]
The LA Teachers' Union is pushing back against pressure to fully reopen schools this fall. The union said Friday that campuses should remain closed and distance learning should continue when the school year begins Aug. 18. [via LA Times]
Public Health officials have ordered the closure of Los Angeles Apparel's manufacturing facilities in South Los Angeles after more than 300 workers were confirmed to be infected with the coronavirus. Four have died. [via NBC Los Angeles]
L.A. Metro bus drivers are demanding hazard pay for transit employees who are working during the COVID-19 pandemic. A protest was staged outside the Metropolitan Transportation Authority headquarters on Friday. [via LA Times]
The death of Robert Fuller was ruled a suicide by the Los Angeles Sheriff's Department. Fuller was found hanging from a tree in Palmdale last month. [via LA Times]
This weekend the city of Pasadena is shutting down vehicular traffic along sections of Colorado Boulevard to temporarily increase outdoor dining space. [via LAist]